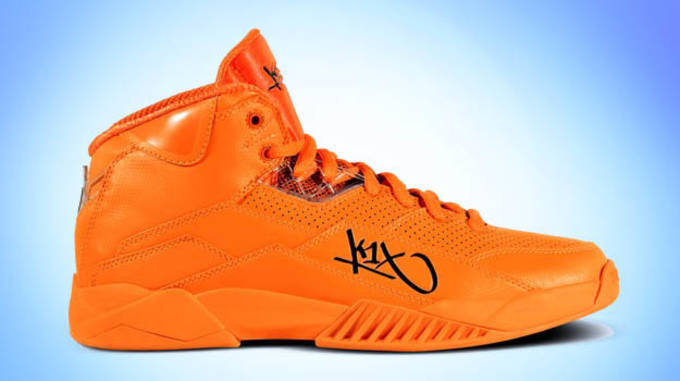 Basketball players with wide feet have it rough nowadays. Plastic synthetics and narrow lasts have taken over the performance market to make it increasingly difficult for wide footers to find something that doesn't tear their feet apart. The most important thing to look for if you think you have wide feet is the upper materials used, like leathers and suede that will stretch after a break-in period, but if you don't have time to sift through all of the sneakers that release on a monthly basis, this list should help. Here are The 10 Best Basketball Sneakers for Players with Wide Feet.
Nightwing2303 is the owner/publisher of 
RELATED: The 25 Best Basketball Sneakers from the Past 5 Years
RELATED: The 25 Best Basketball Releases of 2012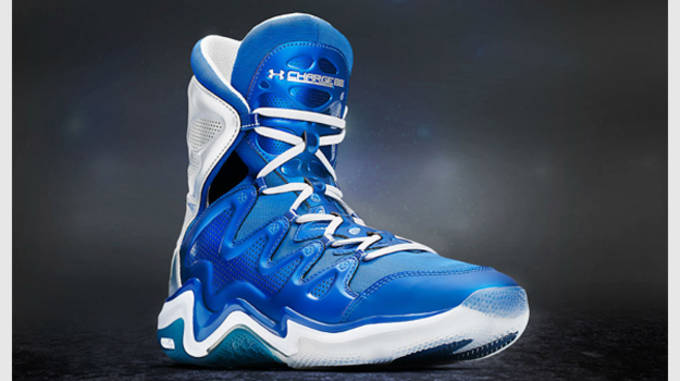 No. 10 - Under Armour Micro Charge BB
The Under Armour Micro G Charge BB has some great features though they aren't the best for every player. One of their highlights is the HeatGear upper and how it will stretch around nearly any foot shape. If you love Micro G cushioning and you wish to sport an unconventional design on-court, then the Charge BB is pretty much the shoe for you.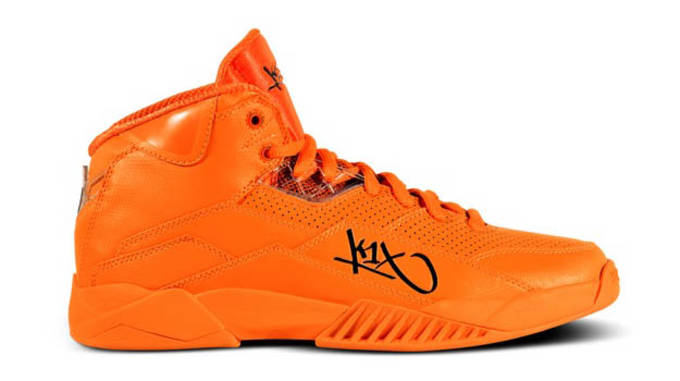 No. 9 - k1x Anti Gravity
The k1x Anti Gravity features a synthetic upper that mimics leather enough to offer the wearer some comfortable playing time after a short break-in period. They are already slightly wide in the forefoot so they shouldn't be too much trouble to break-in for those with a wider foot and with the dual density foam cushion system, they'll quickly turn into one of your favorite on-court options, especially if you play primarily outdoors.
$120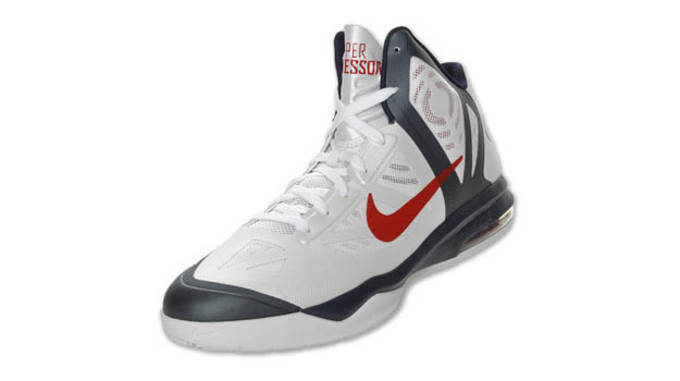 No. 8 - Nike Air Max Hyperaggressor
Nike's Hyperfuse line has a lot of basketball players going up 1/2 size just to get a normal fit due to the very narrow construction. Luckily, the Hyperaggressor was the exact opposite and fit a little on the wide side. The Fuse upper is also pretty forgiving, so if you dislike break-in periods and hot spots then these should suit you just fine. These featured solid performance attributes all around with their only real weakness being their cushion, which is nothing a simple insole swap can't fix.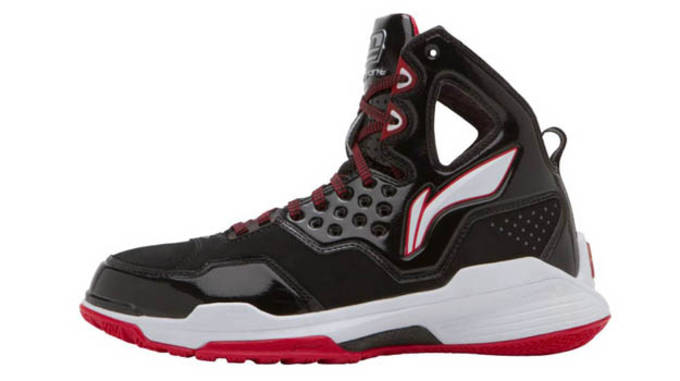 No. 7 - Li-Ning Turningpoint
The Li-Ning Turningpoint is an excellent performance model that is available at an affordable price. In addition to pure performance, they feature a soft synthetic upper that will loosen up and break-in easily and quickly. This means less pain and more fun.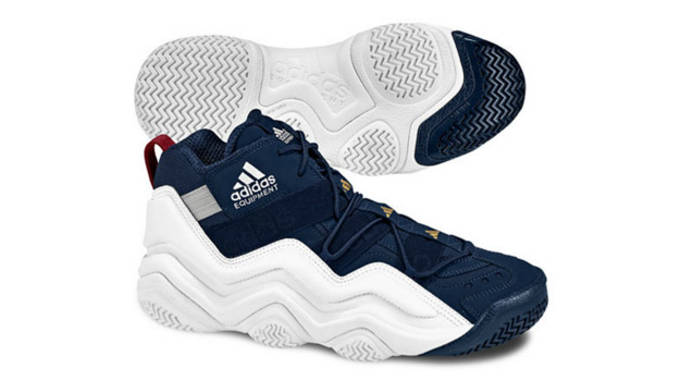 No. 6 - adidas Top Ten 2000
Let's face it, nearly every recent adidas model caters to narrow feet. This is great for those who enjoy snug fitting sneakers but it can be a huge letdown for wide footers. Basically, if it has a SprintFrame, expect some discomfort. With that out of the way, there is still hope with their retro releases. Believe it or not, adidas' retro models receive more praise than some of their current ones and the Top Ten 2000 is at the top of the list. If you wanted solid performance with a fit that will accommodate your foot shape much better than most of their current hoop models, you may want to consider giving these a go. Did we mention that these can be found for well below retail price? Might want to stock up on a few pairs before they're gone.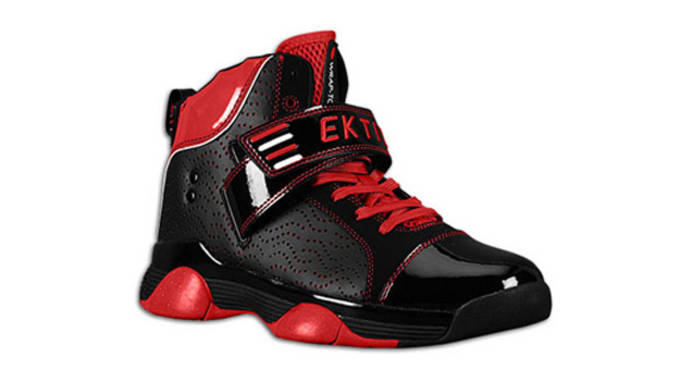 No. 5 - Ektio Post Up/ Wraptor
The Ektio BreakAway is an A+ sneaker without any hype attached to it. However, Ektio's first two models, the Post Up and Wraptor, feature the same great performance and lockdown as the latter but with one noticeable difference, the width. They have indoor and outdoor version listed at sale prices now that their new model is available so just like the preview shoe, you may want to stock up if you can before it's too late. We all know what it's like finding the perfect shoe only to be disappointed when we can no longer track down a new pair.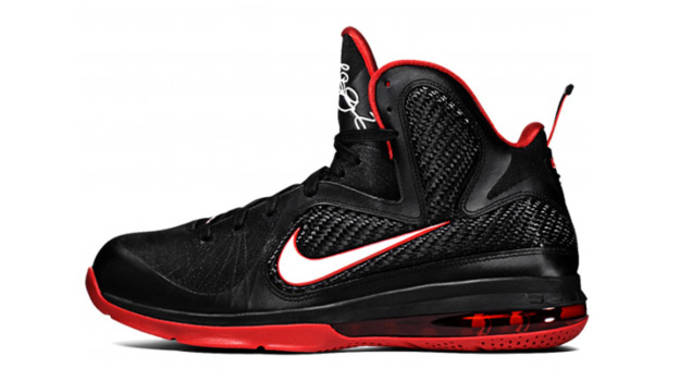 No. 4 - Nike LeBron 9
Yes, these are last years model and they ran incredibly short—forcing everyone to go up 1/2 size. But, they had volume up front which is great for those of you who have wide feet, not so good for those who have narrow feet. Surprisingly, you can still find these at retail stores and outlets—along with eBay—for decent prices and they offer solid performance and cushion with exceptional lockdown.
$150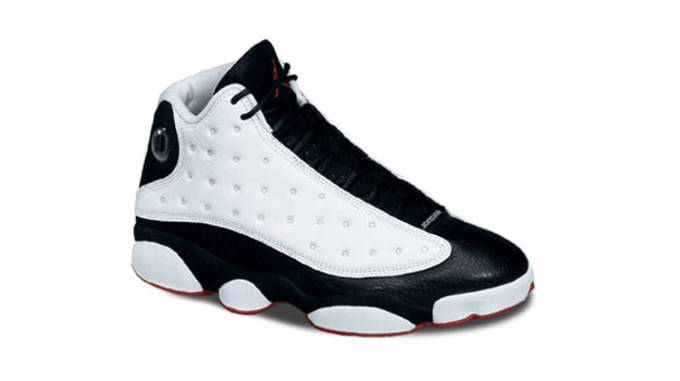 No. 3 - Air Jordan XIII
People actually play in Retro Air Jordan's?! Believe it or not, there was a time when Air Jordan's were known for their excellent on-court performance attributes instead of their off-court-skinny-jean-swag appeal. If you were going to pick any Air Jordan Retro to hoop in, the Air Jordan XIII is at the top of the list. They feature a leather upper, something that is important if you have wide feet as leather stretches over time. Not only that, they practically reign supreme in all other performance attributes other than ventilation... and ventilation is overrated.
[Air Jordan]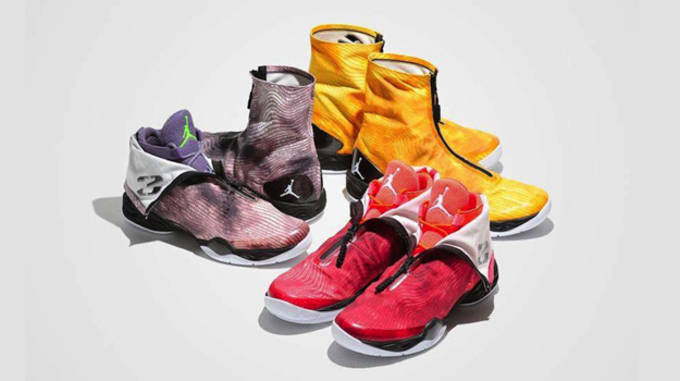 No. 2 - Air Jordan XX8
A fabric upper is going to be great for any foot shape as it will wrap itself any foot no matter the shape and size. This is just one reason why the Air Jordan XX8 is such a special on-court performance option. Yes, they may look a little unconventional... but so will your feet if you keep wearing shoes that aren't designed with wide footers in mind.
$250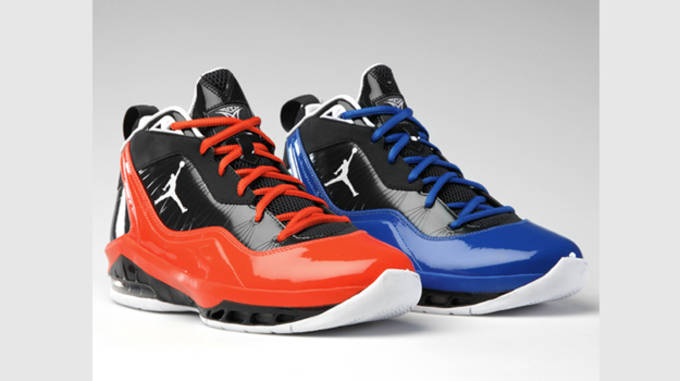 No. 1 - Jordan Melo M8
Another model from last season will make those with a wider foot happy this year. The Jordan Melo M8 is still a fresh shoe that is on a lot of basketball player's minds. They offer fantastic cushion, ample traction and can fit a wide footer perfectly. If you thought that was the best part, now you can find them at Nike Outlets for a great price. These are a top tier performance model as it is, so factor in outlet prices and you have yourself a certified winner.
$100
RELATED: The 25 Best Basketball Sneakers from the Past 5 Years
RELATED: The 25 Best Basketball Releases of 2012