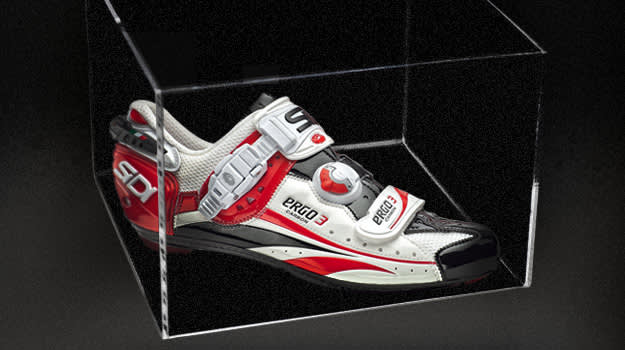 It's a known fact that professional cycling is an expensive sport to outfit. With footwear by far the priciest on the market, some cycling shoes make LeBron's latest price tag look like lunch money. From the an upwards of $500 over at Fi'zi:k to the latest $450 beauty from Rapha and Giro, here are 10 Cycling Shoes To Spend Two Paychecks On and why you may want to consider these primed performers.
RELATED: 10 Performance Footwear Upgrades That Are Worth The Extra Cash
RELATED: UNBOXING: The Fi'zi:k R1 Uomo Pro Cycling Shoe

<iframe width="200" height="30" frameborder="0" scrolling="no" src="//platform.twitter.com/widgets/follow_button.html?screen_name=SneakerReport&amp;showcount=false&amp;show_count=false"></iframe><!--nextpage-->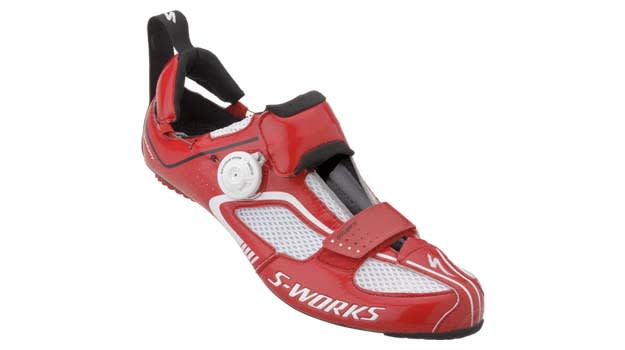 No. 10 - Specialized S-Works Trivent Shoes
Save Up: $400
Worth It? Yes if you are looking for your next triathlon shoe.
Why? A study in ergonomics
Three technologies contribute to maximum performances for this shoe: BOA closure system, temperature-regulating construction, and BG ergonomics.
<a href="http://sneakerreport.com/features/sneaker-box-the-fizik-r1-uomo-professional-cycling-shoes/" target="_blank"></a><!--nextpage-->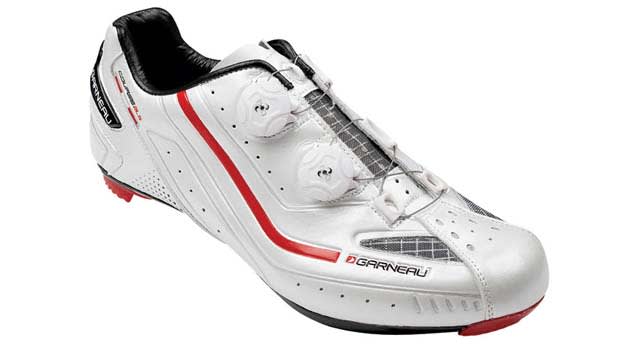 No. 9 - Louis Garneau Course 2LS Road Shoes
Save Up: $360
Worth It? Yes
Why? BOA technology on a sleek upper is a fair trade.
The latest from Louis Garneau is equipped with multi-vent technology to keep feet dry, but the coolest aspect are customizable insoles. Red for extra warmth and blue for a refrigerant, the 2LS are a good year-round option sealed with a BOA closure system.
<!--nextpage-->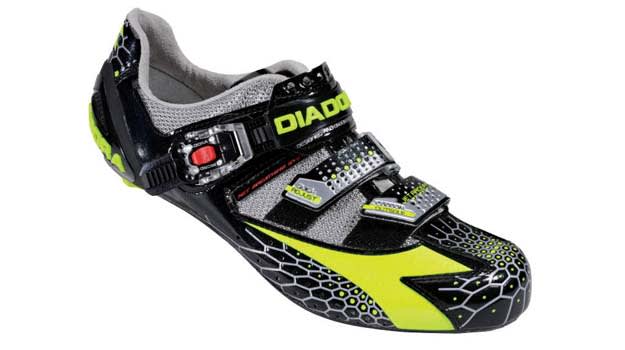 No. 8 - Diadora Jet Racer Road Shoes
Save Up: $350
Worth It? Maybe
Why? Good enough for Tour de France victor, good enough for you.
This Diadora shoe is built on a carbon sole with a NET breathing system for a lightweight, breathable fit. Set with a Morpho Cage as a medial holding cage with an antibacterial D-Skin, this shoe was the choice of Tour de France winner, Cadel Evans, so it must do more than look fast.
[Diadora]<!--nextpage-->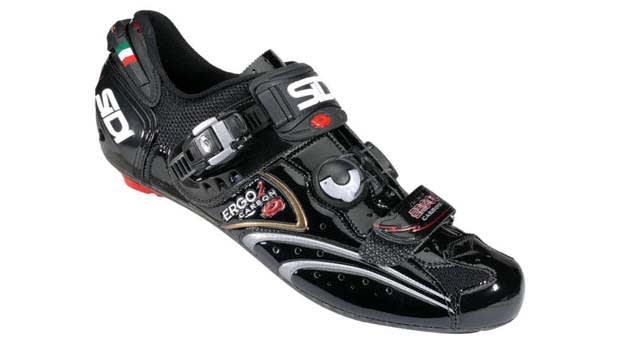 No. 7 - Sidi Ergo 2 Carbon Road Shoes
Save Up: $500
Worth It? Going pro? Sure.
Why? This Italian brand will make you look like a pro even if you're more of a garage cyclist.
Since the '60s this Italian brand has been a mover and shaker in the cycling footwear game. With Sidi's patented full carbon sole atop a Lorica microfiber upper, stiffness, power transfer, and foot health are all key components to making this shoe a contender for next time you drop half a thou on a pair of shoes.
[Sidi]<!--nextpage-->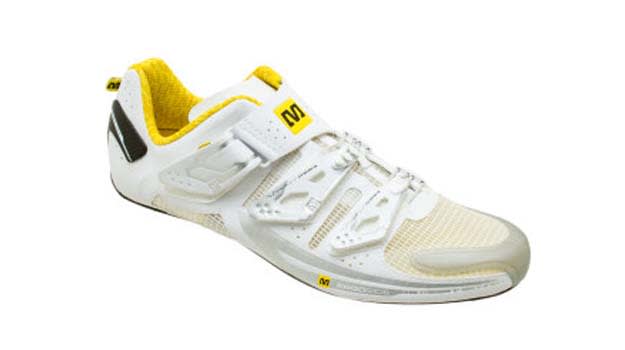 No. 6 - Mavic Huez Shoes
Save Up: $425
Worth It? Yes
Why? The lightest production road shoe out there.
Light and airy are the best descriptors for the lightest shoe on the market. The Mavic Huez is a minimal road shoe with an Ergo Lite upper, toe cap, and straps on a Energy Lock carbon heel.
[Mavic]<!--nextpage-->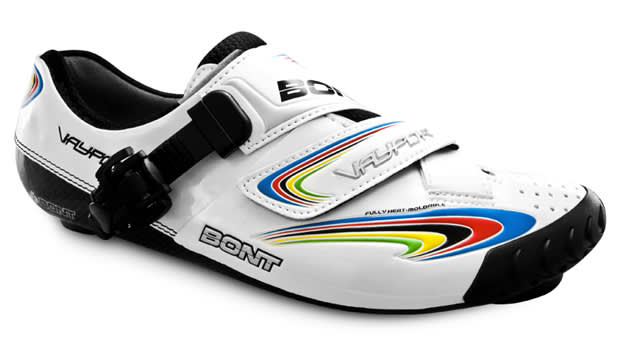 No. 5 - Bont Vaypor WCE Road Shoe
Save Up: $370
Worth It? Sure
Why? Bradley Wiggins won the Tour de France in these pedal pushers.
This special edition road shoe was made to celebrate Thor Hushovd's win at the World Road Cycling Championship in Australia, made with a high density form on a dry cell technology for minimal water retention in the wettest conditions. <!--nextpage-->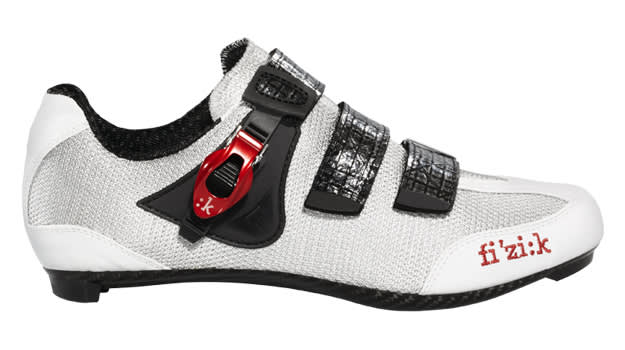 No. 4 - Fi'zi:k R3 Uomo
Save Up: $450
Worth It? It you want high performance, yes.
Why? Handmade in Italy.
On a carbon fiber outsole with an aluminium bucket, this Fi'zi:k shoe weighs in at 229 grams. Flexible, breathable, check.
[Fi'zi:k]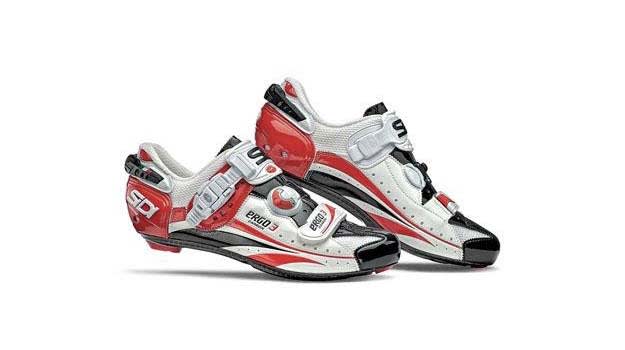 No. 3 - Sidi Ergo 3 Vent Carbon Shoes
Save Up: $500
Worth It? Wear them everyday for the next 250 days and they will be.
Why? The latest and greatest from Sidi is expected to come with a high price tag.
Upgraded with new vent carbon soles for optimal stiffness with the Carbon Lite Sole and vented Dual Density insoles, these shoes won't slip or shift during your ride.
[Sidi]
<!--nextpage-->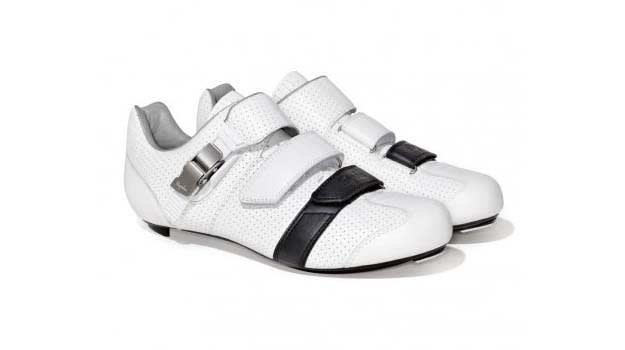 No. 2 - Giro Rapha Grand Tour
Save Up: $450
Worth It: Yes
Why? These are clean and mean, just how we like it.
A natural Yak leather upper with mesh lining, titanium straps and a aluminum racketing buckle on a EVA cork blend footbed at just 310 is just a bonus to the white hot look you'll be rocking. Enough said.
[Giro]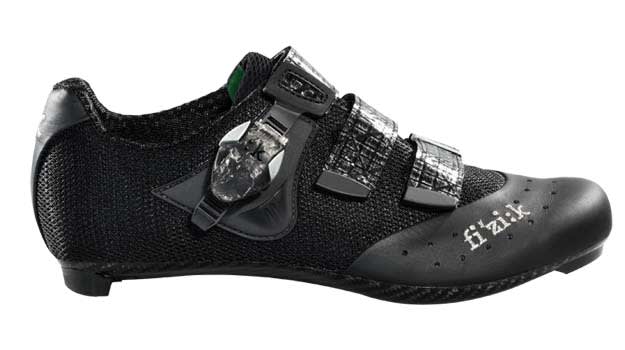 No. 1 - Fi'zi:k Road R1 Uomo
Save Up: $553
Worth It? Treat yo'self, Yes.
Why? High Tech Kangaroo Leather
The spinal concept is a popular one for athletic product, Fi'zi:k chooses to use the theme to inspire the high level of flexibility within the latest Uomo. The 3D-Flex cycling moldable insoles and a sail cloth resistant strap weighs in a lightweight 239 grams. This brand is known for making shoes as comfortable as they are sexy, so start saving up.
[Fi'zi:k]
RELATED: 10 Performance Footwear Upgrades That Are Worth The Extra Cash
RELATED: UNBOXING: The Fi'zi:k R1 Uomo Pro Cycling Shoe