It's summertime and we have the new Häagen-Dazs City Sweets Collection on our minds. And we're not the only ones. In celebration of its new street food desserts-inspired ice cream line, Häagen-Dazs tapped a few go-to influencers to sit down with a series of tastemakers and culture creators that have partnered with the brand to share stories about their journeys, which are as colorful and tasteful as the indulgent flavors made by Häagen-Dazs. For their final stop, the brand is returning to New York City.
Here, Complex host Tiffany Nicole Ervin sits down with visual artist Jade Purple Brown to talk about her vibrant art, her inspiration, and her ongoing partnership with Häagen-Dazs, which included designing the packaging for the brand's City Sweets Collection. Brown admits that growing up, she was never the kid that wanted to play outside. Why? Because it was always about the crayons and paper for her. And these days, she focuses on "adding joy to daily life" with her dynamic, '60s and '70s-inspired artwork. So if you've been waiting for another JPB drop, you can take a look at her latest design on this Häagen-Dazs-inspired bucket hat, to make you look as good as your favorite dessert.
It's clear Brown is living the sweet life, and we're eating it all up.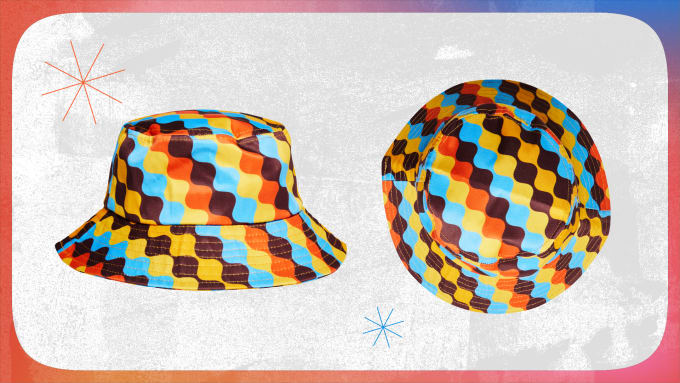 Purchase your Häagen-Dazs x Jade Purple Brown bucket hat here.