House of the Dragon is facing an uphill battle. Even if HBO's new Game of Thrones prequel/spin-off arrived on the heels of a superlative finale from its predecessor, the burden of expectation is significant. Considering the mixed reaction (to put it mildly for some) to Thrones' conclusion, House of the Dragon arrives to an audience that may be slightly less likely to commit to another Westerosian epic. But like the wine and bloodshed made so commonplace in George R.R. Martin's fantasy epics, the content must flow.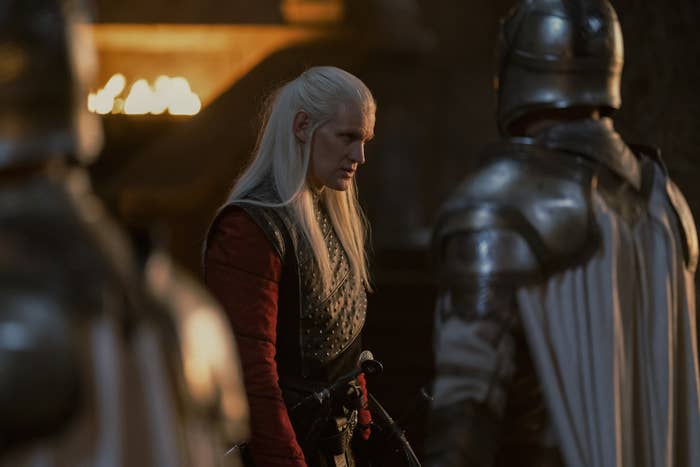 Set 172 years before the events of Game of Thrones, House of the Dragon (showrun by Colony's Ryan Condal and "Battle of the Bastards" director Miguel Sapochnik) charts a critical tale in the history of House Targaryen: the infamous "Dance of Dragons" civil war. But the first season of the series (HBO sent out six of the season's ten episodes; I watched all of them) is a far cry away from that moment.
Dragon opens during the height of King Viserys Targaryen's (Paddy Considine) reign. The loving, warm, and good king remains in good health, but vitality doesn't last forever. As such, his small council, including the Hand of the King, Otto Hightower (Rhys Ifans), and Lord Corlys Velaryon (Steve Toussaint), urge him to formally name an heir to the throne.

The immediate choices are the Viserys' brother, Prince Daemon (Matt Smith), an immature, power-hungry, and hot-tempered man, or the king's own child—his daughter, Rhaenyra (Milly Alcock), who takes after her father's sweetness and loves her friendship with Otto's daughter Alicent (Emily Carey). The only issue with Rhaenyra is that the people of Westeros will never accept a queen as their ruler—not at this stage anyway.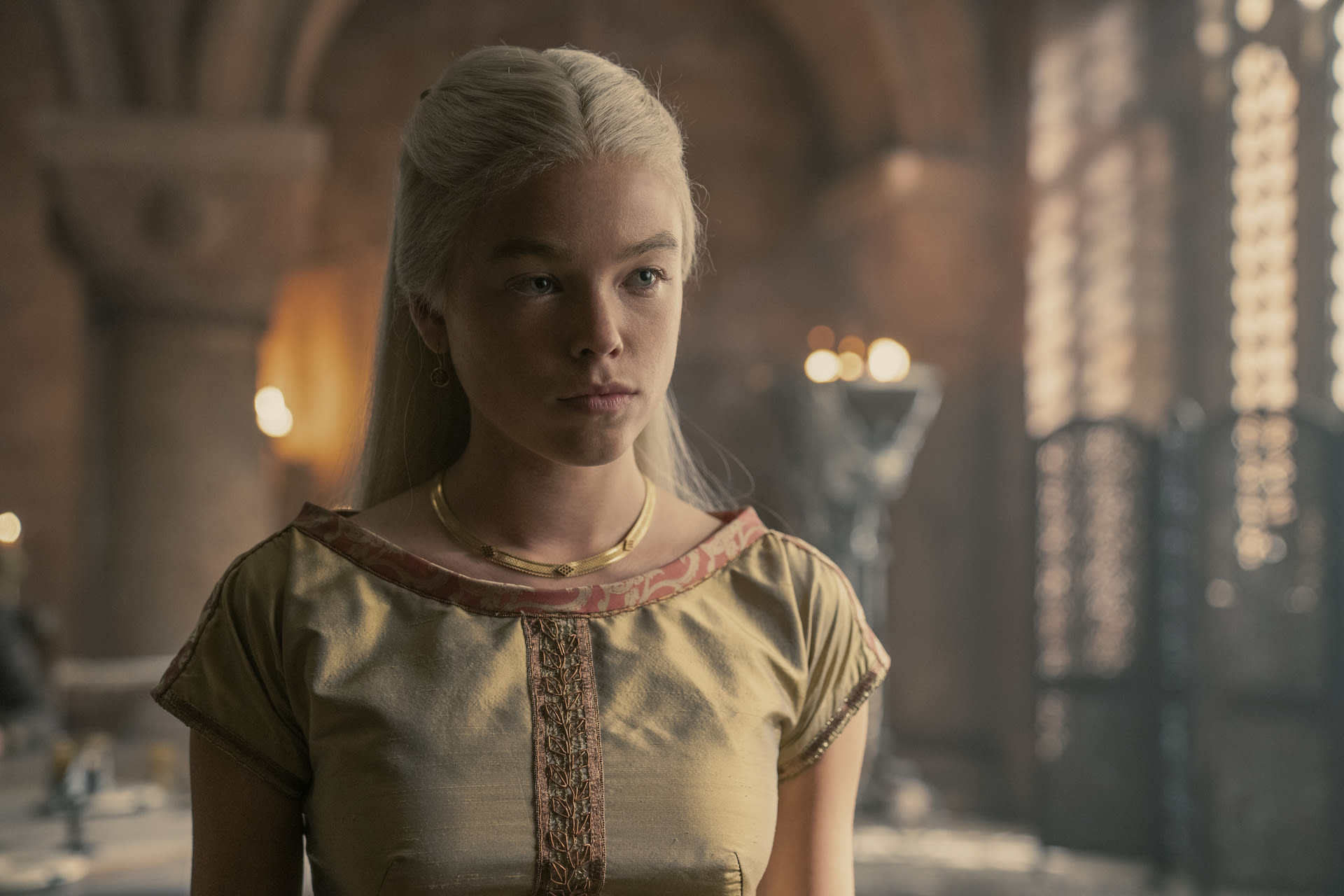 Despite including the Hightowers and Velaryon Houses, Dragon lives up to its name, trading in some of the sprawl of Martin's world to focus almost exclusively on the burgeoning throne game. Those who loved the "people sitting in rooms talking" parts of Thrones will find a lot to latch onto in Dragon, as the politicking about who's next is one of the series' driving engines. As a result of this shift, the cast of characters isn't quite as expansive as Thrones, but Condal and Sapochnik's decision to favor depth over breadth quickly gives the series a confident footing.
While there's something to be said (and admired) for the way that early episodes of Thrones just dropped you into the world and let you learn as it went along, I found Dragons' moving machinations all the more impactful because we spend so much time with this specific group. 
That clarity extends to the series' massive scope, too. It's not uncommon for years to pass between episodes, but there's always a moment of dialogue to ground viewers where they are amongst the timeline of events. The intense focus also keeps the show centered on King's Landing, providing ample opportunity to dig into the lives of those who live there, as evidenced by characters like Daemon's mistress, Mysaria (Sonoya Mizuno) or Kingsguard Commander Ser Criston Cole (Fabien Frankel).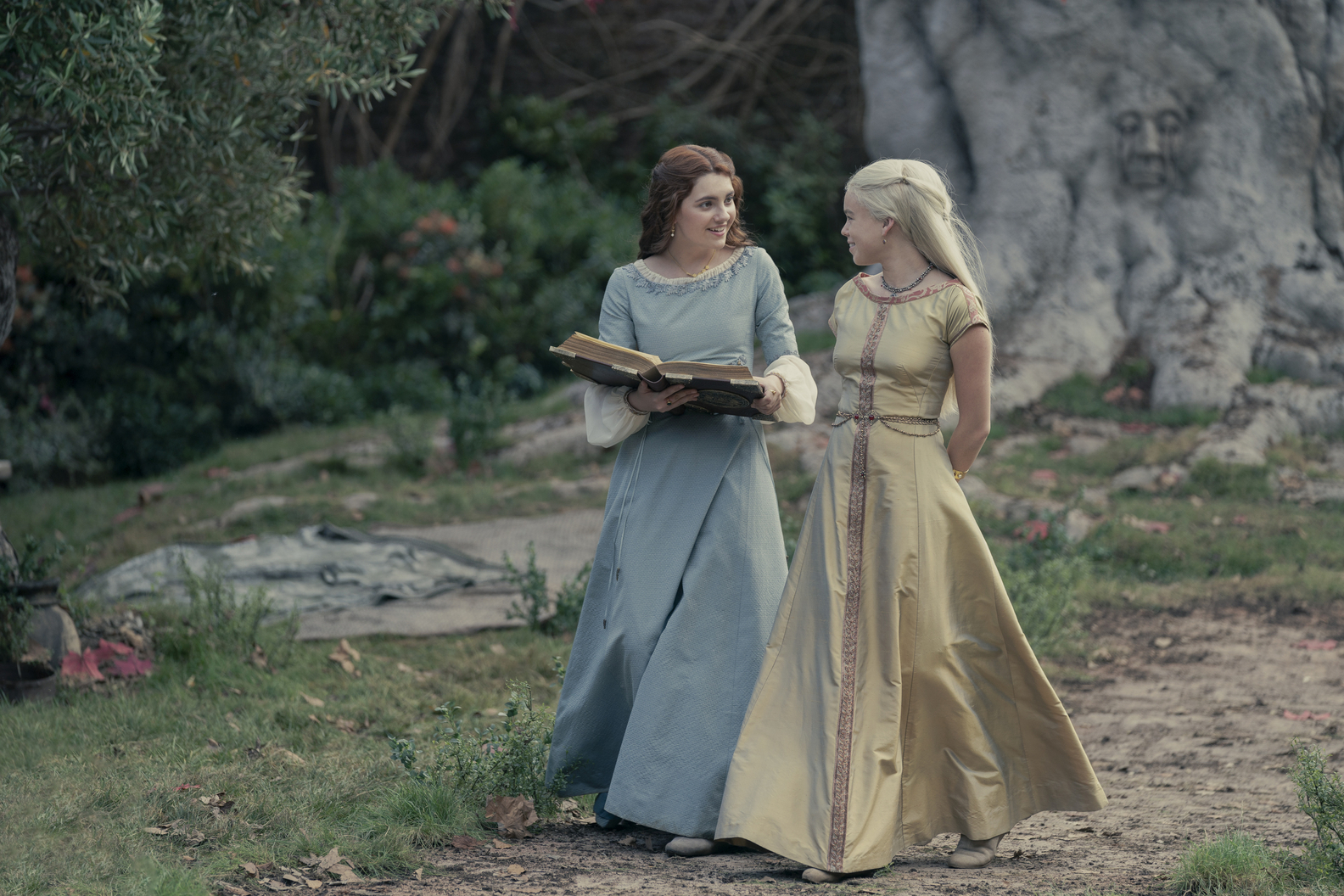 But a show called House of the Dragon wouldn't properly live up to its name without including some of the titular beasts. Yes, there are plenty of dragons in the show, and it's interesting how Condal and Sapochnik incorporate the mythical beasts without over or underusing them. One of the show's most striking sequences involves Rhaenyra flying one over King's Landing as the city's denizens carry about their day, unbothered. It's a stark contrast to how the creatures were received throughout the entirety of Thrones.
Of course, it wouldn't be a GoT show without battle. While they're a little sparse in the course of those six episodes, moments of action and carnage make a lasting impression when we do see them; a handful of directors (including Sapochnik, who helms the premiere) render these moments with a striking intensity, never shying away from the horrors of battle and managing to make each moment visually compelling and distinctive. A particular standout is a beach battle in the third episode that stands up to the best of what Thrones accomplished.
On paper, it seems like Dragon's primary story would be about Viserys versus Daemon. While that's partially true, the series is more about the relationship between Rhaenyra and Alicent. Not having read Martin's Fire & Blood, which serves as the inspiration for the series, I can't speak to how much of this is lifted from the source material or if it's a show-invented angle, but it's extremely effective either way. Part of that is due to the performances of both Alcock and Carey, who are bonafide stars. Alcock will likely make the more immediate impression; her Rhaenyra is a force of nature who commands the screen anytime she appears. Carey's performance is more subtle but equally as compelling—especially as the series continues.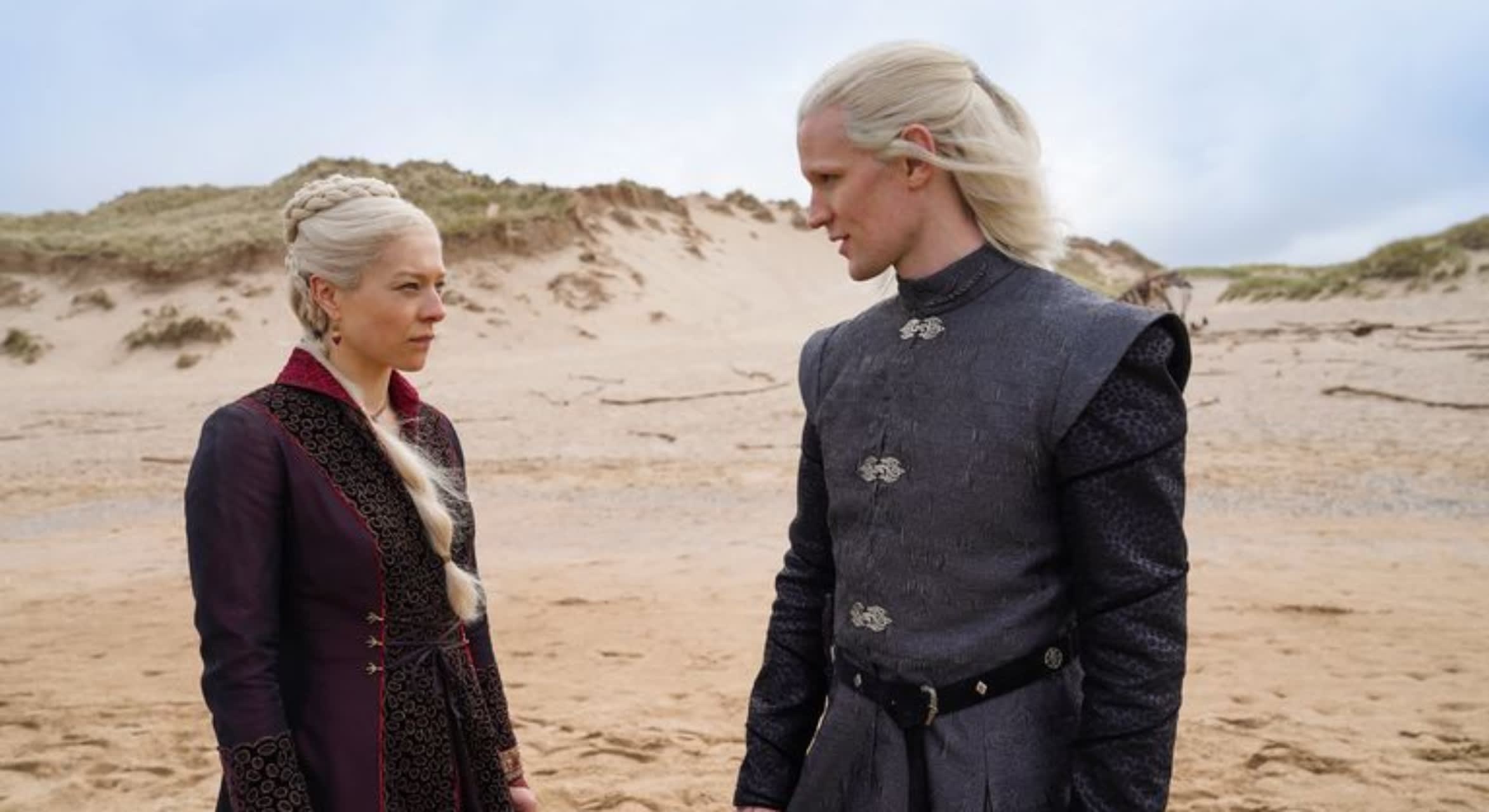 Smith, whom I've loved since his Doctor Who days, gets to channel the worst tendencies of his performance as Prince Philip in The Crown and fully commits to being a right bastard; it looks as if he's having a blast chewing the scenery accordingly.