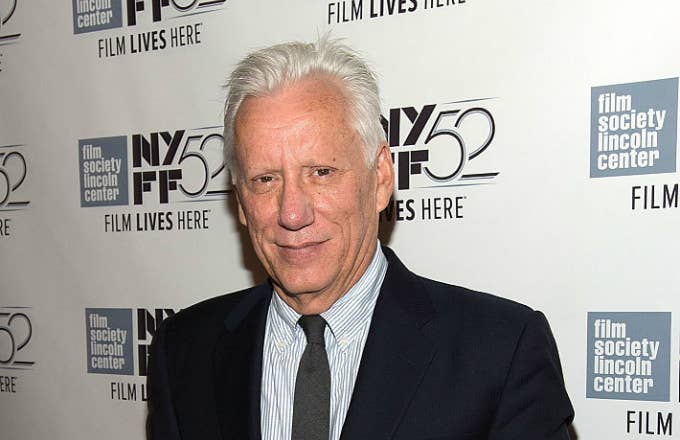 Ray Donovan actor James Woods will have to find new management soon. The actor, who's best known for his role as Sully Sullivan in Ray Donovan and the voice of Hades in Hercules and the Kingdom Hearts games, was cut off by his talent agent, Ken Kaplan.
Woods, an outspoken conservative who once blamed Al Sharpton for the killing of two NYPD officers, took to Twitter to share the email his former agent sent to him on Wednesday. "It's the 4th of July and I'm feeling patriotic. I don't want to represent you anymore. I mean I could go on a rant but you know what I'd say," it read. Woods also tweeted his own message with the screenshot and called Kaplan a "political liberal."
Woods then went on to share his response to Kaplan's e-mail in a separate tweet. "Dear Ken, I don't actually," it read. "I was thinking if you're feeling patriotic, you would appreciate free speech and one's right to think as an individual. Be that as it may, I want to thank you for all your hard work and devotion on my behalf. Be well."
But as many tweeters have pointed out, this is a bit hypocritical of Woods, who boycotted the NFL when the players were kneeling during the anthem. "I boycotted the #NFL specifically because of that #POS and proud that others followed. Keep it up," reads one of Woods' tweets.
The 71-year-old actor is also accused of "predatory behavior" by Amber Tablyn. Elizabeth Perkins also accused him of harassment at a #MeToo rally last year. The Gersh Agency has yet to make a public statement on Kaplan or Woods.