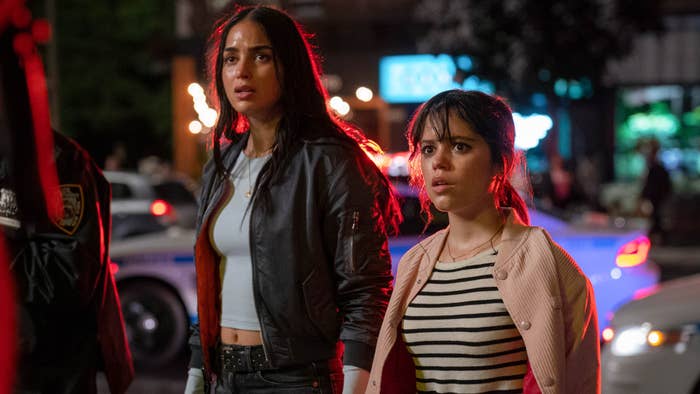 Nearly three decades after the release of the original Scream, which inarguably changed horror forever, the franchise is still proving itself to be viable in an unparalleled way—both critically and commercially.
As of this weekend, in fact, Scream VI is now the highest-grossing entry in the franchise at the domestic box office. Per Box Office Mojo, the Radio Silence-helmed sequel has amassed just under $104 million at the domestic box office as of this writing. Scream (2022), meanwhile, ended its domestic run at $81.6 million.
As for how this feat fits into the larger franchise, here's a look at how the rest of the films fared at the box office: Scream 4 pulled in $38 million in 2011, Scream 3 made $89 million in 2000, Scream 2 bagged $101 million in 1997, and the original Scream set all of this in motion with $103 million back in 1996.
Of course, these hauls do not represent adjust-for-inflation numbers. Furthermore, Scream VI will continue adding substantially to its final tally, as it still hasn't fallen out of the top five at the domestic box office since its initial March release.
Last week, Scream VI was revealed to have received multiple nominations at the 2023 MTV Movie & TV Awards, including Best Movie. Also up for the evening's main award are Avatar: The Way of Water, Black Panther: Wakanda Forever, Elvis, Nope, Smile, and Top Gun: Maverick. Winners will be revealed when the ceremony is aired live from Los Angeles on May 7.
While we await official word on when to expect a seventh Scream, revisit this recent ranking of the remarkably consistent and undeniably influential franchise.