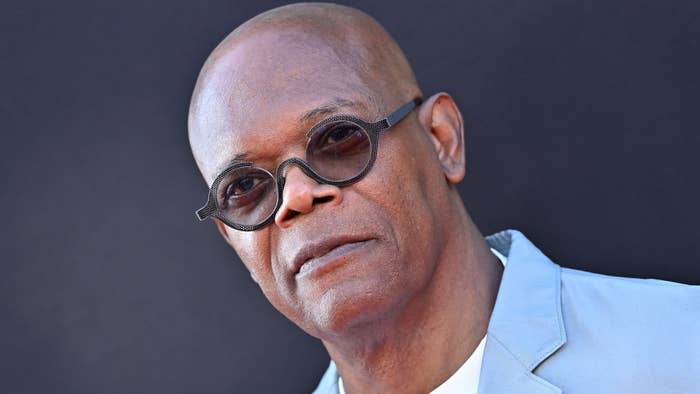 Looking back on Joel Schumacher's 1996 John Grisham adaptation A Time to Kill, Samuel L. Jackson says scenes that were ultimately cut from the final version of the film cost him an Academy Award.
Speaking with Bilge Ebiri for Vulture, Jackson—who in 2021 received an Honorary Oscar—reflected on moments he was proud of while shooting that never made it to the screen.
"In A Time to Kill, when I kill those guys, I kill them because my daughter needs to know that those guys are not on the planet anymore and they will never hurt her again — that I will do anything to protect her," Jackson said. "That's how I played that character throughout. And there were specific things we shot, things I did to make sure that she understood that, but in the editing process, they got taken out."
In the final edit of the film, Jackson said, audiences are given a different version of his character, Carl Lee Hailey, than he had originally anticipated.
"When I saw it, I was sitting there like, What the fuck?" Jackson said. "But also the things they took out kept me from getting an Oscar. Really, motherfuckers? You just took that shit from me?"
From there, the actor mentioned a specific scene in which his character's words had "the whole fucking set" crying. While that scene gave him confidence in the direction of his performance, it did not make its way into the film. Jackson, however, chalked this up to A Time to Kill—also featuring Matthew McConaughey and Sandra Bullock—being intended as a star vehicle for someone else.
Grisham himself assessed the film in question back in 2004 as "good" but not "great," telling Entertainment Weekly he "got too involved" with the film's development. Notably, the blockbuster fiction writer had script, location, and casting approval on the project.
Jackson, meanwhile, will next be seen in this year's Nic DaCosta-directed The Marvels.