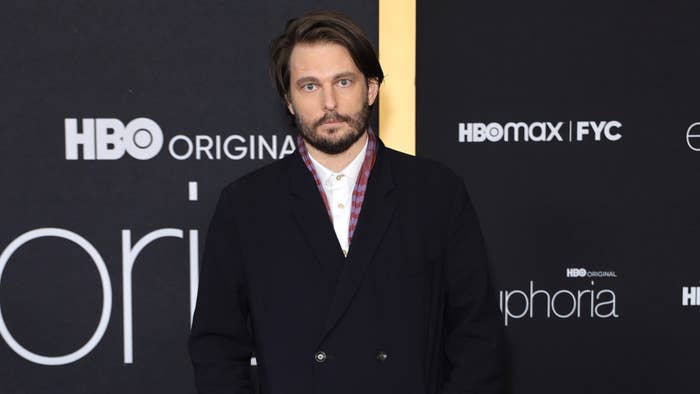 Since it was first announced to have been ordered to series by HBO back in November 2021, all eyes have been on The Idol. While we still don't have a firm release date for the Abel Tesfaye (a.k.a. The Weeknd)-starring series, a new report provides some alleged insight into what's described as extensive behind-the-scenes turmoil.
But first, some key details on what's been confirmed leading into Wednesday's Rolling Stone piece: The Idol has been billed as a co-creation of Sam Levinson, The Weeknd, and Reza Fahim. When the project was ordered to series, HBO simultaneously announced that Amy Seimetz would be directing "all six episodes."
By April 2022, Seimetz had been reported to have exited the series as part of what Deadline said at the time was a "major creative overhaul." In a statement shared just before Seimetz's exit was made public knowledge, an HBO spokesperson said that the team behind the highly anticipated series (also starring Lily-Rose Depp) was in the process of "adjusting its cast and crew" to better serve what they said was a "new approach" to the story.
A follow-up report in April added a bit more context, notably citing sources as claiming that the series' main star had been frustrated by the prior creative direction of the project.
Writing for Rolling Stone on Wednesday, Cheyenne Roundtree cited one source as stating that the overall production had been "a shitshow" due to reshoots and more.
All told, the report pulls from interviews with 13 cast and crew members, several of whom have described the Idol experience as one of constant chaos. Several also expressed frustration with how the central message of the original story had been effectively abandoned, resulting in (allegedly) a different show than what some signed up for.
"It went from satire to the thing it was satirizing," one said. Another source, when speaking about scenes in the script that were ultimately said to have not been filmed, said reading those parts "was like sexual torture porn."
The report also alleges that Levinson scrapped a "nearly finished" version of the series worth between $54 million and $75 million once he was made director.
When reached for comment by Complex on Wednesday, an HBO rep said in an email that the Idol team is committed to maintaining a "mutually respectful" creative environment on the set.
"The creators and producers of The Idol have been working hard to create one of HBO's most exciting and provocative original programs," the HBO rep said via email. "The initial approach on the show and production of the early episodes, unfortunately, did not meet HBO standards so we chose to make a change. Throughout the process, the creative team has been committed to creating a safe, collaborative, and mutually respectful working environment, and last year, the team made creative changes they felt were in the best interest of both the production and the cast and crew. We look forward to sharing The Idol with audiences soon."
The network also shared a statement from Depp, who plays pop star Jocelyn in the series.
"Sam is, for so many reasons, the best director I have ever worked with," she told Complex. "Never have I felt more supported or respected in a creative space, my input and opinions more valued. Working with Sam is a true collaboration in every way—it matters to him, more than anything, not only what his actors think about the work, but how we feel performing it. He hires people whose work he esteems and has always created an environment in which I felt seen, heard, and appreciated."
For now, all that's been officially said in terms of a (currently expected) release date is that viewers should expect Idol to debut at some point this year; however, the series was initially expected to launch in late 2022.
It should be noted that sources close to the production pushed back against the report, per TMZ. According to them, Levinson elevated the show and the report that it cost $80 million simply isn't accurate.

In the meantime, see below to revisit the teaser clips that have been released so far. Euphoria's third season, meanwhile, recently made headlines due to reports focused on Zendaya's potential salary.