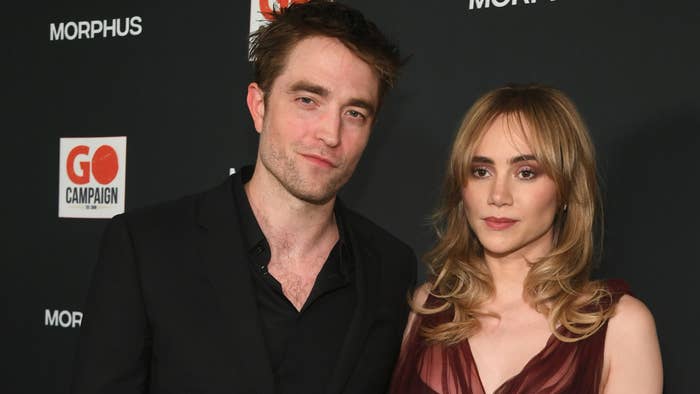 Robert Pattinson and Suki Waterhouse are expecting their first child together.
Waterhouse, who recently wrapped a run of tour dates in support of last year's Sub Pop Records release I Can't Let Go, confirmed the pregnancy during a recent festival set in Mexico City.
Before going into a performance of her 2022 single "Nostalgia," Waterhouse spoke to the crowd about the intentions behind her choice of "really sparkly" attire.
"I thought it might distract you from something else that's going on," Waterhouse said to an immediate wave of cheers from the Corona Capital audience. "I'm not sure if it's working."
Complex has reached out to reps for Pattinson and Waterhouse for comment. This story may be updated.
The two first started being the subject of romance-related headlinery back in 2018, complete with an E! piece that year mentioning an alleged Mamma Mia! Here We Go Again showing together. Such coverage continued in the ensuing years, leading up to a brief bit of insight on the relationship from Waterhouse in an interview with The Sunday Times in February.
"I'm always incredibly excited when I see his name pop up [on my phone] or even a text, and I think he feels the same about me," she said at the time.
In June of this year, Waterhouse shared the new single "To Love." Pattinson, meanwhile, will next be seen in Bong Joon-ho's Mickey 17 and the upcoming sequel to Matt Reeves' The Batman.