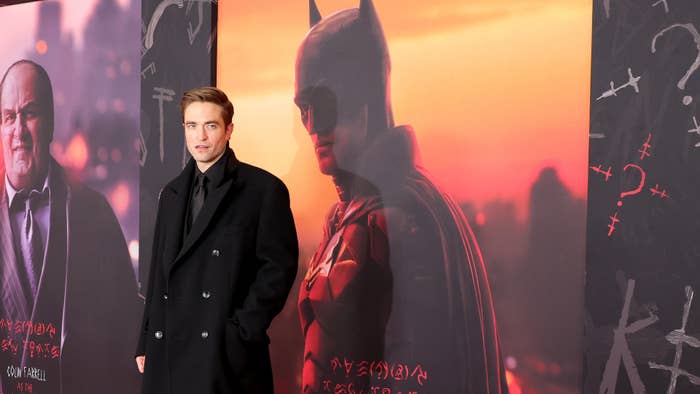 The success of Matt Reeves' The Batman means there will be a sequel.
Deadline reports that Warner Bros. has greenlit the second installment, with Robert Pattinson returning to the superhero role. Reeves will also helm the follow-up, which will see further development of the Gotham universe.
"Thank you all for your tremendous support for The Batman," Reeves said during the studio's CinemaCon presentation in Las Vegas on Tuesday. "We couldn't have gotten here without the faith and enthusiasm of all your teams around the world. I'm excited to jump back into this world for the next chapter."
The Batman raked in over $760M at the global box office and following its April 18 arrival on HBO Max, 4.1M households tuned in to watch the film during its first week. The sequel's plot is hush-hush for now. Speaking of HBO Max, the franchise has also spawned a handful of spin-offs for the network, including one about Arkham Asylum and another limited series on Colin Farrel's The Penguin.
For Reeves, The Batman is just scraping the surface of a "Batverse," previously tellingEntertainment Weekly, "You don't do a story and go, 'This is Chapter 1' because you might not get to do Chapter 2. So, the story had to stand on its own," Reeves said. "But the thing about it is that the Bat world is so rich with character that as you're starting to come to an end, you can already start thinking about the next thing. Because the idea, of course, is that Gotham's story never ends."