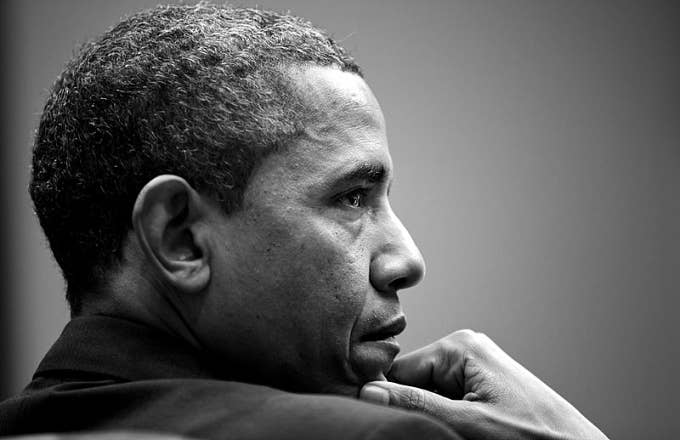 Though the continued debunking of certain media outlets' incessant assertion of a false "war on cops" narrative should have entirely shut down such rhetoric by now, it sadly and virulently persists. Some have even gone so far as conveniently lifting President Barack Obama's thoughts on the current prevalence of police brutality in an effort to distort their meaning and support a fabricated criticism of those calling for national police reform.
During Obama's appearance at the Congressional Black Caucus Foundation's annual awards dinner in Washington over the weekend, he finally took direct aim at the dangerous precedent being set by utilizing such a tactic of intentional division. "I just want to repeat, because somehow this never gets on the TV: There is no contradiction between us caring about our law enforcement officers and also making sure that our laws are applied fairly," Obama told attendees. "We want to protect our police officers. We'll do a better job doing it if our communities can feel confident that they are being treated fairly. I hope I'm making that clear."
Obama also shared some reverential thoughts on the unfair diminishment of black women's place in civil rights history, adding that such women exhibited a unique bravery. "Even if they weren't allowed to run the civil rights organizations on paper," Obama said, "behind the scenes they were the thinkers and the doers making things happen each and every day, doing the work that no one else wanted to do."
Recent figures place 2015 on track to be one of the safest years ever for police officers, though a whopping 58 percent of potential voters still actively believe the "war on cops" myth to be fact.