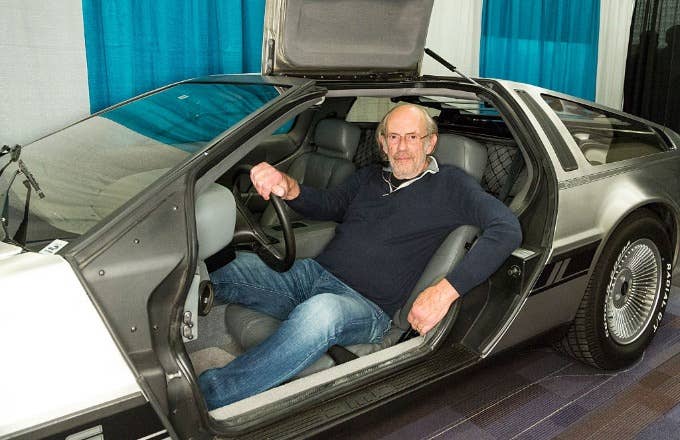 An unsurprisingly large amount of people would really like the Back to the Future franchise to get in on this seemingly never-ending wave of nostalgia that's been crashing for quite some time now.
A new poll from the Hollywood Reporter and Morning Consult found that the existentially comedic franchise is the one audiences most want to see a new movie from, with a whopping 71 percent picking it over Toy Story, Indiana Jones, Jurassic Park, and others. The poll tasked 2,201 adults between Nov. 8 and 11 with movie franchise-related inquiries.
"There's a strong consumer demand for movie reboots and sequels, which spells good news for movie studios looking to capitalize on that nostalgic feeling," Morning Consult VP Tyler Sinclair said of the poll's findings, which also show an overall preference for familiarity among those questioned.
Back to the Future director Robert Zemeckis, who also directed the blockbuster's two sequels, has repeatedly made it quite clear that a new entry in the franchise won't happen so long as he can prevent it. Zemeckis simply isn't stoked on the idea of nostalgia-fueled returns to movies and franchises, particularly those as inimitable as the eras-spanning story of Marty McFly.
"I mean, to me, that's outrageous," he told the Telegraph back in 2015. 'Especially since it's a good movie. It's like saying, 'Let's remake Citizen Kane. Who are we going to get to play Kane?' What folly, what insanity is that? Why would anyone do that?" Both Zemeckis and script co-writer Bob Gale, who's also not keen on the idea of a theatrical Future return, legally have the final word on the development of new franchise entries.