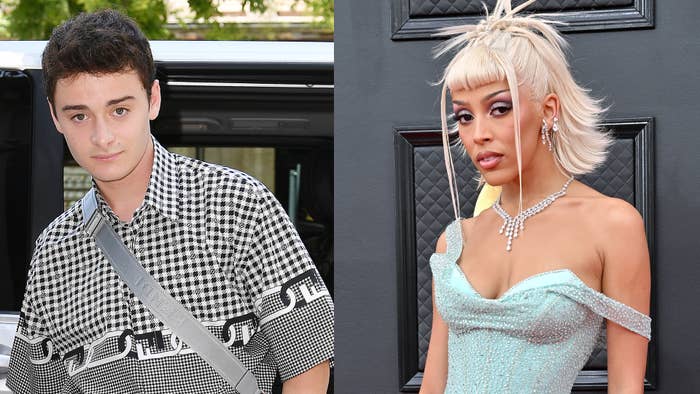 An update has arrived on the Noah Schnapp and Doja Cat DMtroversy, meaning the claimed "snake shit" and "weasel shit" are in the past.
As you and everyone in your general vicinity are no doubt well aware, headlines were lit ablaze when Schnapp revealed via social media-shared screenshots that Doja had messaged him in pursuit of an introduction to his fellow Stranger Things star and Season 4 breakout Joseph Quinn.
"Noah can u tell Joseph to hmu. Wait no. Does he have a gf?" Doja was seen as having written in a DM to Schnapp, to which he replied by advising her to simply contact the Eddie "The Freak" Munson actor herself.
Doja later addressed the sharing of these screenshots, urging fans to "be chill" about the incident due to the actor's age (Schnapp is 17) but also outlining her issues with how it played out.
"That's like borderline snake shit. That's like weasel shit," she said at the time, noting that information had been shared that she "didn't feel comfortable" being made public.
On Wednesday, Schnapp shared a Doja Cat-soundtracked clip to TikTok, later hopping in the comments to give fans an update on the non-situation.
"Guys everything is all good I apologized and I still follow her and love her music no hard feelings," he said, adding in a pair of heart emoji.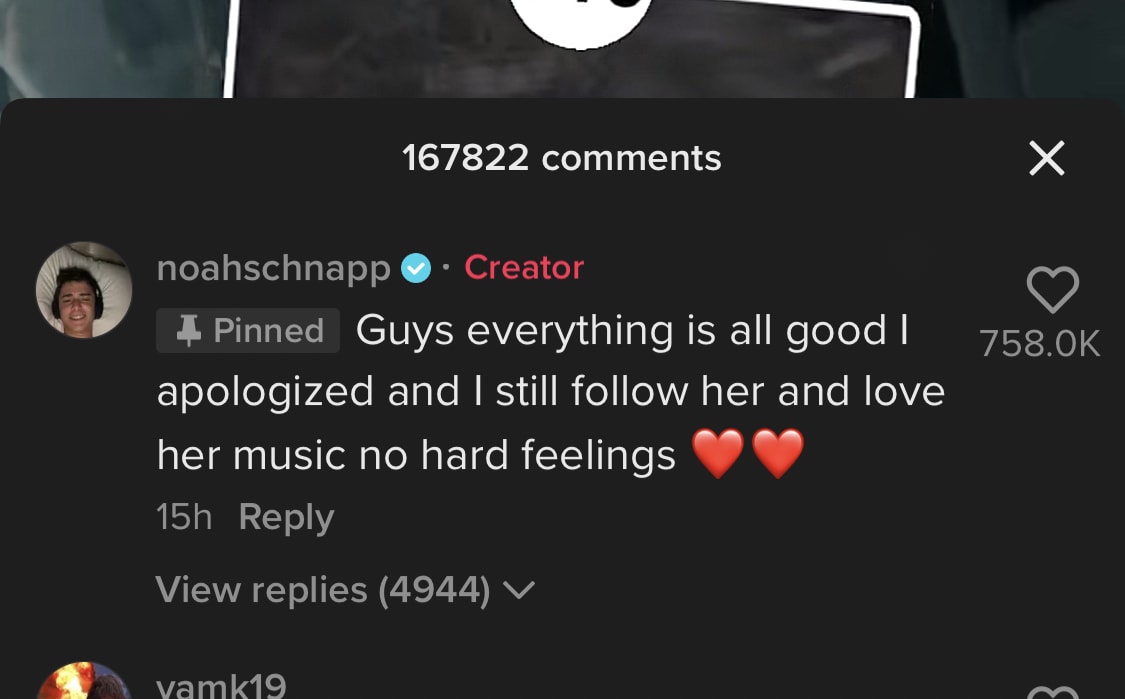 The TikTok post also spurred a reply from Slim Jim, perhaps best known for being a still-ubiquitous meat stick snack.
Schnapp also spoke about the incident in an interview that was published by Variety on Thursday.
"Yeah, I mean, look, I'm super unserious on social media and pretty goofy, so I posted that not thinking too much of it, but obviously it hurt her feelings," Schnapp said. "So, as I should, I apologized and she was totally okay with it, and was like, "I'm sorry how I reacted." It was all good. I love her. I'm like the biggest fan of her music, and I told her that. I was like, you're literally my role model. It's all good. People make such a big deal out of everything when it's on the internet, but, like, in reality, it's like a two minute thing."
Doja is currently fresh off racking up 22 new platinum and gold certifications from the Recording Industry Association of America, while Schnapp is set to return as Will Byers for Stranger Things' fifth and final season. Per co-star David Harbour, the episodes will likely arrive at some point in 2024.