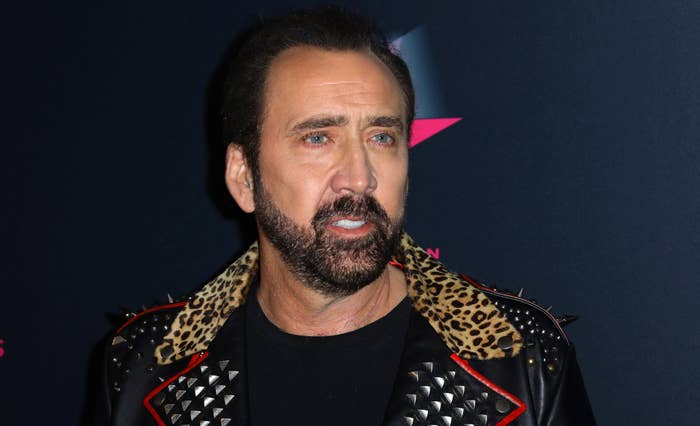 In a bit of casting news that almost makes too much goddamn sense, Nicolas Cage—who's known for brilliance when given the right material—has been tapped to portray Joe Exotic in a new scripted series from Imagine Television Studios and CBS Television Studios.
Variety got the exclusive popping off on Monday, reporting that the eight-episode series will be "taken to market in the coming days." The series pulls from Leif Reigstad's Texas Monthly article "Joe Exotic: A Dark Journey Into the World of a Man Gone Wild."
Notably, the series marks Cage's first proper TV project. Bring it the fuck on.
The article was optioned by Dan Lagana (American Vandal) and Paul Young through the former's overall deal at CBS Television Studios. Lagana is aboard as writer, showrunner, and executive producer.
The real-life Joe Exotic's trials and tribulations were chronicled in the breakout COVID-19 era Netflix hit Tiger King, though you already knew that unless you've been somehow blocking out basically every facet of pop culture over the past two months. In fact, the docuseries has been so firmly implanted in the zeitgeist that it bears zero summary or further dissection here. 
Cage's recent agenda includes the Richard Stanley-helmed essential Color Out of Space, based on the short story by H. P. Lovecraft. Not to overstate the must-see aspect of the film, but it fucking ruled and you should definitely make quarantine plans to devour it as soon as possible.
And lest we forget, Cage will soon be portraying a version of himself in the presumed meta masterpieceThe Unbearable Weight of Massive Talent.