Do you like scary movies?
Of course you do, especially if we're talking about the unparalleled meta-focused scares of the Scream franchise, which is (mercifully) back on the big screen next year. Tuesday, after months of anticipation, a trailer for the fifth franchise installment was unveiled.
Per the official synopsis, we can expect things to pick up 25 years after the town of Woodsboro was rocked by a string of vicious murders. Now, a new killer has become fond of the ubiquitous Ghostface get-up and is taking aim at a group of teenagers while digging up local secrets.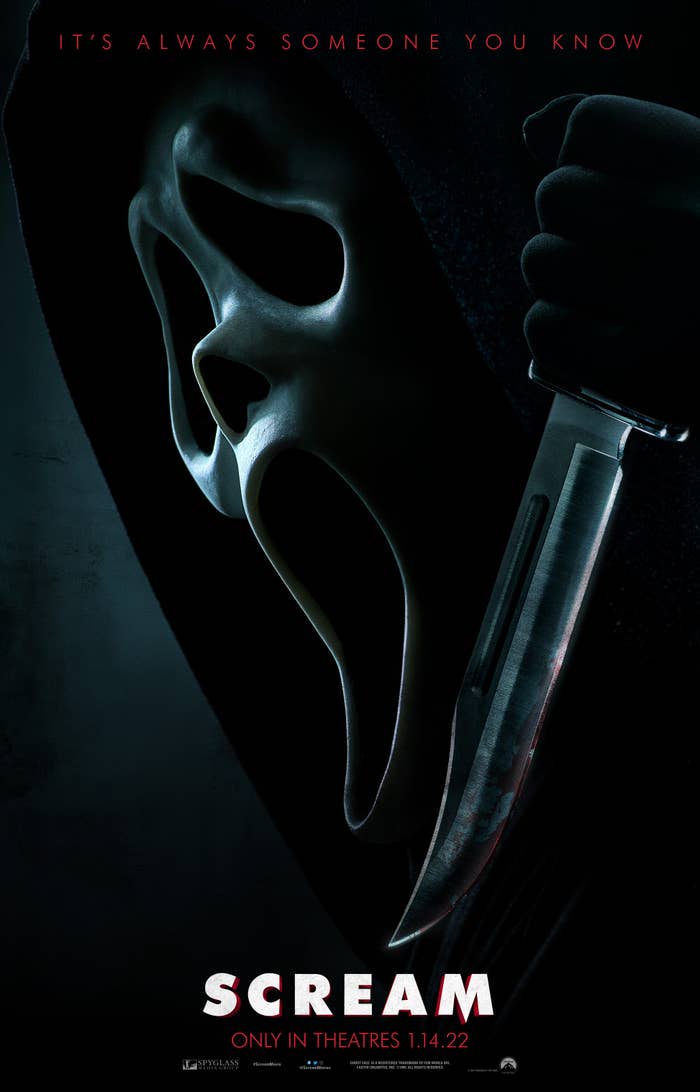 Directing the blood-splattered festivities this time around is the Ready or Not duo Matt Bettinelli-Olpin and Tyler Gillett. Neve Campbell returns as Sidney Prescott, while fellow original franchise stars Courteney Cox and David Arquette are also back in the fold as Gale Weathers and Dewey Riley, respectively. Also starring are Melissa Barrera, Kyle Gallner, Mason Gooding, Mikey Madison, Dylan Minnette, Jenna Ortega, Jack Quaid, Marley Shelton, Jasmin Savoy Brown, and Sonia Ammar.
"It's happening, three attacks so far. Do you have a gun?" Arquette's Dewey asks Sidney over the phone in the newly released trailer, which opens with a familiar set-up.
"I'm Sidney Prescott, of course I have a gun," Campbell's Sidney responds.
Catch the new Scream trailer up top. The James Vanderbilt and Guy Busick-penned entry hits theaters on Jan. 14. And below, enjoy some newly released first-look images.