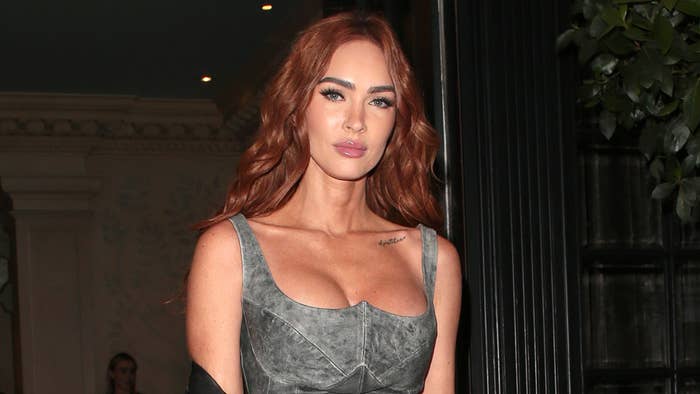 Megan Fox has a message for all the "weirdos" and "psychos" who were quick to make assumptions about a friend's GoFundMe she recently shared to social media.
In a recent Instagram Stories update, as seen in the screenshot below, Fox directed followers to a fundraiser organized by Brittney Boyce of Nails of LA. Boyce's 64-year-old father was recently diagnosed with pancreatic cancer; the fundraiser, Boyce said, will help raise money to put toward medical expenses.
At the time of this writing, the GoFundMe had raised more than $8,200 of its $60,000 goal.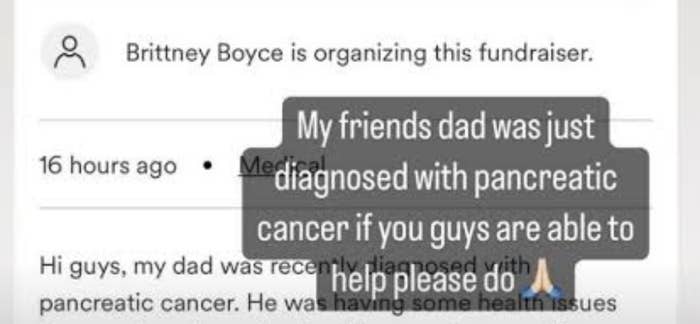 For some reason, a few people thought it would be a good idea to respond to Fox's sharing of the fundraiser by accusing the Expend4bles star of not helping out. Of course, this idotic argument assumes that all acts of generosity are strictly carried out in the most public way possible, which shows a distinct misunderstanding of what generosity even is.
Fox was quick to correct such talk, advising these "weirdos" and "psychos" that they should consider questioning their levels of "emotional intelligence" moving forward.
"[D]o any of you have the emotional intelligence to consider that maybe brit doesn't want her celebrity clients donating large sums of money to her because it creates a dynamic in her working relationships that makes her uncomfortable?" Fox said. "[S]o instead she asked me to post the gofund me so that many people could donate small amounts of money to help them reach their goal."
From there, Fox noted that anything her friend needs from her personally will be handled privately.
"One thing you're not going to accuse me of is being miserly or lacking generosity," she said, urging those who had criticized her sharing of the GoFundMe to "try again on another day."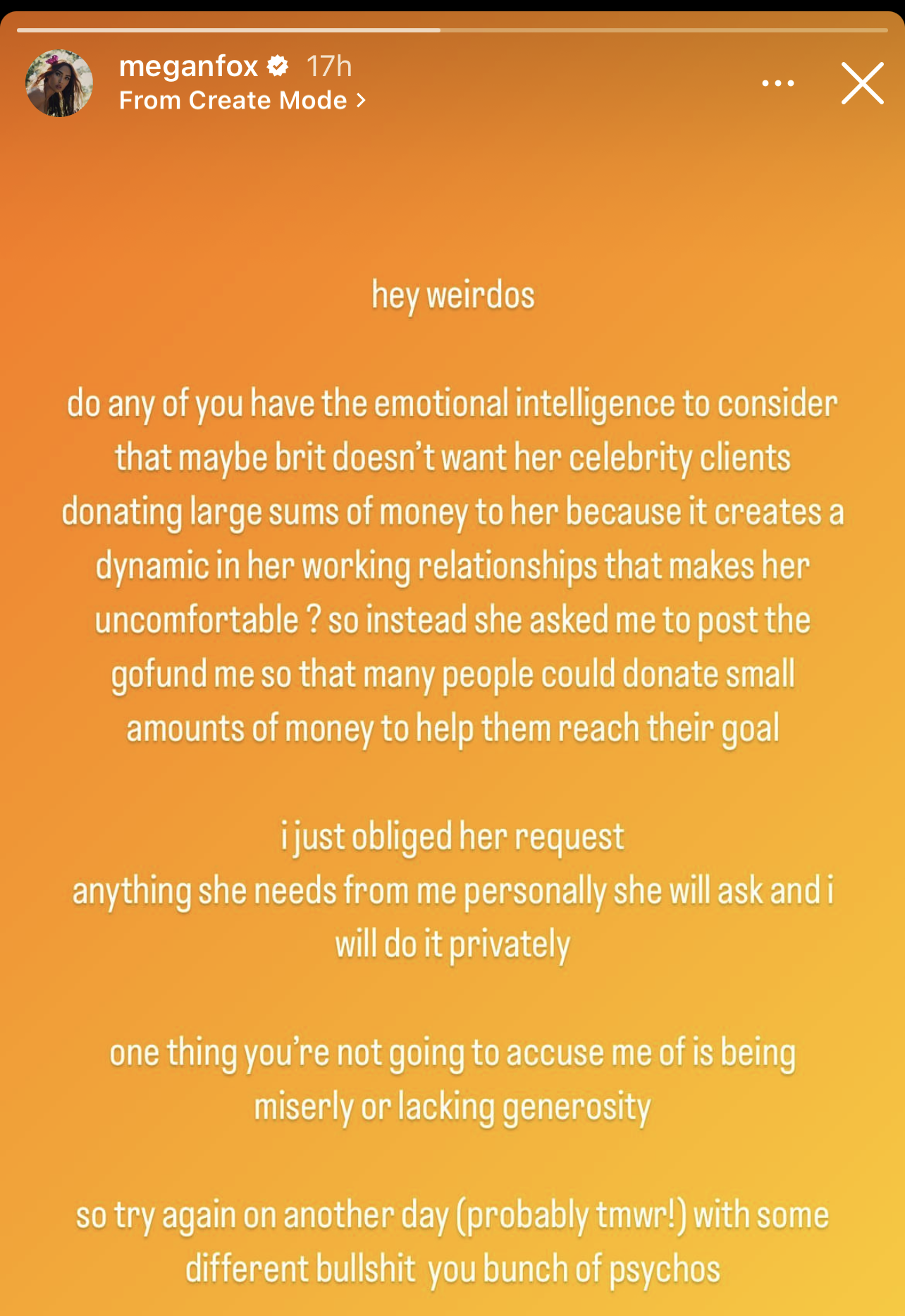 Expend4bles, also starring Jason Statham and 50 Cent, is slated for a theatrical rollout through Lionsgate on Sept. 22. Earlier this year, Fox made a cameo alongside Machine Gun Kelly in the acclaimed FXX comedy Dave. Fox was joined in the unforgettable "Met Gala" episode by Don Cheadle, Travis Barker, David Dobrik, Jack Harlow, and Emma Chamberlain. See a clip below.