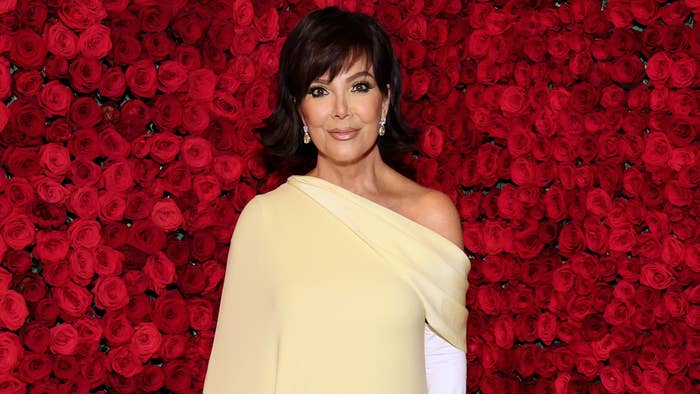 While the year is indeed 2022, numerous headlines in recent weeks have focused on alleged sex tape matters of the Kardashian variety. Namely, Ray J was reported Wednesday to have claimed that a second Kim Kardashian tape is real. Furthermore, he claimed Kris Jenner orchestrated the original tape's sale.
A new report from TMZ on Thursday, however, cites sources "with direct knowledge" of the situation as having disputed the latter claim. Per the report in question, Jenner "never negotiated" with distributor Vivid Entertainment. Instead, the sources allege, it was Kim Kardashian and Ray J who were the ones dealing with the distributor and associated lawyers.
Thursday's report also alleges the former couple received an advance of $1 million, which is claimed to have been split between the two. They are also alleged to have received a reported 49 percent of the original tape's profits, which TMZ claims comes out to about $49 million total.
In short, the latest from TMZ doesn't necessarily negate all of what Ray J was reported to have said earlier this week. Instead, it simply means that Jenner was reportedly not directly involved with any alleged Vivid deal.
In comments included in a recent tabloid report from right-wing outlet The Daily Mail, Ray J lamented having spent 14 years "in the shadows" while allowing, in his words, "the Kardashians to use my name, to abuse my name, make billions of dollars over a decade-and-a-half talking about a topic I've never really spoken about."
Speaking directly about the tape, at least according to the Daily Mail, Ray J added that he "never leaked anything." Furthermore, he was quoted as saying, the tape's release marked "a deal and partnership between Kris Jenner and Kim and me."
The larger sex tape discussion has been revived as of late due, in part, to a recent episode of Hulu's The Kardashians, the new series from the family which debuted this year following the 2021 conclusion of the long-running E! entry Keeping Up With the Kardashians.
The episode in question saw Ye hand-delivering a hard drive allegedly containing additional footage. In a subsequent comment left on a Hollywood UnlockedInstagram post, Ray J criticized the televised moment, saying "all of this is a lie."