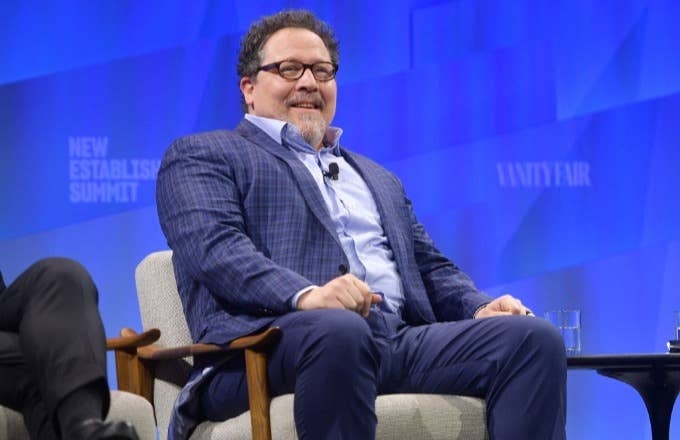 Jon Favreau has chimed in with his take on the ongoing debate spurred by Marvel-criticizing comments from Martin Scorsese and Francis Ford Coppola.
During a discussion with CNBC, the Iron Man director confirmed both Scorsese and Coppola as personal heroes of his, noting that they have the right to critique as they see fit.
"Look, these two guys are my heroes, and they have earned the right to express their opinions," Favreau, whose take on The Lion King was recently panned by Elton John, said. "I wouldn't be doing what I'm doing if they didn't carve the way. They served as a source of inspiration, you can go all the way back to Swingers that I was talking about referencing Marty and I've worked with him. So, for me, they can express whatever opinion they like."
Favreau also shouted out Scorsese's upcoming Netflix-backed epic The Irishman, pointing out that the technological advancements and related story requirements wouldn't have been plausible within the traditional big studio model. See the full discussion above.
Scorsese and Coppola's comments were joined this week by similarly critical ones from Res and I, Daniel Blake director Ken Loach. By Loach's assessment, Marvel-sized movies are akin to "commodities like hamburgers" and stand in contrast to the exploration of the imagination. "They're a market exercise, and it has nothing to do with the art of cinema," he told Sky News, adding in William Blake's "When money is discussed, art is impossible" quote to back up his point.
Next up for Favreau is Disney+'s The Mandalorian, the first-ever live-actionStar Wars series.