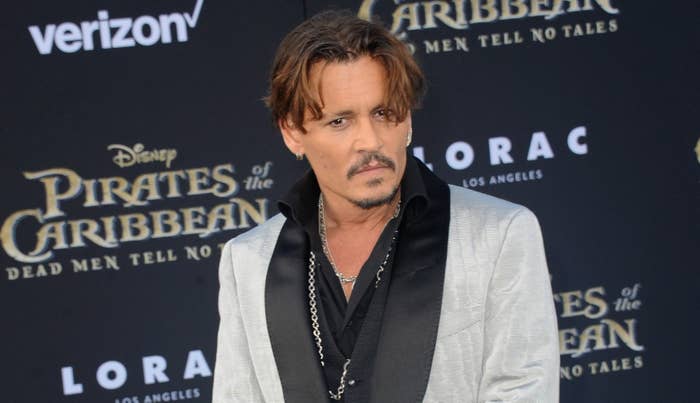 In recent days, you've likely seen a claim about Johnny Depp returning to Disney's Pirates of the Caribbean film franchise, complete with a purported deal worth more than $300 million.
Tuesday, a rep for Depp addressed the report, telling People any such claims are indeed "false." Of course, this was the expected outcome, as the apparent source for the cited claim is not reliable.
Pirates of the Caribbean: Dead Men Tell No Tales, the fifth entry in the larger Pirates film franchise, was released back in 2017. During a much-discussed defamation trial in May, Jack Whigham—an agent for Depp—testified that an op-ed published by Amber Heard was "extremely impactful" on the actor's career.
According to Whigham, per the Associated Press, a verbal deal for nearly $23 million in connection with a sixth Pirates film was off the table following the op-ed's 2018 publication.
The jury ultimately sided with Depp in the case. In a subsequent interview with Savannah Guthrie, Heard spoke about her concerns regarding the potential for additional legal action in the future. She also defended her decision to write the op-ed itself, stating she hadn't intended for it to become solely about her relationship with Depp.
The Pirates franchise, meanwhile, is expected to continue. Earlier this year, franchise producer Jerry Bruckheimer gave an update on two scripts currently in development, though he noted Depp was "not at this point" involved. One of those scripts, as the filmmaker explained in an interview with the Sunday Times, had spurred talks with Margot Robbie.