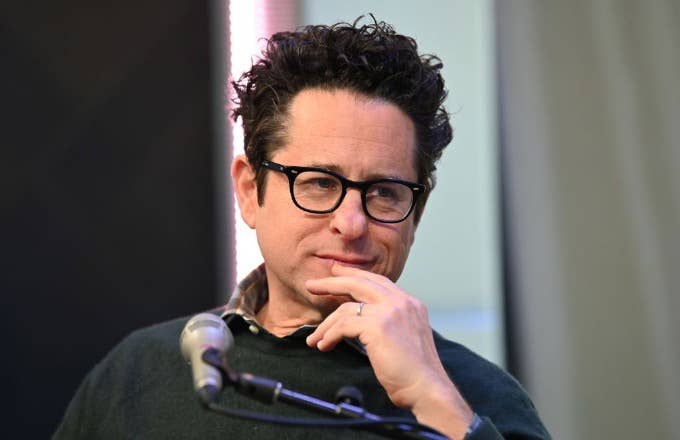 With the saga-closing Star Wars entry The Rise of Skywalker nearing its theatrical release, notably amid Mandalorian-spurred Baby Yoda mania, fans are growing increasingly compelled by the possibility of getting some Kylo Ren and Rey questions answered. Namely, what's their fucking deal anyway?
As part of their extended series of Rise of Skywalker coverage this week, Vanity Fairshared some previously unread words from returning director J.J. Abrams about the relationship of Adam Driver and Daisy Ridley's characters.
As Abrams explained, the characters' status as arguable polar opposites of each other serves not only as the key to their relationship but also as a point of interest for the director himself.
"They're stronger, but because each is stronger, so is their adversary," he told VF, adding that they have been seen working on "opposite sides" of the story spectrum "by definition." That dichotomy, he said, is the "most fascinating" thing.
"I look back at what Daisy did in The Force Awakens, and I thought her work was exceptional," Abrams said of Ridley's effect on character development leading up to her Skywalker performance. "She's so damn talented. But I look at what she's done in this film, and I'm so awestruck by her maturity and her nuance and the power that she brought to this part."
Abrams said he was fully aware of the challenges inherent in the film for anyone taking on the director role, noting that the same could be said for these two characters. Ridley, however, "exceeded my wildest dreams of what she might do." 
As Kylo, Driver—whose Marriage Story hits Netflix this Friday—also brought new elements to the table.
"When we met Kylo, he was almost like a bit of an adolescent," Abrams—who teased Kylo as being in "a more interesting, compelling, and subtle place" in the film—said. "He would sort of rage. He aspired to a kind of power and control, but he was out of control."
Catch the full Abrams rundown, which also sees the director shutting down Red Thread of Fate theories, right here.
In, um, less canon-y news, Tuesday also brought word from Deadline that something called Star Wars: Jedi Temple Challenge is coming to the recently launched Disney+ streaming service in 2020. Adding to the hoopla is the fact that Ahmed Best, known among longtime Star Wars followers for his work as Jar Jar Binks, would be hosting the game show-esque festivities.