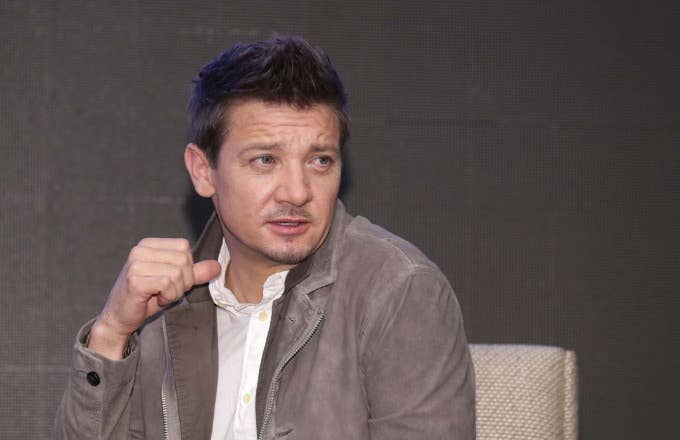 The Guillermo del Toro-helmed Hellboy almost went in a dramatically different direction with its casting choices.
As Avengers franchise frequenter Jeremy Rennerexplained in a recent Entertainment Weekly-spotted podcast interview with Justin Long, he was approached about the lead role for the 2004 film but ultimately passed due to an inability to connect with the material.
"I was just reading the script and [thinking] like, 'I don't get this…' I just couldn't connect to it," Renner said. "I said, 'I can't find a way in [to this character], I don't know what I'd be doing,' so I had to say no."
Not to worry, however, Renner turning down the role—which ultimately went to Ron Perlman, and later, David Harbour in a reboot—has inspired zero regrets.
"Not just Hellboy or whatever it was, and I'm not saying that it's a good or bad movie, it's not about that… I just wouldn't have fit there," Renner said.
Next on Renner's Hellboyless agenda is a Hawkeye-centered streaming series set for 2020, a new take on Spawn, and the animated family film Arctic Dogs. Last month, Renner shared his new single "Heaven Don't Have a Name," which is now available on streaming services.
As for the current fate of the Hellboy franchise, fans recently learned that chances of a sequel to the Harbour-starring reboot are quite low. Harbour himself suggested as much in comments he gave last month to Comicbook.com, saying that he was pleased with Neil Marshall's work but the risk would ultimately not be worth it.