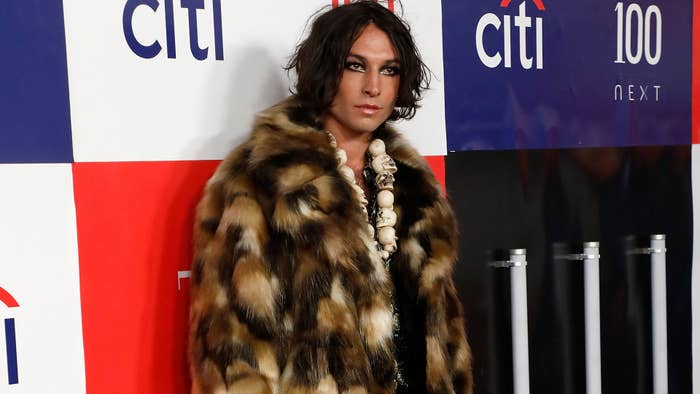 Ezra Miller entered a plea of not guilty on Monday in connection with an alleged liquor-stealing incident in Vermont.
Per a report from regional outlet The Bennington Banner, Miller pleaded not guilty during a virtual court appearance on Monday led by Judge Kerry Ann McDonald-Cady. Miller, whose list of recent controversies is quite extensive, is now barred from speaking with the owner of the residence at the heart of this case. Additionally, Miller is not allowed to enter the home.
As previously reported, Vermont State Police announced in August that Miller had been charged with felony burglary (as well as petit larceny) after allegedly taking "several bottles of alcohol" from the home while it was empty. The incident is alleged to have occurred on May 1 in the Stamford area.
Per the Associated Press, the Flash star is facing a maximum sentence of 26 years behind bars if convicted. When reached for comment by Complex on Monday, Miller's attorney Lisa B. Shelkrot confirmed her client had accepted the aforementioned conditions.
"Ezra Miller this morning pled not guilty to one count of burglary and one count of petit larceny in Vermont Superior Court and accepted the court-imposed conditions of not contacting or entering the home of the inhabitants," Shelkrot told Complex. "Ezra would like to acknowledge the love and support they have received from their family and friends, who continue to be a vital presence in their ongoing mental health."
Via a rep-issued statement to Variety and others in August, Miller—whose aforementioned string of controversies and ensuing movie-saving efforts were recently highlighted by Issa Rae as a "microcosm of Hollywood"—offered an apology to "everyone that I have alarmed and upset with my past behavior." They also said they had started "ongoing treatment" for what they described as "complex mental health issues."
"Having recently gone through a time of intense crisis, I now understand that I am suffering complex mental health issues and have begun ongoing treatment," Miller said at the time. "I want to apologize to everyone that I have alarmed and upset with my past behavior. I am committed to doing the necessary work to get back to a healthy, safe, and productive stage in my life."
The Flash, starring Miller, is currently slated to be released next June after a number of delays. For now, it remains unclear how involved Miller will be in the film's promo.