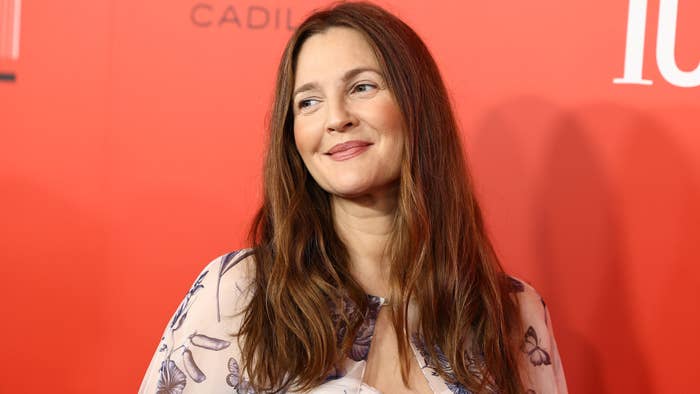 Drew Barrymore is speaking out about the oft-disgusting tactics utilized by tabloid outlets.
In a short video shared to Instagram on Monday, Barrymore responded to the twisting of comments she made about her mother in a recent New York Magazine cover feature. Several outlets, notably, had used these remarks to falsely suggest that Drew had wished her mother, Ildiko Jaid Barrymore, was dead. While anyone who read the full piece from which these comments were pulled would know this was clearly not what Barrymore was conveying, that didn't stop the usual suspects from running with this take.
"You know what? To all you tabloids out there, you have been fucking with my life since I was 13 years old," Barrymore said in a subsequent IG response. "I have never said that I wish my mother was dead. How dare you put those words in my mouth? I have been vulnerable and tried to figure out a very difficult, painful relationship while admitting it is difficult to do while a parent is alive—and that for those of us who have to figure that out in real time 'cannot wait.' As in, they 'cannot wait' for the time, not that the parent is dead. Don't twist my words around or ever say that I wish my mother was dead. I have never said that. I never would. In fact, I go on to say that I wish that I never have to live an existence where I would wish that on someone because that is sick."
See Barrymore's video below. Among those who showed Drew support in the comments were Jennifer Garner, Padma Lakshmi, and more.
For the full New York Magazine feature by E. Alex Jung in its original context, hit this link.
Barrymore, whose daytime talk show has grown into a beloved fixture on the TV landscape, was originally slated to host this year's MTV Movie & TV Awards in May. She ultimately pulled out of this role, however, in solidarity with striking writers.