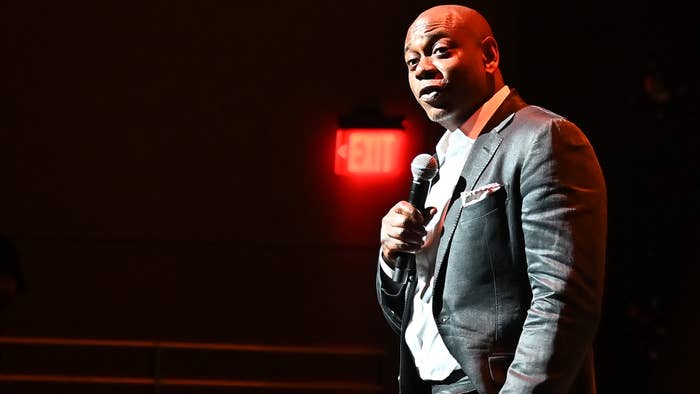 Isaiah Lee, the man charged in connection with attacking Dave Chappelle mid-performance earlier this year, has received a 270-day sentence.
Per a report from Deadline, Lee pleaded no contest and will spend 270 days in county jail in connection with rushing the stage at the Hollywood Bowl in May and attacking the comedian. As previously reported, those around Chappelle were quick to come to his defense, with subsequently shared aerial footage showing Lee being taken away from the scene in an ambulance.
The Los Angeles Police Department (LAPD) later announced Lee's arrest and said that he had at one point "produced what was later discovered to be a replica handgun," which he allegedly pointed at Chappelle. The replica gun in question was also determined to have been outfitted to contain a hidden knife blade. Chappelle was not injured in the attack.
Ultimately, the Los Angeles County District Attorney's Office referred the misdemeanor assault cause to the Los Angeles City Attorney's Office. Complex has reached out to the Los Angeles City Attorney's Office for comment. This story may be updated.
Also in May, the D.A.'s office announced that Lee had bene charged with attempted murder in connection with a separate incident in which he's alleged to have stabbed his roommate. The stabbing, per the D.A.'s office, occurred in December of last year. Attention on the case, in fact, was revived in large part due to the news coverage surrounding the separate Chappelle attack.
"The publicity generated by the attack on Mr. Chappelle helped police solve this crime," George Gascón, the D.A., said at the time.