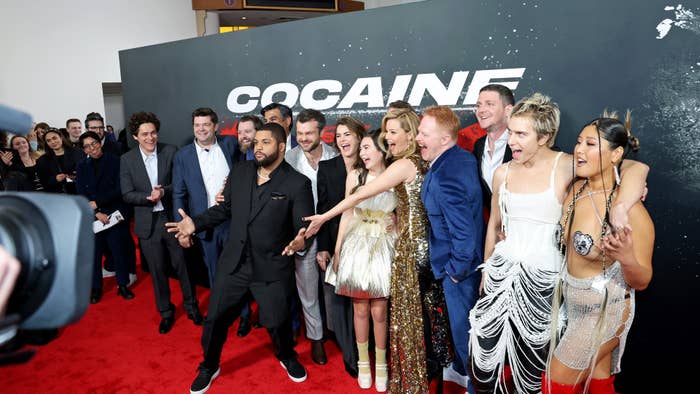 Mercifully, Cocaine Bear is nosing its way into theaters on Friday, complete with the sort of expected magic only an R rating can promise.
The film, as is widely known by those (like me) who have been waiting impatiently for its release since news of its development first popped up back in 2019, is indeed inspired by true events. Directing this latest entry in the long history of coke-centered cinema is Elizabeth Banks, who recently spoke with Varietyalongside a number of the film's stars, resulting in a slew of proposed sequel titles and setups.
For O'Shea Jackson Jr., taking the team to Australia for a film focused on cassowaries, i.e. the "most dangerous bird in the world," is of interest. Jesse Tyler Ferguson, meanwhile, already has a title in mind for his idea. Adderall Alligator, he said, could zero in on a "very efficient" gator.
Other names floated in jest included Cocaine Rats, Cocaine Bear vs. Cocaine Shark, Cocaine Dolphin, and Crystal Meth Puppies. The latter, notably, was proposed byVariety editor Marc Malkin, although Alden Ehrenreich was quick to sprinkle in some decidedly dark surrealism by imagining a toothless dog frantically calling his mother. 
Cocaine Bear also stars Keri Russell, the late Ray Liotta, and more. See it in theaters starting this Friday, then hold out hope that some or all of these jokingly suggested sequel titles are swiftly thrown into development.