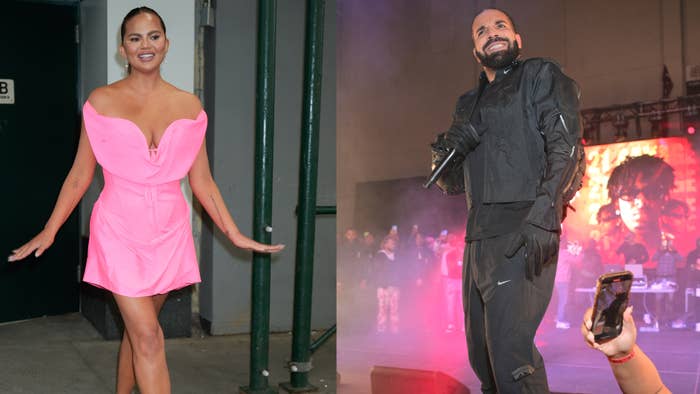 Chrissy Teigen had the distinct privilege of meeting the notorious "flying spermatozoa" backstage at a recent stop on Drake and 21 Savage's It's All a Blur tour.
In a pair of Instagram updates on Tuesday Teigen reflected on the meeting, which took place at a Los Angeles show she attended with husband John Legend.
"[D]rake! I met the flying spermatozoa backstage! much smaller than I imagined but still very impactful," she wrote in the caption of her initial post.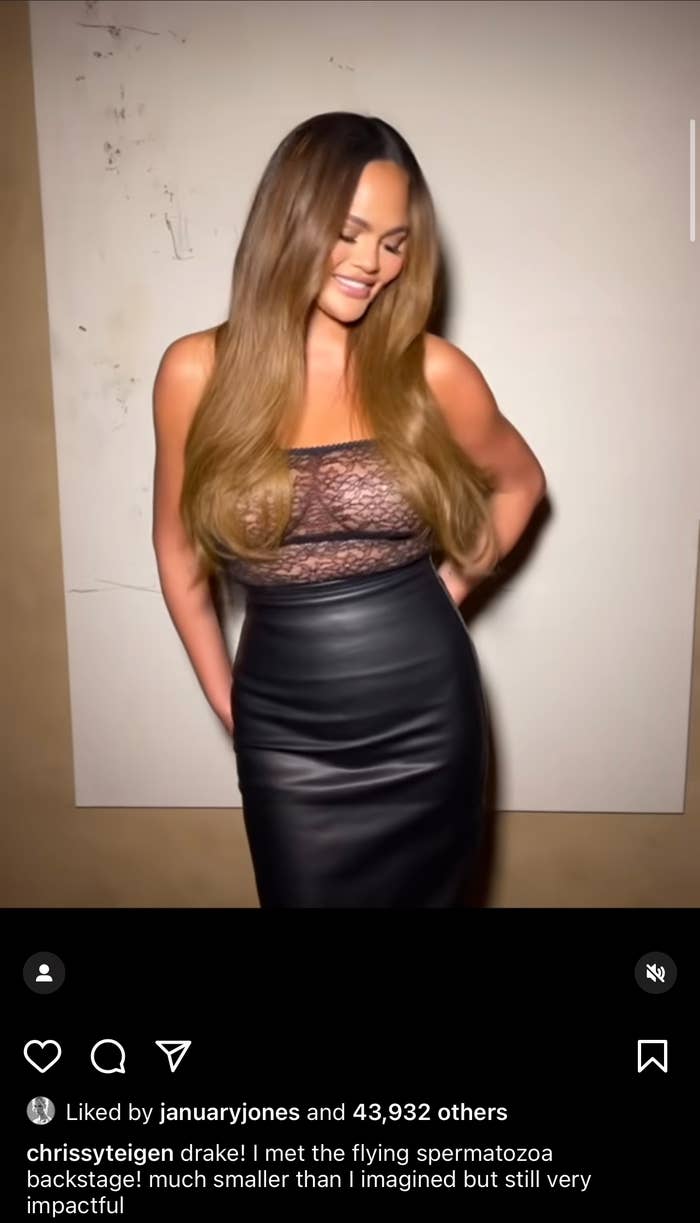 In a follow-up post, Teigen added in a photo alongside Legend, as well as a snap of the airborne sperm in question resting backstage before its big moment.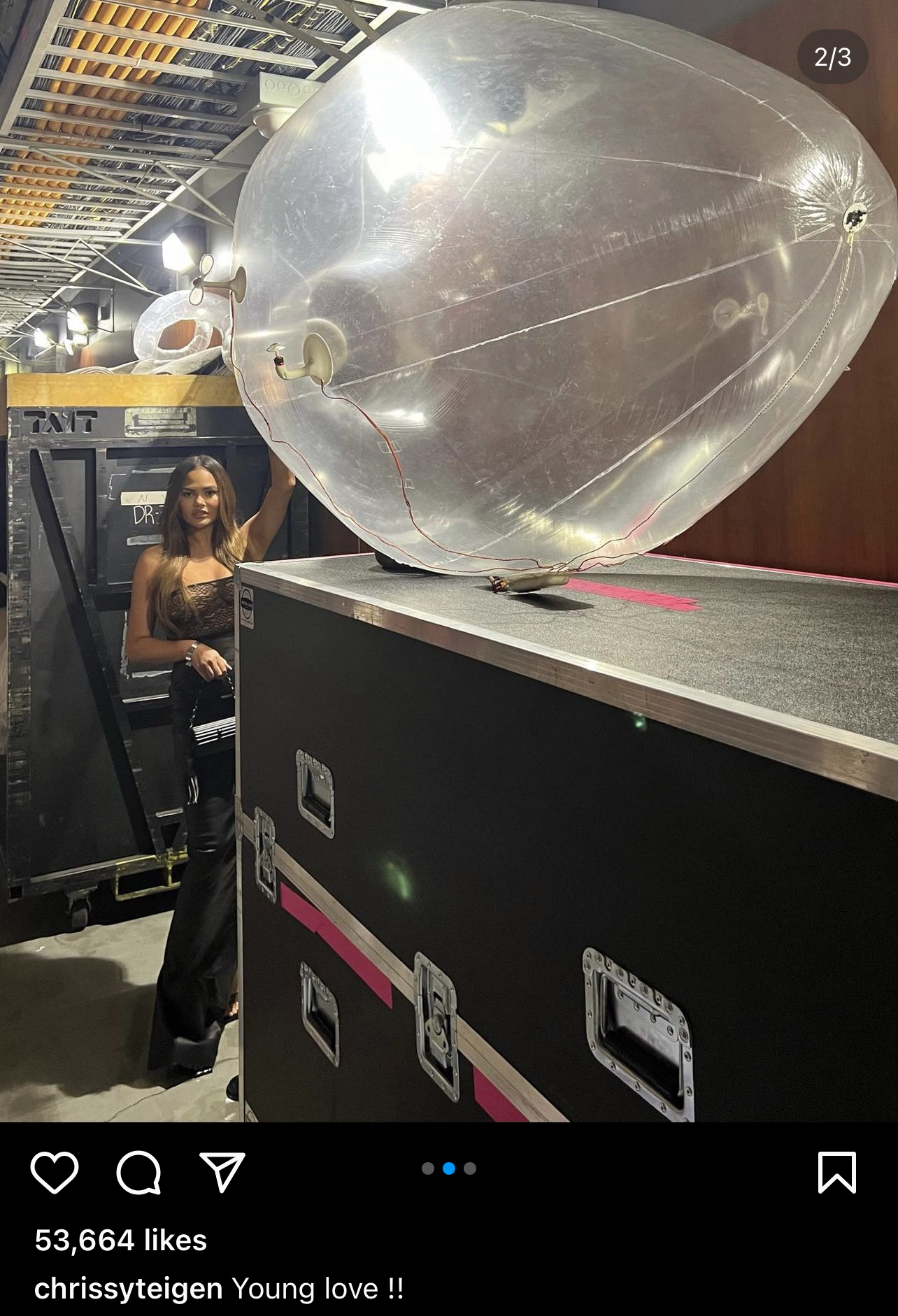 The sperm visuals proved to be an immediate headlines-snatcher when Drake and 21 kicked off their blockbuster tour in July. In the weeks since, attention has largely turned to the plethora of tossed bras and the continued teasing of Drake's new album For All the Dogs.
The album will mark Drake's first new solo album since last year's Honestly, Nevermind. That release was quickly followed by his and 21's Her Loss, a project fans were alerted to in the official video for Honestly, Nevermind single "Jimmy Cooks."
In the run-up to Dogs, Drake took the time to shout out Teezo Touchdown, whose upcoming debut album he considers "some of the best music ever."