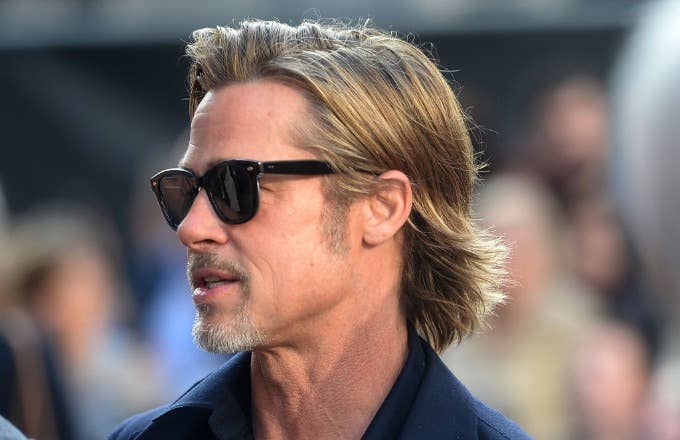 Once Upon a Time in Hollywoodis out, meaning you've hopefully caught the latest entry in Tarantino exhilaration cinema at least once and are still in the throes of discussing its many talking points at great length with everyone around you.
In that spirit, it's a welcomed treat to have another Once-related interview to pore over, this time with star Brad Pitt (who plays storied stuntman Cliff Booth to perfection). As THR and others have noted in their excerpts of the paywalled Sunday Timesinterview, a highlight of this particular interview is Pitt recalling his parents' reaction to the Manson Family murders and how the ensuing cultural shift arguably wasn't matched until the takedown of Harvey Weinstein.
"When my parents described it, it was as the end of this idealized revolution," Pitt said of the 1969 murders. "My parents are still hippies, but it was the loss of this dream. As Quentin describes, you sort of portray this utopia, but there is a mildew around the canvas that brought the darkness of humanity into play and ended a lot of my parents' hopes for how they could infuse that 'love and peace' ideology into the rest of the world. It all sort of crashed and ended so much that some talk of it as a conspiracy. It was the total end of an era—immediately."
Pitt was then asked what he believes has had a similarly massive impact on Hollywood in the decades since the murders, with the start of the upcoming Ad Astra pointing to the Weinstein revelations and the ensuing #MeToo movement. This cultural shift, however, is a positive one.
"Harvey Weinstein. Can I say that?" Pitt said. "It's more that I think we're getting recalibrated, but in a good way. Pitt also praised the now-evolved nature of masculinity among young people, noting that vulnerability is thankfully more accepted.
"I mean a man who owns his own flaws and is aware of them and open about it," he said.
Once Upon a Time in Hollywood, which is definitely worth your time and the price of a ticket or three, is now playing. Over the weekend, the critically lauded film—also starring Leonardo DiCaprio as Rick Dalton and Margot Robbie as Sharon Tate—opened to $41 million.