In a new interview, Brad Pitt opened up about his split from Angelina Jolie and the unfortunate, sensationalized media coverage that followed. Speaking with GQ Style's Michael Paterniti, Pitt also revealed his fondness for the music of Frank Ocean and his decision to "step away" from drinking. For the feature's accompanying photos, Pitt was photographed by Ryan McGinley at three national parks across the U.S.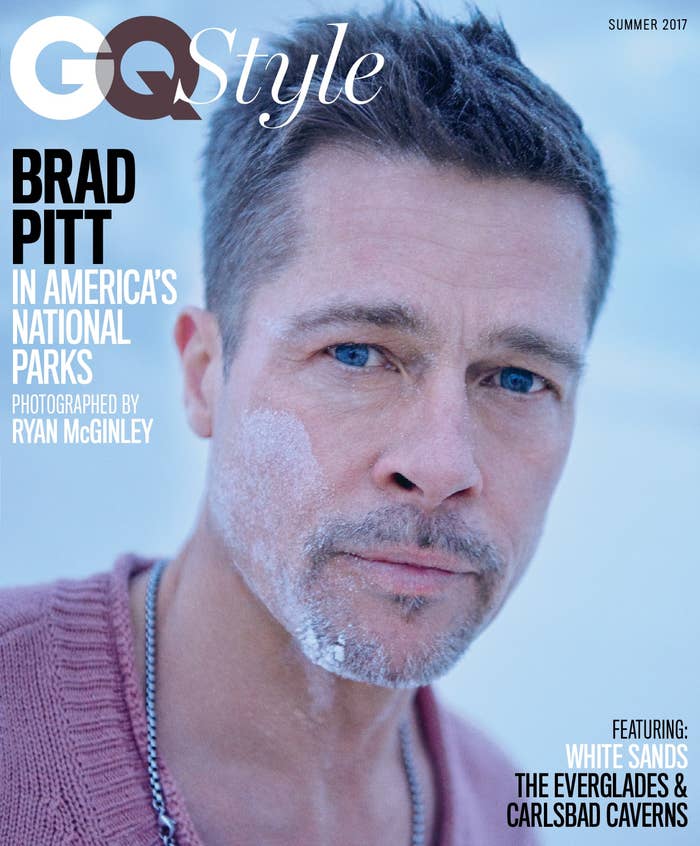 Asked about his previous experiences playing "characters in pain," Pitt said he's "kind of done" doing that. "I think it was more pain tourism," Pitt said. The War Machine star added that he recently got into R&B, noting the music is inspired by "great pain" but is still a celebration. Paterniti then asked Pitt to reveal what he's been listening to recently. "I've been listening to a lot of Frank Ocean," he said. "I find this young man so special. Talk about getting to the raw truth. He's painfully honest. He's very, very special. I can't find a bad one." Pitt also praised Marvin Gaye's Here, My Dear, an album known for its exploration of divorce.
Pitt described the past six months as a "big" instance of feeling absolutely tired of himself. "And this is a big one," he said. "These moments have always been a huge generator for change. And I'm quite grateful for it. But me, personally, I can't remember a day since I got out of college when I wasn't boozing or had a spliff, or something. Something. And you realize that a lot of it is, um—cigarettes, you know, pacifiers. And I'm running from feelings." Though Pitt stopped everything except alcohol when starting a family with Jolie, he said he's "really, really happy" to be done with all of it now. Answering your feelings and evolving are both part of "the human challenge," Pitt said.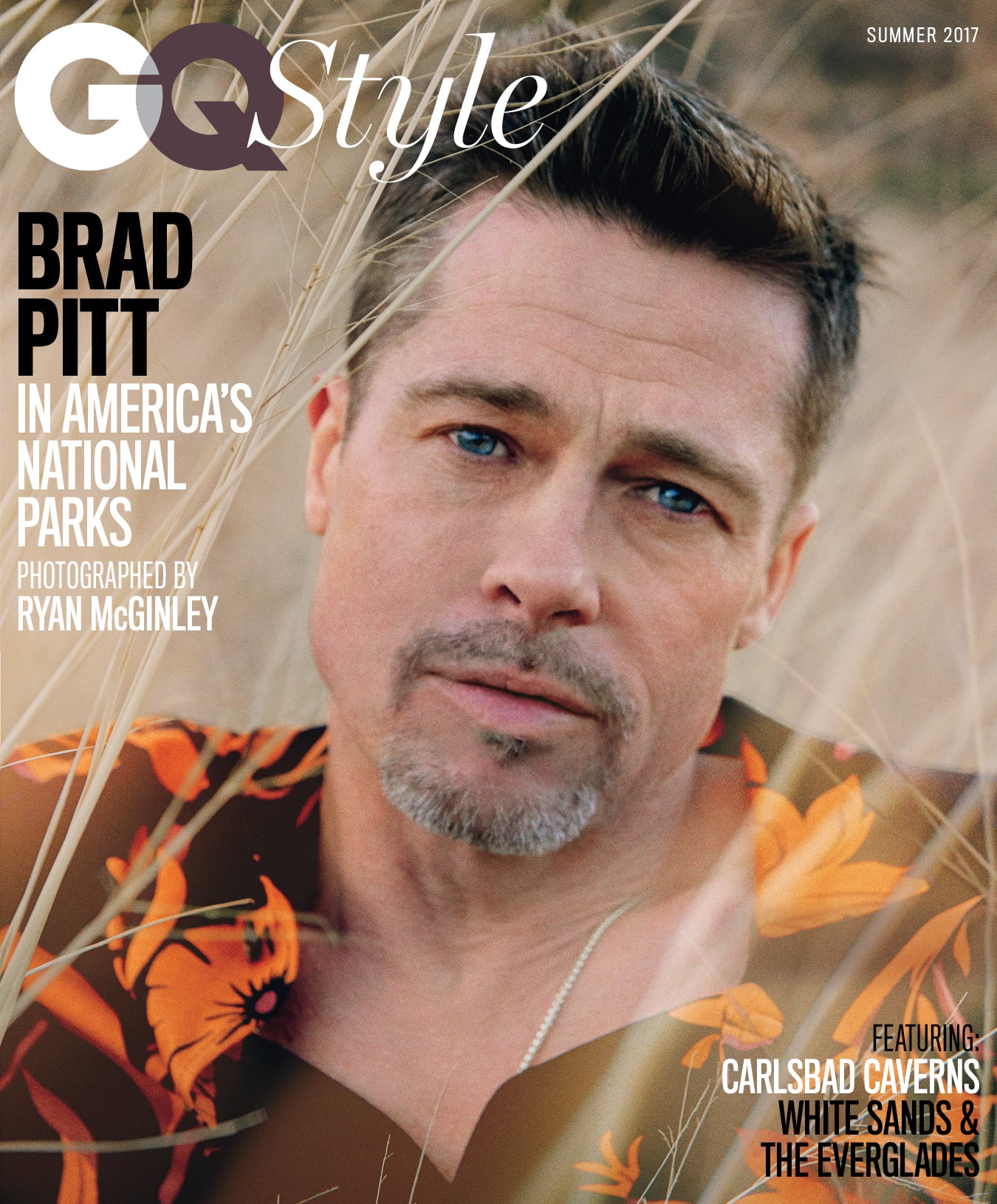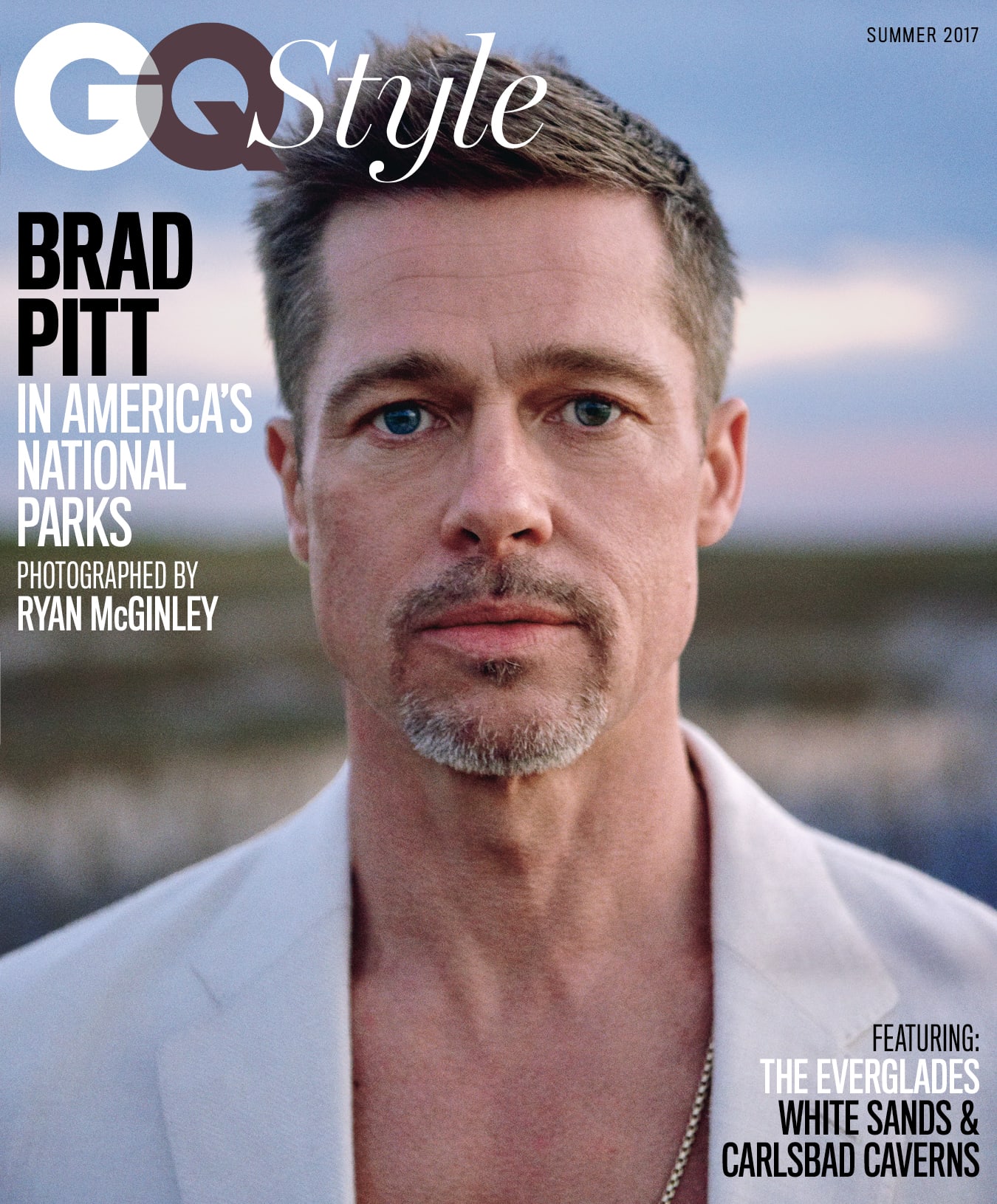 Pitt, who's now drinking a lot of fizzy water and cranberry juice, said the divorce has tuned him into what matters most. "I grew up with a Father-knows-best/war mentality—the father is all-powerful, super strong—instead of really knowing the man and his own self-doubt and struggles," he said. "And it's hit me smack in the face with our divorce: I gotta be more. I gotta be more for them. I have to show them. And I haven't been great at it."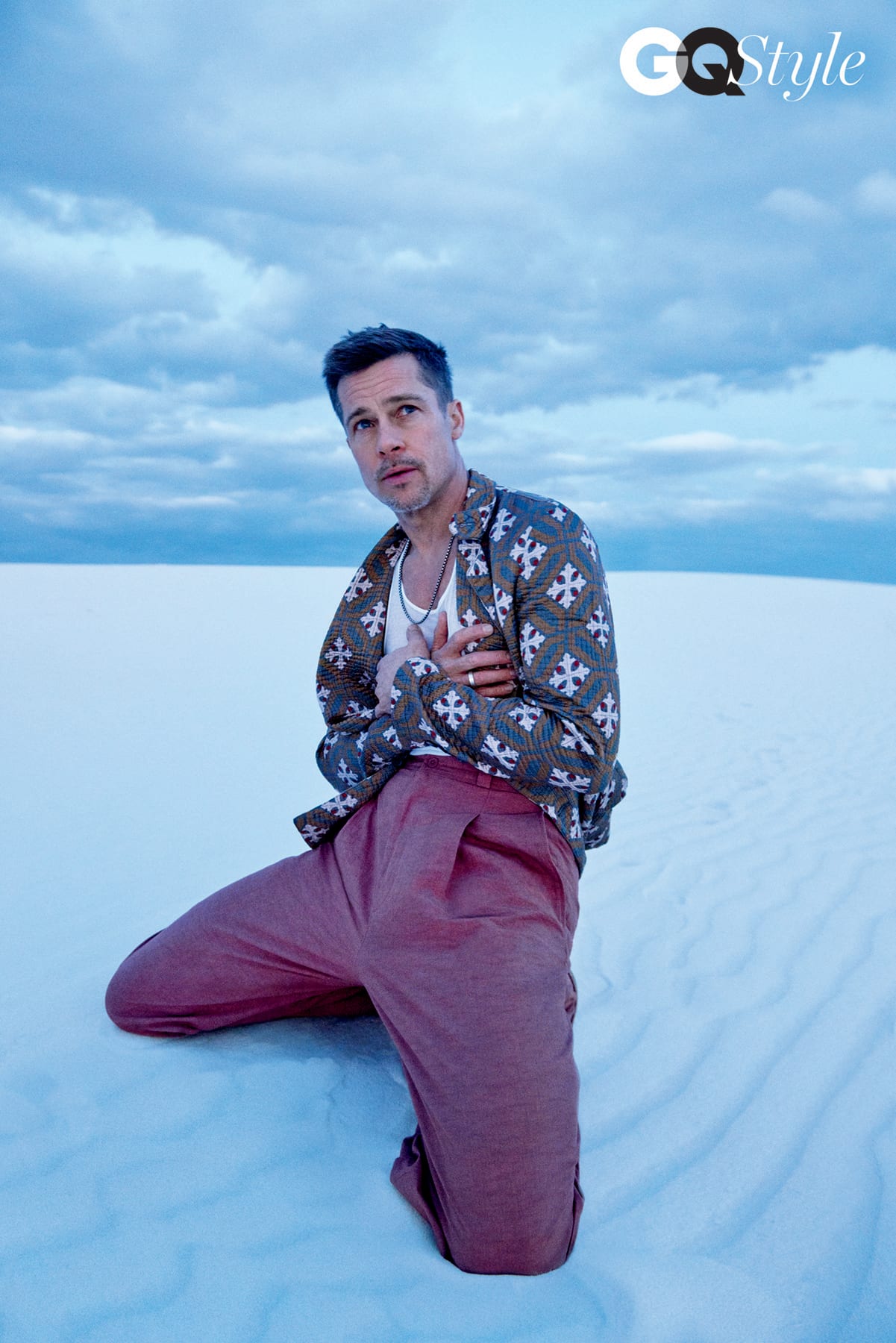 Catch the full interview via GQ Styleright here. Pitt will next be seen in the Netflix original film War Machine, based on Michael Hastings' book The Operators. The film, which also stars Ben Kingsley and Topher Grace, hits the streaming platform May 26.