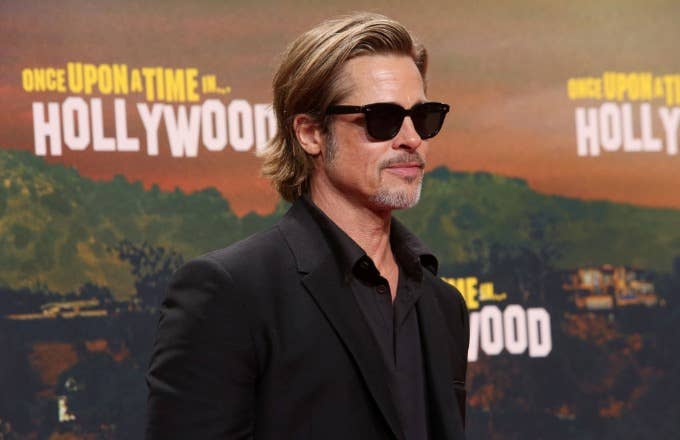 Cliff Booth, certainly one of the greatest of all time Tarantino characters, carries with him a mysterious past that informs many of his relationships and one-off encounters in the excellent Once Upon a Time in Hollywood. Specifically, he's assumed by several characters in the film to have killed his wife.
While the film treats this mystery perfectly, even in the handling of a flashback scene in which the moments prior to the supposed death are excerpted, I guess some people just can't stand not knowing every little detail about such a thing. Even, it seems, if knowing every little detail would serve only to demystify a key element of the movie's unique vibe, not to mention—as has been said—the movie already tells you everything you need to know about this aspect of Cliff's story.
Still, Brad Pitt himself was hit with a question about this in a recent Los Angeles Timespiece. Thankfully, he decided to keep the film's vibe going by not speaking definitively on any aspect of this facet of Cliff's history.
"That, I will never tell," Pitt said when asked directly if Cliff killed his wife. Pitt also said he does know the answer to that question with certainty and used that answer in the development of his performance, though he's wisely not going to let anyone else in on any of that.
Anyway, go see Once Upon a Time in Hollywood again tonight.