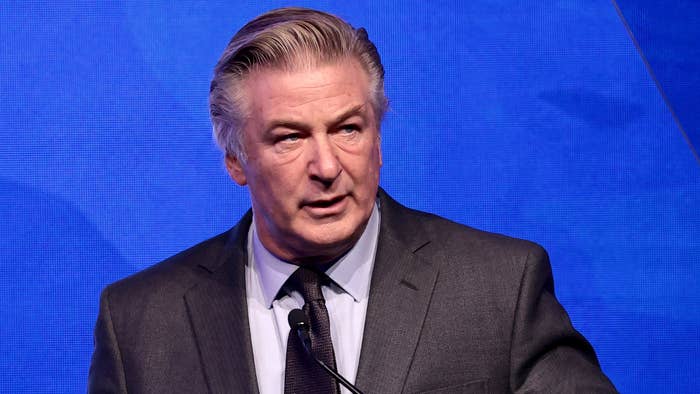 Alec Baldwin's lawyers are arguing that the actor and producer's Rust contract protects him from financial responsibility in the death of cinematographer Halyna Hutchins, who was killed on the film's set last year.
In an arbitration demand this week, per the New York Times, Baldwin's lawyers state their client was told that the gun he was using at the time of Hutchins' fatal shooting did not possess live ammunition. Furthermore, the lawyers note that Baldwin was not the person designated with the task of any firearms-related safety issues.
"This is a rare instance when the system broke down, and someone should be held legally culpable for the tragic consequences," Luke Nikas, a lawyer for Baldwin, said in the newly reported filing. "That person is not Alec Baldwin." According to Nikas, a clause in Baldwin's contract with Rust Movie Productions LLC ensures he has "no financial responsibility" in connection with Hutchins' death.
Elsewhere, the filing reveals Baldwin was slated to be paid $250,000 to both star in Rust and serve as one of its producers. Instead, he is said to have returned $100,000 of that payday, acting as an investor in the film itself. The arbitration demand, broken down in greater detail here, also saw the filing of text messages between Baldwin and the cinematographer's husband Matthew Hutchins.
As previously reported, the husband made an appearance on Today last month during which he criticized Baldwin for not taking "any responsibility." That same month, he was reported to have filed a wrongful death lawsuit against Baldwin and others involved with the Rust production in New Mexico.
The shooting has also spurred additional lawsuits, including one from a set medic over "severe emotional distress."