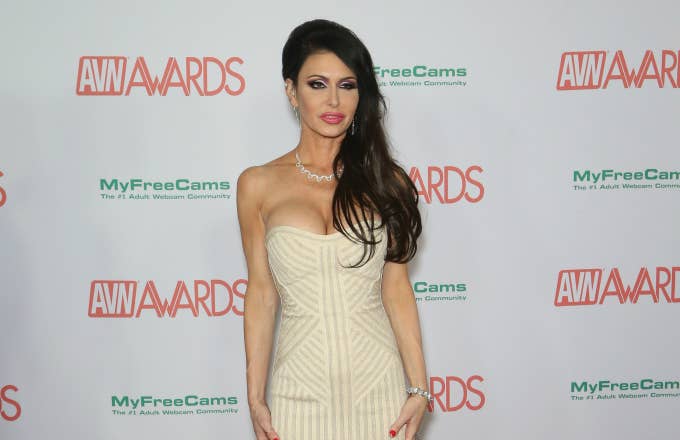 Adult film star Jessica Jaymes has died at the age of 43, TMZ reported Wednesday.
Citing law enforcement sources, the report states that the AVN Hall of Fame inductee was pronounced dead at the scene at her San Fernando Valley home on Tuesday.
Earlier that afternoon, a friend had arrived at the house to check up on Jaymes after not hearing from her "in a while" and found her unconscious. Authorities then received a cardiac arrest call, with the Los Angeles County Coroner's Office now investigating the death. According to a separate report from The Blast, the friend in question was Jaymes' ex-husband. That report also lists the death as having been classified as "natural."
In addition to her extensive adult film catalog, which began in 2002, Jaymes also appeared in the Showtime series Weeds and the VH1 reality series Celebrity Rehab Sober House. Her most recent credits include a trio of productions in 2017, including two helmed by director Miles Long. She was also the co-founder of Spizoo.
Per Jaymes' most recent social media activity, she had recently taken "a little vacation" and apologized to fans for the absence.
Following news of Jessica Jaymes' passing, fans and fellow entertainers shared tributes to the prolific adult film industry star, remembering her as a "sweet" presence: