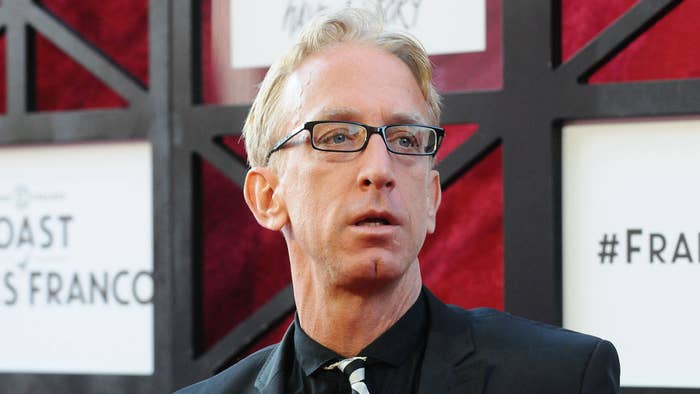 Andy Dick has found himself in hot water again.
The 57-year-old was arrested and charged with being under the influence of alcohol in public and declining to register as a sex offender, TMZ reports. He was apprehended in Lake Elsinore, California on Friday morning after sheriff's deputies were phoned about someone being drunk in public.
Authorities then looked up Dick's records and saw that he hadn't updated his sexual offender registration. He was ordered by a court to register as a sex offender back in November, after he was found guilty of groping an Uber driver in Los Angeles in 2018.
Dick was taken to a detention center and the sheriff's department has launched a probe into the matter. His latest arrest follows an incident from October when he was caught taking power tools from a garage in Santa Barbara, California.

Last May, the comedian was arrested on suspicion of sexual battery when a man said Dick sexually assaulted him. Dick was taken by the police during a livestream while he and others were staying at an RV campground in California's Trabuco Canyon. Someone watching the livestream had called the authorities, who later searched the area and did a welfare check before arresting him. In 2021, he was also arrested for felony domestic battery and felony assault with a deadly weapon.