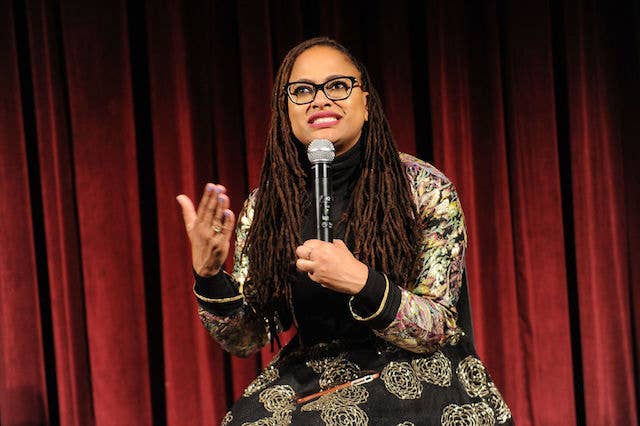 As the adoption of inclusion riders continues to pick up steam in Hollywood, it looks like there's still quite a ways to go in achieving on-set diversity. Variety reports that an annual report from Mount Saint Mary's University revealed women held only 30% of behind the scene positions in primetime TV in the 2016-2017 season. The study was released today along with a paper called "Women in Entertainment Media: The Ongoing Fight for Equality" that looked at 20 years worth of research tackling gender inequality within TV and film.
There are some positions that show more glaring disparities than others, with women only making up 11% of primetime showrunners. For women of color, the figure is even worse, filling only 2% of the showrunner positions in primetime TV last year. Women only made up a quarter of creative television series positions including directors, writers, creators, producers and editors at 26%. On the film side, things were even worse, with that number dropping to a dismal 18% when factoring in 2017's top 100 grossing films. When you look at last year's 250 top films, the majority of them were without women directors (88%), writers (83%), editors (80%) or cinematographers (96%), while producers and executive producers fared a bit better at 45% and 28% respectively. The report highlighted the role that sexual harassment plays as an obstacle for women working in media, with 42% of women saying they've experienced it in some form in the workplace. Additionally, the full report looked at the gender inequality across many workforces within California, revealing just as much imbalance in medical and professional fields, STEM as well as politics. Women make up only 22% of the state legislature, for example.
While the numbers themselves are disappointing but not all that surprising, the most important takeaways from the report lie in the solutions. The paper mentions initiatives such Women's Media Action Coalition, who have created task forces who commit to "lobbying, litigating, continued research, funding projects and assessing tax credits," as well as Ava DuVernay, who hired all female directors for the first two seasons of her OWN show Queen Sugar. The director recently announced she plans to do the same for the show's third season as well.
With more moves like these, there are thankfully at least some steps being made towards real workplace diversity, ensuring that the most overlooked groups, women and people of color, have the same kinds of opportunities and resources as white men.
You can read the full report here.