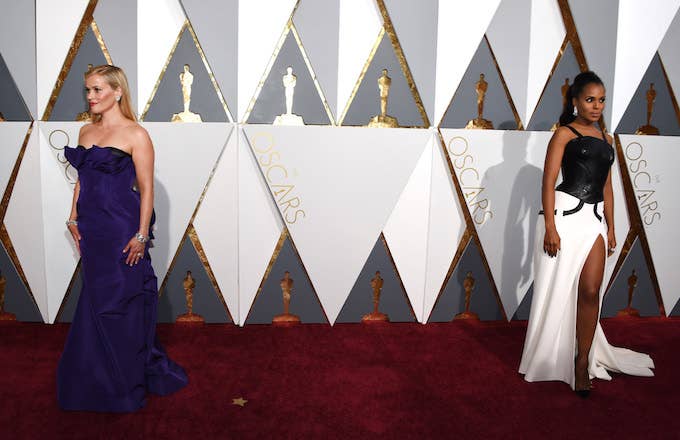 Washington and Witherspoon hope to bring the story to life in a joint partnership between their respective production companies along with ABC Signature Studios. Ng's novel, just published in September 2017, is set in the 1990s and follows two Ohio families who are brought together by their kids. It was a fast best-seller, even showing up as Reese's book club pick the month of its release. (So has this collaboration been in the works since before Little Fires Everywhere was even published?) Author Celeste Ng will also be producing. 
The adaptation is currently being pitched to networks and streaming services, and the interest is reportedly high. 
Apart from her upcoming role in the Ava DuVernay–​directed A Wrinkle in Time, Witherspoon's Hello Sunshine production company has seen recent miniseries success with the Emmy-winning Big Little Lies, which is currently gearing up for its second season, as well as a morning show drama series starring Witherspoon along with Jennifer Aniston that already has a two-season order from Apple. Washington's Simpson Street got an order from ABC for a comedy called Man of the House starring Alyson Hannigan. ABC Signature Studios has seen its own success in shows like SMILF and Marvel's Runaways, and recently got an order from Netflix for the comedy Rev Run.
While Little Fires Everywhere may not have a home or release date just yet, it's likely the offering will be a quality one.