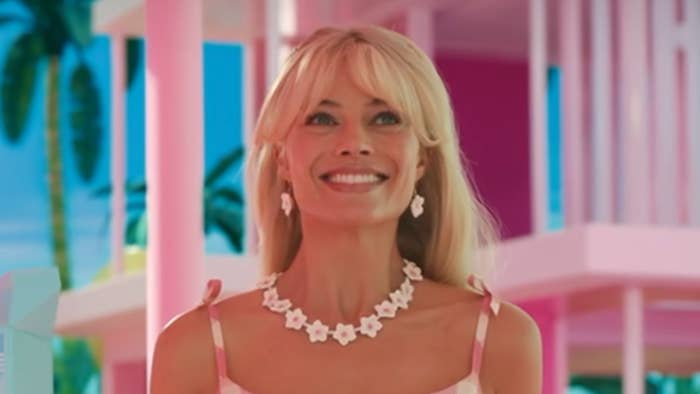 Greta Gerwig's Barbie film has crossed the billion-dollar mark at the box office globally, and it made history in doing so.
According to official estimates from Warner Bros., Barbie has made $1.03 billion at the global box office in less than three weeks. The movie has made Gerwig the first solo woman director with a billion-dollar movie.
According to Paul Dergarabedian, senior media analyst at Comscore, there have only been about 50 films—unadjusted for inflation—that have made $1 billion at the global box office. Dergarabedian also stated that the film starring Margot Robbie and Ryan Gosling crossed the billion-dollar mark because of the $150 million marketing campaign to promote the movie.
"The marketing campaign for 'Barbie' set into motion a chain of events that led to the word 'Barbenheimer' being added to the popular lexicon by virtue of its shared release date with 'Oppenheimer,' and that's when we all knew something very special and unique was going to create a much bigger than expected outcome for the film not only for the opening weekend but for its global run in theaters," he said.
Barbie's box office dominance has been incredible. It hasn't left the No. 1 spot on the domestic market since its release on July 21 and recently made $53 million for the week ending on August 4.
The same goes for several international markets, such as the United Kingdom, Mexico, and Australia, where Barbie has stayed at the top since its release. As of Sunday, Deadline reports, the film grossed an estimated $572 million at the overseas box office.
Barbie's box office success has pushed Mattel, the toy company that owns the Barbie brand, to adapt 14 additional Mattel properties such as a Polly Pocket movie, directed by Lena Dunham and starring Lily Collins, a Hot Wheels film produced by J.J. Abrams, a Rock 'Em Sock 'Em Robots film starring Vin Diesel, the Daniel Kaluuya-led Barney film, and a Major Matt Mason movie starring Tom Hanks.