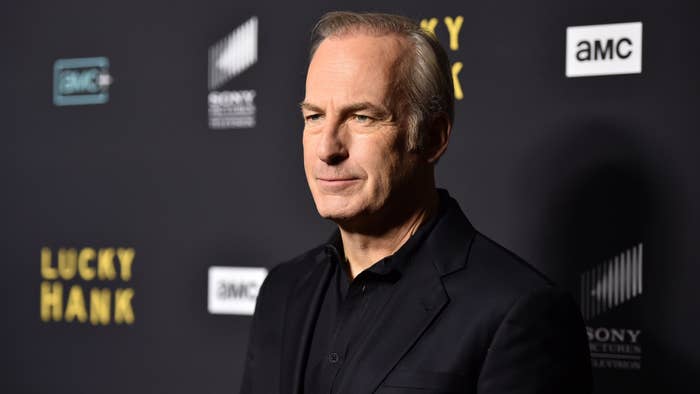 Bob Odenkirk has reflected back on the 2021 heart attack he experienced while on the set of Better Call Saul, and said it ultimately changed his life for the better.
The 60-year-old actor sat down for an interview with People where he discussed his new film Lucky Hank, as well as the series finale of the Emmy award-winning Breaking Bad spin-off series. Despite being happy to be back at work, Odenkirk admitted the heart attack he experienced on Better Call Saul's set forced him to slow things down.
"Big life changes are happening," Odenkirk said. "I'm trying to be more present and to make some space in my life because when you race from one thing to the next you deprive yourself of the fun of the experience."
He continued by saying that one good thing to come out of the attack, which caused Odenkirk to be briefly hospitalized in July 2021, was that he saw how many people cared for him and his well-being.
"I'm still coming to terms with it," Odenkirk said. "Also, I'm still flabbergasted by how many people had such goodwill towards me and wanted me to be OK. I don't know quite what to chalk it up to — Saul isn't a particularly good person! But it was extremely touching. And I can only be appreciative of it and try to make something good come from it."
Bob Odenkirk had previously spoken about the attack in a behind-the-scenes clip available on the Better Call Saul Season 6 Blu-ray.
"It was a scary day for everybody there," he said at the time. "I've heard the stories. I mean, I really went down. I really turned gray. It really seemed over. They would have just stopped the show if I wasn't capable of doing it. They wouldn't have tried to go on, which makes me feel bad. If that had happened, I would have liked if they got some actor to play him just to tell the story that they'd written."
While Odenkirk conceded that this "wouldn't have been great," he also pointed out it would have been "better than nothing."
Odenkirk had previously credited getting fit for his well-received action film Nobody with helping him survive the attack.