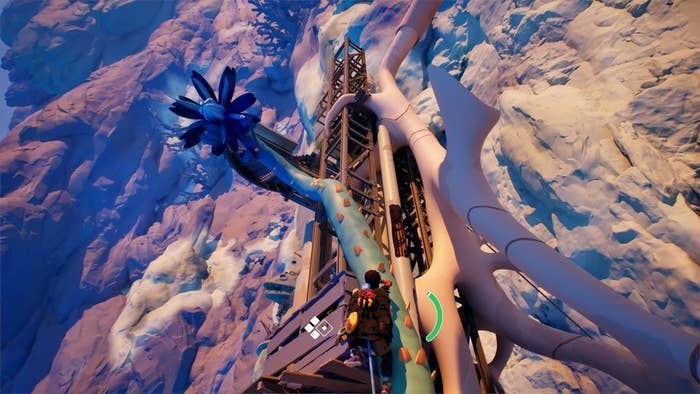 Over the years, Montreal has established itself as one of the most active Canadian cities in video game development.
Microsoft shined a light on three different Montreal-based studios at this year's Xbox Games Showcase.
Jusant
Made by Don't Nod, the same creators of Life is Strange, Vampyr, and Tell Me Why, Jusant is an action-puzzle game that focuses on climbing and traversal. The levels will vary in aesthetics as the character will have to find different ways to make it to his destination. The game will launch this fall on Xbox Series X and S.
South of Midnight
Compulsion Games' latest effort South of Midnight takes you to the Deep South where you'll play as Hazel and uncover secrets of Southern folklore. The gameplay will allow you to use magic to both heal and fight creates in this fantastical take on Southern America. The developers revealed in an interview with the developers that they focused on art direction and music to amplify how real the setting would feel. The game currently doesn't have a release date. It'll be available to play on Xbox One, Xbox Series X and S, and PC.
33 Immortals
People who love gaming with multiple friends will have something to cheer for in 33 Immortals. You'll be able to team up with 32 other players in a co-op roguelike that takes you on a massive journey to fight waves of monsters and bosses. Think Hades but with less Greek mythology and much, much more firepower. Thunder Lotus Games is behind the game's creation and will launch in Early Access in 2024. It'll be available on PC and Xbox Series X and S.
It's worth noting that all the games listed above will be available on Xbox Game Pass so if you're signed up, you'll have access to them at no extra cost.
Other major announcements at Xbox Games Showcase 2023 include Bethesda's Starfield and Ubisoft's Star Wars: Outlaws.