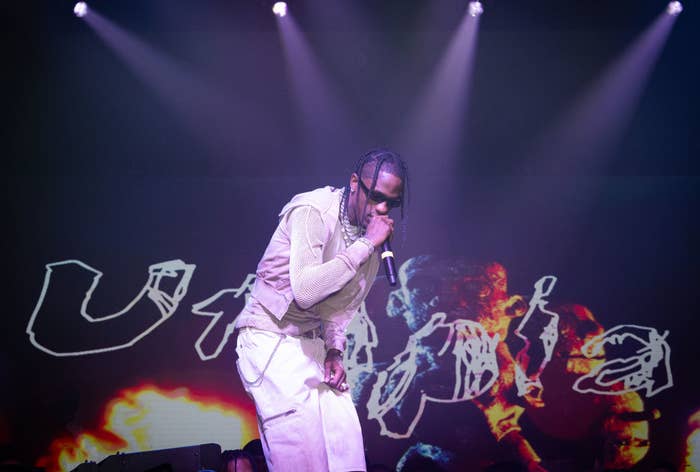 Aggro Dr1ft, the new movie from Spring Breakers director Harmony Korine starring Travis Scott, will premiere at TIFF 2023.
According to the TIFF Twitter account, it will be the first time the movie is shown in North America.
"In this sensuous experimental film, spellbinding infrared photography conjures a hallucinatory portrait of a haunted assassin," the tweet says of the movie.
The movie will be part of the film festival's Midnight Madness lineup, which also includes films like Boy Kills World starring IT's Bill Skarsgård and Hell of a Summer with Stranger Things star Finn Wolfhard.
It's still unclear when, exactly, the film will premiere, but it'll land somewhere between September 7-17.
Travis Scott is in the midst of promoting his latest album Utopia. While his show at the Pyramids of Giza may have fallen through, the Houston rapper will change gears and perform in Rome instead.