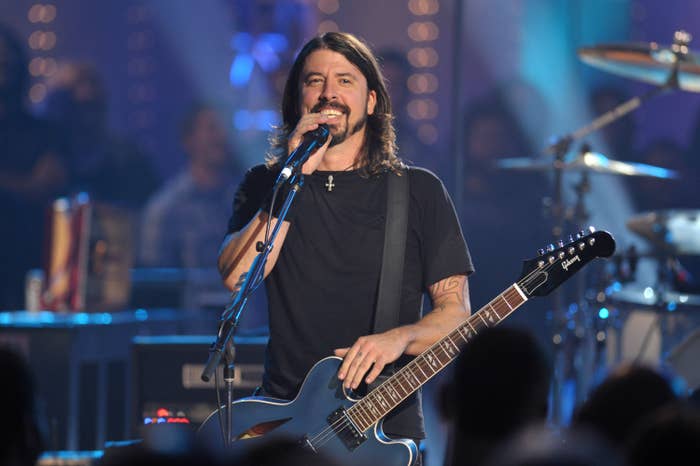 In a commercial break during the third quarter of the Super Bowl, Dave Grohl appeared in a Crown Royal ad to pay homage to Canada and its contributions to the modern world.
In the ad, Grohl lists a myriad of Canadian innovations like peanut butter, the paint roller, and poutine among many others, while also thanking Canada for its long list of music and comedic legends like Joni Mitchell, Oscar Peterson, Eugene Levy, and Seth Rogen.
Though there are many things to be grateful to Canada for, Canadians, much to their chagrin, are still barred from seeing a large number of Super Bowl ads live during the game, so clearly there's some stuff to work on.
Before airing the ad, Crown Royal had issued a pair of teasers where Grohl listed the same things in the actual ad, but didn't explain what made them related.
The second teaser showed Grohl saying "thank you" in a number of ways.
The official Instagram account of late jazz pianist Oscar Peterson thanked Grohl for the shout out.
The Foo Fighters are set to make their live return following the passing of drummer Taylor Hawkins and subsequent tribute shows. They're one of the headliners at this year's Bonnaroo.