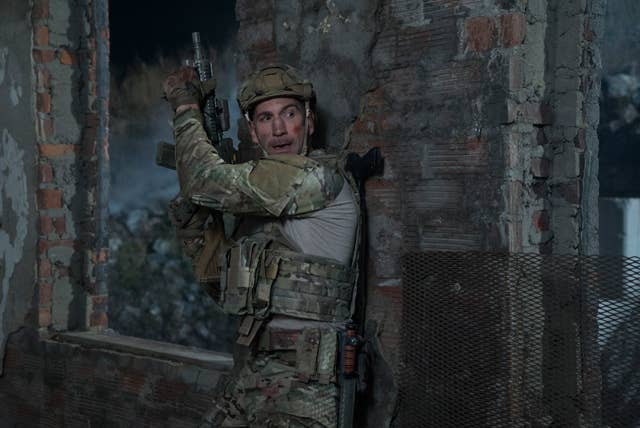 After announcing that The Punisher was given a second season as an early Christmas gift, all has been relatively quiet on the Punisher front. That is, until Esquire dropped its massive feature on Punisher star Jon Bernthal in which he keeps it a buck in regards to the alt-right.
The topic came up in regards to the fact that many cops and soldiers adore what The Punisher stands for, to the point they were rocking Punisher's skull logo on military gear worn by soldiers in Iraq. When this fact was brought up to Bernthal, he said that he felt "honored to play a guy who people putting their life on the line identify with."
Soldiers aren't the only ones rocking the skull logo on their gear, though; Bernthal was told that the Charlottesville protestors apparently wore the logo on their shoulders. Bernthal's response was simple: "Fuck them."
Bernthal also spoke out about being conflicted with Frank Castle, a role that might end up being one of his defining performances as an actor. Given that The Punisher is linked to gun violence (much of it warranted, and all of it against "bad guys"), you can understand why that'd eat at Bernthal, who is a gun owner. "I have a gun in my house to keep my family safe," Bernthal admitted. "I'm trained in that gun's use. I know how to keep it away from my kids, and I know how to use it if I need to."
With the issues surrounding the deadly shootings in Las Vegas delaying the release of The Punisher, Bernthal opened up about the issues with gun control in the country. "Should there be a way that a guy with mental issues like the asshole in Texas can't get guns? Absolutely. We have to have a dialogue, and that's not happening."
You can read the full interview with Bernthal over on Esquire.