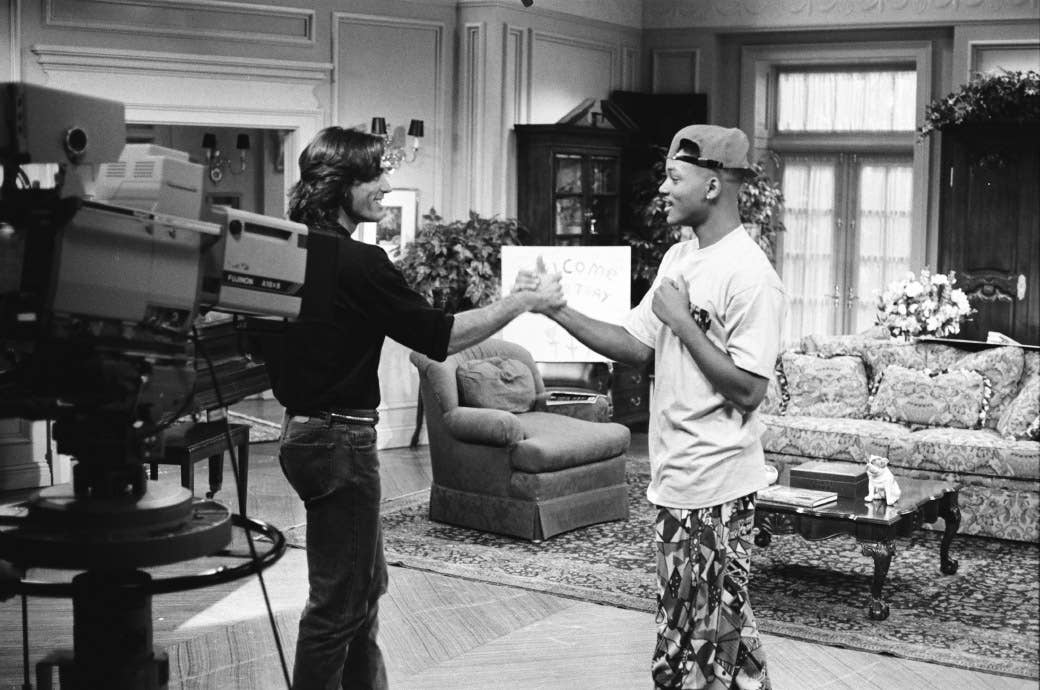 When you think about legendary sitcom The Fresh Prince of Bel Air, a lot of things come to mind: Will Smith truly moving on from the world of music and becoming the accomplished actor he is today, the Carlton dance, Will and Jazz's handshake. You might even recognize that the project might not have happened without Quincy Jones on the production side. It dealt with the trials and tribulations of an inner-city kid being thrust into a very rich suburb and learning not only how to stay grounded, but how to evolve into a man. Stars Alfonso Ribeiro (Carlton) and Tatyana Ali (Ashley) both won NAACP Image Awards, and the six-season show, which is both the pinnacle of '90s fashion and an example of the fun, goofier side of hip-hop, has stood the test of time. One thing that's rarely brought up though is who the hell even created this thing? The answer might surprise you.
Andy Borowitz might be better known for being "America's satire king," whether it's via his Borowitz Report (which was one of the longest-running features on Newsweek's site that also ran in the Los Angeles Times and The Philadelphia Inquirer) or for his coverage of the 2004 Democratic National Convention alongside Lewis Black for The Daily Show. He's been a stand-up comedian, written numerous articles for The New Yorker (which bought The Borowitz Report in 2012), and was commissioned by the Library of America to pen The 50 Funniest American Writers, released in 2011. He even had some prior sitcom writing work, contributing stories for early 1980s shows like Square Pegs and The Facts of Life.
With Fresh Prince turning 25, we caught up with Borowitz (who also won an NAACP Image Award) to talk about how he ended up creating The Fresh Prince of Bel Air (with former wife Susan Borowitz)​, what it was like meeting Will Smith for the first time, and if he can still spit the theme song by heart.
What is the origin story of Fresh Prince? Did you expect it to become as big as it did? 
In 1990, DJ Jazzy Jeff and the Fresh Prince were kind of on the hip-hop scrap heap. Will's hits, like "Parents Just Don't Understand," were a few years behind him, and the record industry considered him old news, with newer and edgier acts like 2 Live Crew grabbing the spotlight. Will was also massively in debt to the IRS, one of the occupational hazards of being having a hit record when you're a teenager and spending all your money on crap. So, given the mess he was in, he observed a longstanding showbiz tradition of people whose careers were in trouble: he agreed to do a sitcom. The same year, fading movie star Burt Reynolds did the same thing—his show, Evening Shade, was scheduled directly opposite Fresh Prince.
So how did you become the guy to make the show? How did the ball get rolling?
I was in an overall deal to write and produce sitcoms for NBC. Brandon Tartikoff, the chairman of NBC at the time, approached me about writing the pilot. I remember him asking me, "Have you heard of Fresh Prince?" I told him that I had.
I asked to see some tape of Will, but he had never acted before, so they showed me the video of "Parents Just Don't Understand." It was a great video, so I was like, why not?
Quincy Jones was one of the executive producers of the show. A lot of the fish-out-of-water stuff came from imagining Will living in a family like Quincy's in Bel-Air. I remember Quincy quoting one of his daughters' phone messages from camp: "Dad, the water here sucks—please FedEx Evian." From stories like that, the character of Hilary was born. Some trivia for Fresh Prince superfans: the character of Carlton was named after my college friend Carlton Cuse, who went on to produce Lost.
The show came together very quickly though, in a matter of weeks—nothing like the customary development hell—and was the highest testing pilot at NBC that fall. The audience loved Will right from the start. So there was some reason to expect the show would be successful, and it turned out to be the highest rated new show that season. But I could never have predicted the magnitude and longevity of its success—that it would be popular around the world and that it would still be so big 25 years later. You can't predict a hit like that, and it's due to the incredible charisma of Will Smith and the rest of that amazing cast.
Tell us about the first time you met Will Smith. 
I met Will at Quincy's house. A lot of executives were milling about, schmoozing with each other, and Will kind of drifted away, sat down at Quincy's piano, and, largely unnoticed, played a few bars of Beethoven. I thought, "Hmm, we've got to find a way to use that." It became the last shot of the pilot.
What made him perfect to play the Fresh Prince?
The fictional Will Smith of the TV show was written to be as much like the real Will as possible, for the simple reason that at that point in his career Will was not a trained actor, so our best bet was to let him be himself. It worked wonderfully. When the cameras weren't rolling, Will was hilarious, so it was just a matter of capturing that on screen.
Do you two still kick it today?
I don't see Will very often, but whenever I do he is a joy to spend time with. For someone who became such a huge star it's remarkable what a cool and nice person he still is.
After 25 years, what do you remember most about Fresh Prince? 
I have so many happy memories of that show that it's hard to single out just a few. The running gag of Jazzy Jeff getting thrown out of the house is something that I cherish for some reason. Every time we did that gag we had to match Jazz's shirt to the endlessly re-used shot of him getting tossed out. It got to the point that the studio audience started recognizing that shirt when Jazz would come onstage and there was an audible murmur as the fans realized it meant that being thrown out of the house was in Jazz's near future.
What are your favorite episodes? Do you have a favorite character?
One of my favorite episodes involved Will betting Carlton that he couldn't last two days in Compton. Carlton ultimately does extremely well, adopts a very convincing gangsta persona, and gets his new crew in Compton to invest in mutual funds. It was a very funny episode and it had some cool things to say about the characters' identity, without getting all preachy. I don't really have a favorite character, but I think it says a lot about the cast that even with Will on the same stage they all managed to shine. Carlton and Hillary particularly had so many star moments—Karyn [Parsons] and Alfonso are just wonderful performers.
The show won an NAACP Image Award—what do you think made the show revolutionary, and did you realize at the time that you and the show were breaking the mold?
The night the show won the NAACP award was really the proudest night of my career in TV. The outpouring of love and respect from the African American audience was incredibly meaningful. As for "breaking the mold," in network TV change is usually pretty incremental because the executives are so afraid of it. People look at Fresh Prince now and it's so much a part of the mainstream, but in 1990 doing a show starring a rapper was considered enormous. To put things in context: the show we replaced at 8:00 on Monday night for NBC was ALF.
"Is there anyone who doesn't know all the words to the song? In fact, is there a hip-hop song known by more people around the world?"
—Andy Borowitz

You and Will Smith had different upbringings, how did that affect the way you wrote the show? Did any of your life slip into the show?
Different upbringings, but there was a lot of overlap in our sensibilities. We were both obsessed by some of the same pop culture. The Brady Bunch was one of those pivotal shows of my childhood, and Will name-checks "Brady Bunch trousers" in "Parents Just Don't Understand." Will and I both had a very silly sense of humor and that made it incredibly fun for me to write for him.
Do you know all the words to the theme song? Why do you think the theme song has become so iconic?
Is there anyone who doesn't know all the words to the song? In fact, is there a hip-hop song known by more people around the world?  I even know the words from the obscure longer version of it, which has a couple of extra verses. It's definitely the most iconic thing about the show, and I will leave it to someone else to write a doctoral dissertation explaining why. It's a cultural touchstone akin to the Brady Bunch theme, and I am unironically very honored by that.
Speaking of the theme song, are you a hip-hop fan?
Before I met Will, my knowledge of hip-hop was pretty much limited to Run-DMC's version of "Walk This Way." By the end of the first season of Fresh Prince, I had worked with every early '90s rapper from Queen Latifah to Heavy D. It was incredibly fun, and I became a hip-hop fan, which I still am.
What do you listen to now?
I listen to a lot of people, but some of my all-time favorites are Kanye, Eminem, 50 Cent, Beastie Boys and Tribe Called Quest. And there's an old song called "Summertime" that I really like…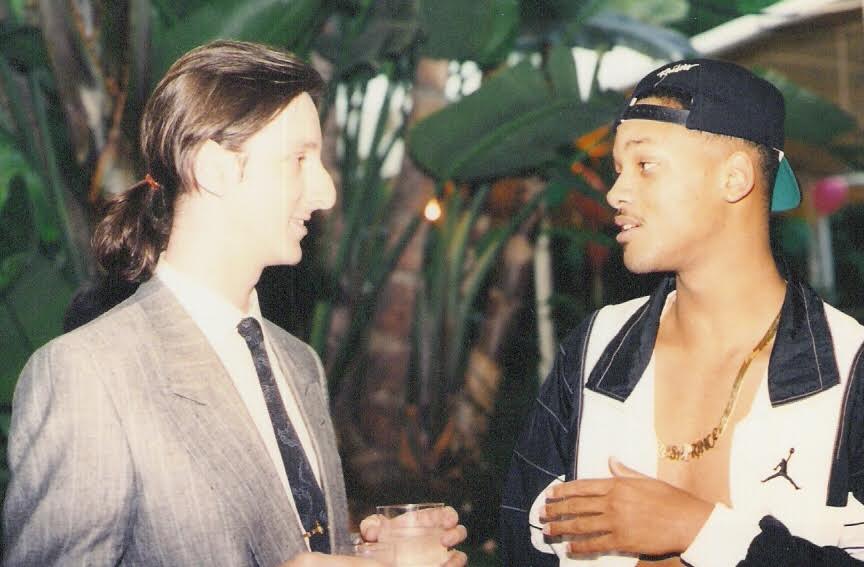 Post Fresh Prince, do you think your time spent on the show has changed your writing today? 
What I'm doing these days at The New Yorker is really more like a throwback to what I was doing long before Fresh Prince, when I was writing for the Lampoon in college.
So then, are your coworkers fans of the show?
Yes, a lot of coworkers are fans. It always makes me happy when I hear that it was an important part of people's childhoods and that it's still meaningful to them.
It was recently announced that there's a Fresh Prince reboot in development. What are your thoughts about that? How would you envision a 2015 Fresh Prince? 
It's not a reboot exactly—from what I understand, Will is producing a fish-out-of-water comedy that's described as being in the same vein as Fresh Prince. I would rather not envision a 2015 Fresh Prince. The 1990 one is still going strong. Although I do get a lot of complaints that it's not on Netflix yet. What's the hold-up, Netflix?