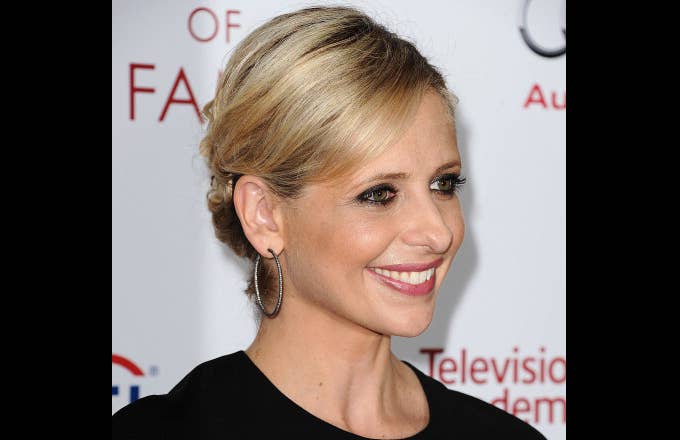 It's official—an OG is returning to the twisted world of rich, sexual deviants. Sarah Michelle Gellar just confirmed that she is reprising her role as Kathryn Merteuil from 1999's twisted teen drama, Cruel Intentions. According to the Hollywood Reporter, she is set to appear in NBC's pilot of the same name. The actress made the announcement by posting a throwback pic with Roger Kumble and Neal H. Moritz, two of the film's original producers, along with one taken on the eve of production for the new series. 
"That's right, 'Everybody loves me, and I intend to keep it that way,' #kathrynmerteuil is back!!! I am happy to say that I will be joining them (and @nbctv) on the new#Crueltv," she wrote on Instagram. 
The show takes place 15 years following the events in the movie. After learning of his dad's legacy in a secret journal, Casey, the son of the late Sebastian Valmont (played by Ryan Phillippe in the film) and Annette Hargrove (played by Reese Witherspoon in the film, finds himself in a world of money, sex, power and corruption. Kathryn Merteuil (played by Gellar) will fight for control of Valmont International as well as his soul.
No word yet on how extensive her role will be in the series.