Joe Goldberg's bullshit has run its course. 
How much longer could we go on watching a relatively average white man get away with literal murder? Not long. But the popular Netflix series You has already gone on for four seasons and even survived a cancelation on Lifetime after Season 1 before making its way to the streaming service.
The show is about a dangerously obsessive young man who goes to extreme measures to insert himself into the lives of the women he is transfixed by. You sent the wrong message about love from the start, but viewers were more than glad to buckle in for the ride. While watching the advanced screeners for the new season of the show, I found myself ready for the story to end. The first batch of the fourth season dropped on Feb. 8, and the second half won't arrive until March so I won't spoil the finale. While there isn't any clarity about the show's future as of yet, they should really call it quits now. 
For four seasons, Joe Goldberg (Penn Badgley) has traveled from coast to coast, and now across the Atlantic, terrorizing women and those in their proximity all in the name of a sick, twisted obsession he believes qualifies as love. But his pursuits have nothing to do with love; it's all just a maniacal fixation. In Season 3, we see him living in the suburbs with his wife Love Quinn (Victoria Pedretti), and their child. We start the season off thinking he has finally done away with his killer past after he has found someone he can live his truth with (Love is a fellow killer), but it is only a matter of time before he is staring out the window fascinated by their next-door neighbor and then falling in love with a librarian named Marianne. For him, even Love's deranged love was not enough. He wanted more.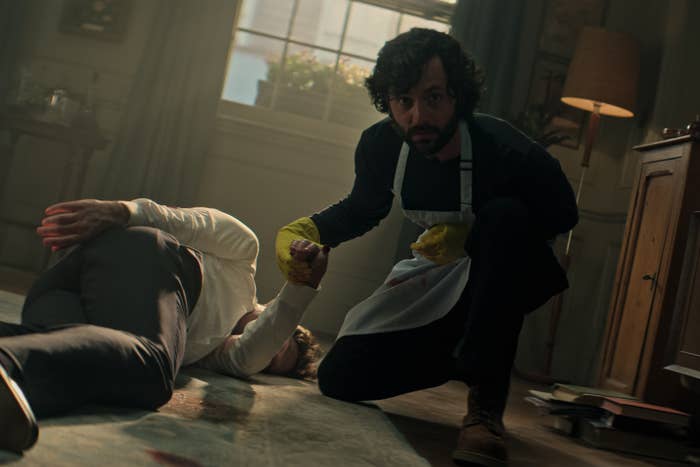 Since day one, Badgley has had the wisdom to adamantly separate himself from his character in interviews and on social media, and call out viewers who romanticized Joe for his charm, good looks, and deep devotion to whichever woman he was infatuated with at the time—even when the results were deadly.
Badgley spoke about his hesitation to play the character with Entertainment Weekly before Season 1 premiered in 2018. "I didn't want to do it—it was too much. I was conflicted with the nature of the role. If this is a love story, what is it saying? It's not an average show; it's a social experiment," he told the outlet, saying the creators helped him understand Joe's humanity. "I knew that I would be conflicted about the role from day one till the last day, and that is why they thought I would be good for it. It's that I'm not psyched to play somebody of this nature."
Joe Goldberg is a stalker and serial killer, but the way that the show is written makes you empathize with him and even root for him at certain moments. Perhaps it's his soft demeanor or the glimpses of his rough childhood that make fans forgiving of his dark side. But having a dark past doesn't excuse his adult actions and the pain he inflicts on others in the name of "love" and "protection." Season 4 finds Joe taking on a new persona in London as a college professor named Jonathan Moore, who wins the trust of several women he crosses paths with. He was in Europe to find Marienne (Tati Gabrielle), his obsession from Season 3 who thought moving overseas would keep him away. But boy, was she wrong. Gabrielle, who is the only actor aside from Badgley returning from Season 3, agrees that even Joe's tragic past shouldn't move viewers.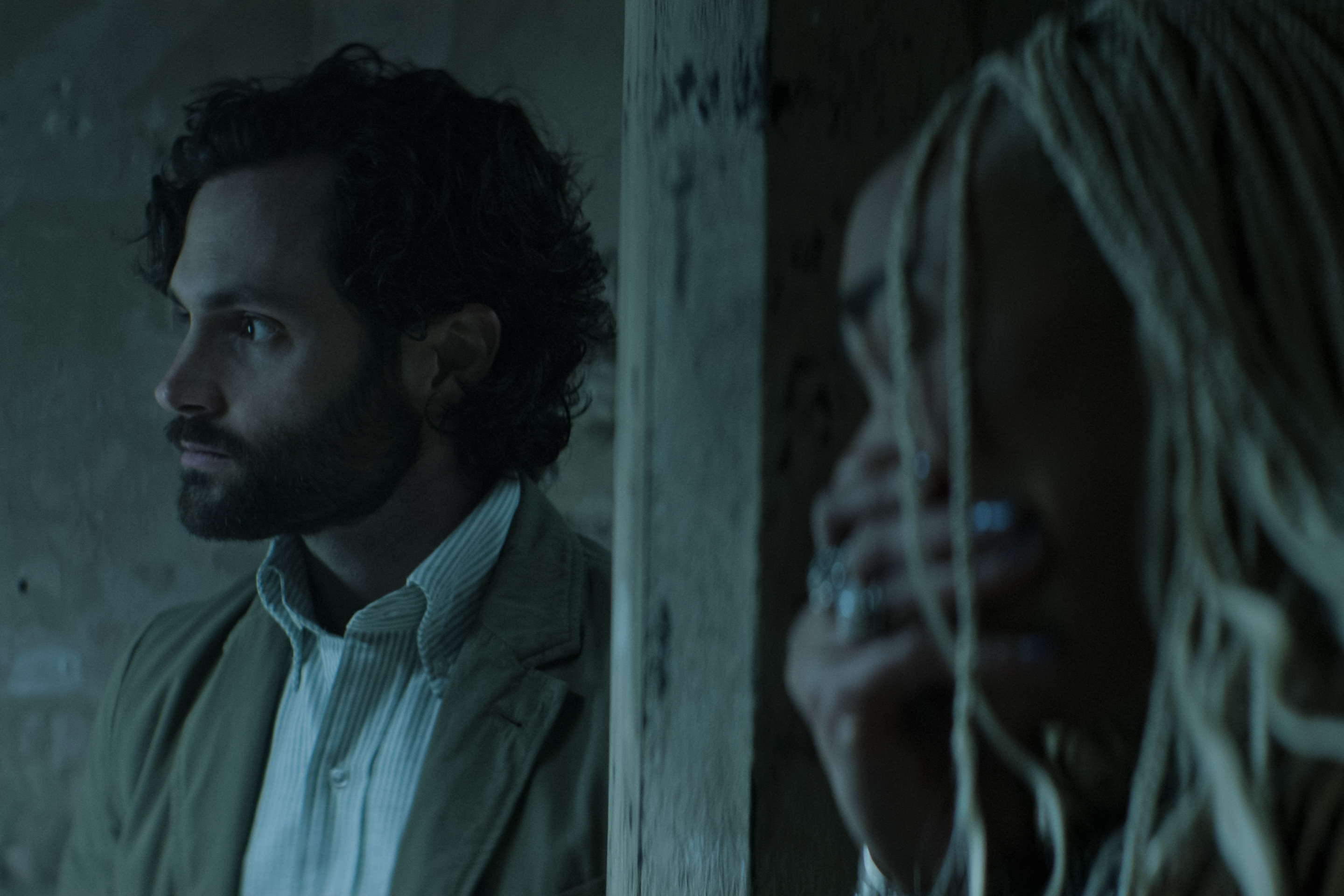 "Sympathy should only go so far. If you see somebody that's in a bad way that has had a hard upbringing or a hard life, and it has made them a certain way, everybody has accountability to themselves to go seek the help that they need. That's where the empathy ends," Gabrielle tells Complex during the Season 4 junket. "When somebody knows that something is wrong with them or that they need help and they are refusing to go get it? No, we should not have sympathy for Joe. Despite how hard his life has been, he has not sought out actual therapy. We have seen him go to several therapists but never actually sit down and do the real thing. We shouldn't support or promote that behavior, and basically support and promote being reckless with mental health." 
Joe comes off as a lovable, soft-natured, and caring lover of literature, and the kind of "nice guy" most women can only dream of finding until they find out the truth about who he really is. But outside of the show, Joe also became a source of humor and inspired GIFs and memes (those of Joe with a baseball cap hiding behind a tree or staring out of a window stand out) that made light of who he was and the things he did.
Cardi B even added a photo of the character as her Twitter avi, which led to one of her songs being featured in Season 4. So the actor was right. This show was a social experiment, but it failed miserably at warning people about the dangers of these quiet, unsuspecting men who are actually terrifying threats. Instead, we made a joke out of them.
"Because of the nature of the show and the way it's set up, we are, as audience members, allowed to escape with the character and to get on board with his point of view. It's set in a slightly surreal element and there's great humor that comes out of Joe's character," Ed Speleers, who plays the important role of Rhys Montrose in Season 4, tells Complex. "A lot of us have a fascination with darker parts of the world and in this season, and the show, in general, allows us to explore those things with it being a little bit tongue in cheek as well." Speleers also thinks that the concept makes for "good TV" but that we should still "be careful to not sensationalize depravity."