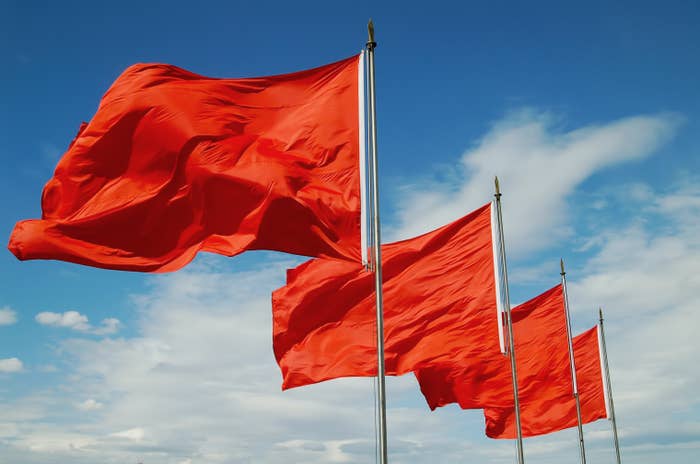 If the red flag emoji has taken over your timeline this week, you're not alone. People are sharing what they deem as "red flags" to look out for in dating and it has exploded into the latest viral social media trend. Social media users are posting scenarios they've experienced or observed that stood out to them as turn-offs in a new person followed by multiple red flag emojis. While the trend went viral earlier this week, it's not new. TikTok users have been sharing lengthy videos explaining different questionable things that made them raise their eyebrows when dating someone new since earlier this year, but it has since been translated into meme form on Twitter and other platforms.
It started as something a bit more serious in order to help people avoid potentially harmful relationships, friendships, and situations but now it has traveled to other mediums in a lighter, oftentimes funnier way. People are posting the most obvious negative things they look out for, while others are pointing out slightly petty things like how someone likes their steak cooked or whether or not they like pineapple on pizza. Is a person truly evil if they order a well-done steak at dinner? According to Twitter, they might be. Keep reading to find out all about how the red flag emoji took over your timeline and to see some of the funniest memes from the latest viral social media trend.
What's a red flag?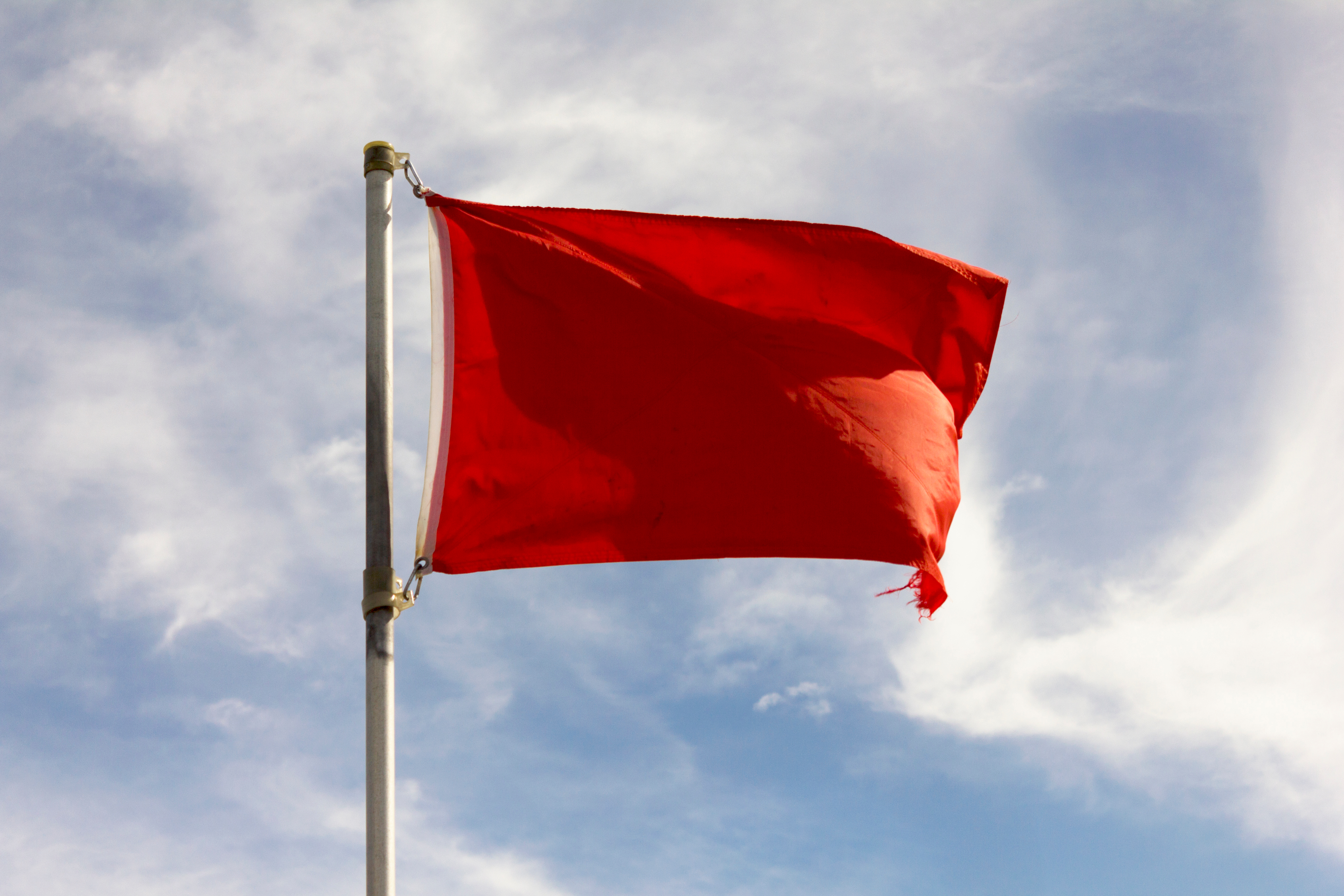 A red flag is usually used as a warning for some incoming danger. They're used to signal sinking ships or to tell beachgoers which side of the ocean is too dangerous to swim in. A red flag also has a figurative meaning. When it comes to people and relationships, it's used as a way to detect that there might be a problem or issue with this person's behavior that needs to be addressed or to prevent you from moving forward with them. People use red flags in the early stages of dating to detect a possible negative, unlikeable, abusive, or dangerous trait that their potential partner might have. Red flags can also come up in friendships or between family members. Those who are aware and cautious enough to recognize them can dodge it, while some ignore the red flags and deal with the consequences later.
So far, it's difficult to point out where it all originated from. There have been plenty of cases in the media lately of abusive relationships where the red flags seemed evident but things proceeded and it ended badly, so it's no surprise that people are opening up about the risks associated with relationships. There are TikTok users who were shelling out relationship advice using the #RedFlags hashtag as far back as May and they shared what they saw as poor behavior in other people, to help others avoid a potentially harmful or unpleasant situation. They highlighted things like someone who is clingy and love bombs you right away, someone who constantly brings up their exes, and more serious things like punching holes in walls when they're angry.
But as it goes with most internet discourse, some people didn't take it seriously and poked fun at it by turning the warnings into a hilarious meme. By the time the trend hit Twitter, Facebook, and Instagram, things took a lighter turn and it started spreading quickly. People started deeming minimal and inconsequential things as "red flags," and the meme took off. The format is also so easy to use since it's just a phrase along with a long string of emojis. So many people participated in the trend because it required such little effort, and for some social media users, the trend was getting old fast.
What were some of the most popular red flag memes?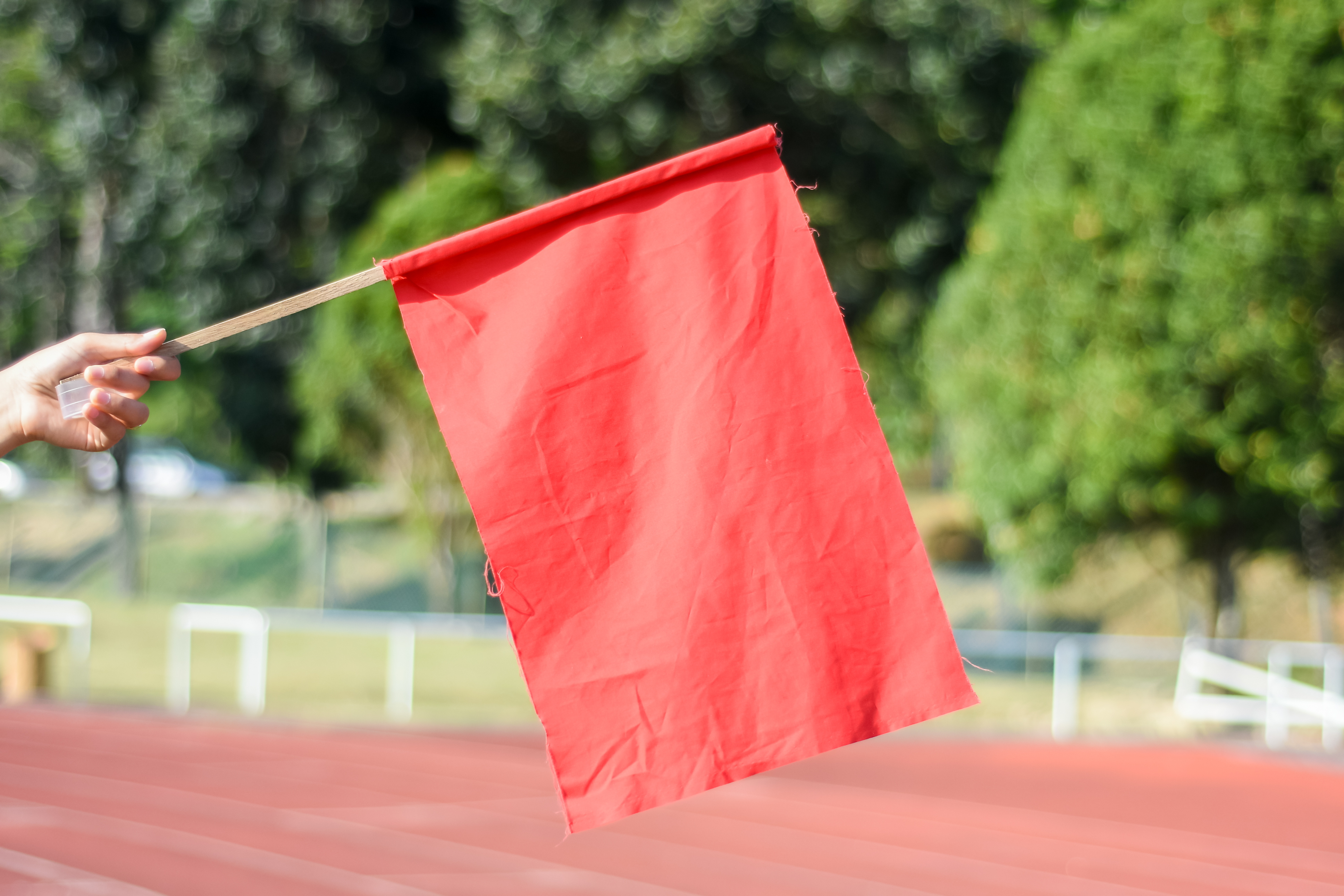 Red flags are a good way to be more discerning when it comes to friendships and relationships, but some people are judging others on some fairly trivial things. For some, another person not liking their favorite TV show like The Office, movies like Harry Potter, or their favorite singer is considered a red flag. In the grand scheme of things, that shouldn't be a big deal but it could signify a larger issue of lacking compatibility down the line. People also shared their own values and what's important to them and many others agreed with their takes by retweeting and reposting their takes. Check out some standouts below. 
There's no green flag emoji but that didn't stop social media users from flipping the script and sharing positive signs in a person that makes them more attractive as a potential partner. Instead of the red flag, they used the green checkmark emoji and shared some good qualities to look out for in a significant other. It's not often that things take a positive turn on social media, but when they do, the results are also golden.
Celebrities joined in on the red flag trend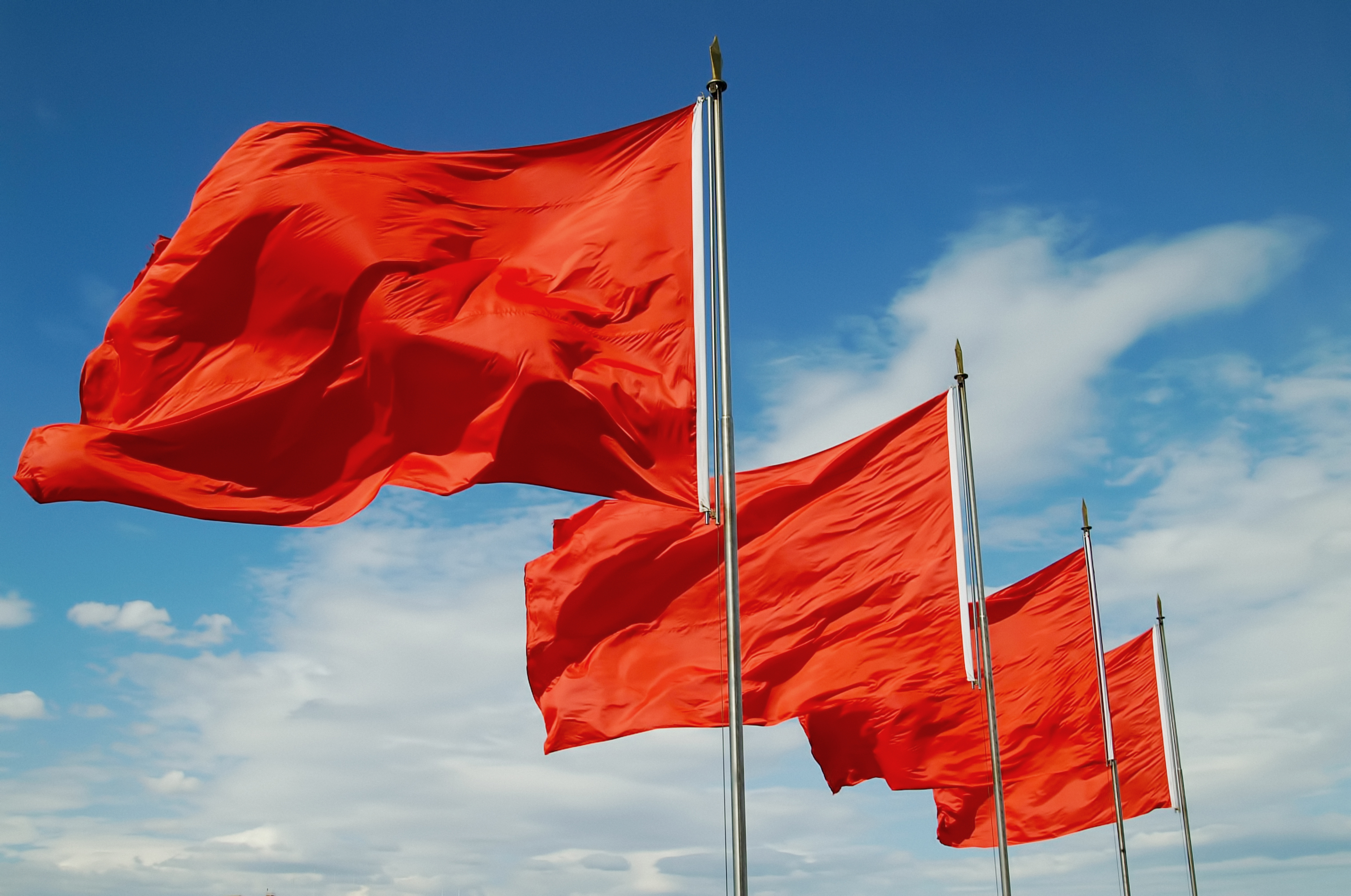 Celebrities, TV shows, and brands were quick to jump on the trend to joke along with their followers. Some, like Kehlani, shared what they deemed as red flags with the singer saying someone who always orders chicken fingers at restaurants might just be problematic, or at least uncultured. Twitter, Monster Energy, You, and Seinfeld also participated, warning their fans that if someone doesn't like them, it might just be a red flag they shouldn't ignore. These red flag tweets are hard to escape right now, so you might as well join in on the fun.