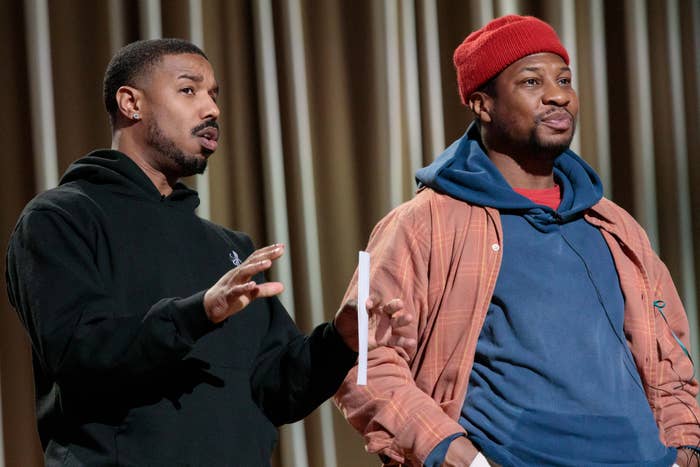 Preparations for the 95th Academy Awards have been in full swing all week before the big day, which is happening on Sunday, March 12.
The Academy took over the Loews Hollywood Hotel in Los Angeles to prepare for Tinseltown's biggest night, and Complex attended the award show's rehearsals, which took place inside the magnificent Dolby Theater on the morning of Saturday, March 11.
A small group of journalists got to sit in the audience as a few of the presenters announced the nominees and practiced their lines and positions, to ensure the timing and flow of the show goes without a hitch. It was an early call time for a Saturday morning but if The Academy calls on you to present, you show up bright an early at 9 a.m. to rehearse, which goes to show that even the A-Listers need practice. ​​​​​Committing to a Saturday morning rehearsal is a lot but it is necessary in order for them to be prepared for the biggest night in entertainment.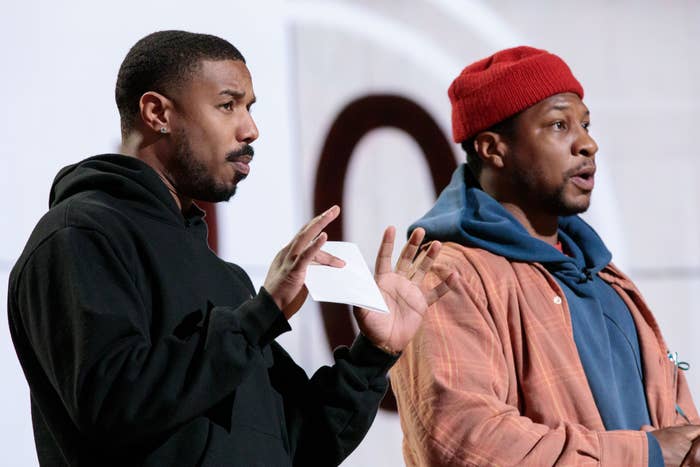 Walking into the theater after years of watching the award show on TV feels surreal. So much so that Bill Kramer, the Chief Executive Officer at the Academy of Motion Picture Arts and Sciences, snuck in behind us and let out a soft and seemingly amazed "wow" as he took inventory of the whole setup.
As we sat on the mezzanine level, we watched as cameramen and women, members of the production team, and stand-ins shuffled around on the ground floor around the stunning stage. Place cards with the seating arrangements were already on the seats signaling where each star would be located during the taping of the ceremony.
At around 9:30 a.m., Mindy Kaling and John Cho took the stage to practice their portion of the show. Most, if not all, the actresses Complex got to see wore high heels along with a casual outfit in what seemed like an attempt to ensure the shoes they are wearing on Sunday are a solid choice.
Next up Kate Hudson, who will be presenting with her Glass Onion: A Knives Out Mystery costar Janelle Monáe, appeared on stage wearing a casual yet chic black form-fitting dress and paired it with high heels (and socks.) Florence Pugh and Andrew Garfield were proof that even choosing the pairings is a tricky and important task for the show's producers.
They are only on stage for a short time but the chemistry must be just right for it to work. Pugh teased Garfield when he made a mistake while presenting an award, saying "Maybe don't do that," which made people in the theater laugh.
Andie MacDowell also made an appearance to rehearse alongside the always-charming Hugh Grant​​​, while Halle Bailey took the stage with a stand-in for her Little Mermaid costar Melissa McCarthy, as well as Halle Berry, who will present on Sunday alongside fellow Best Actress winner Jessica Chastain.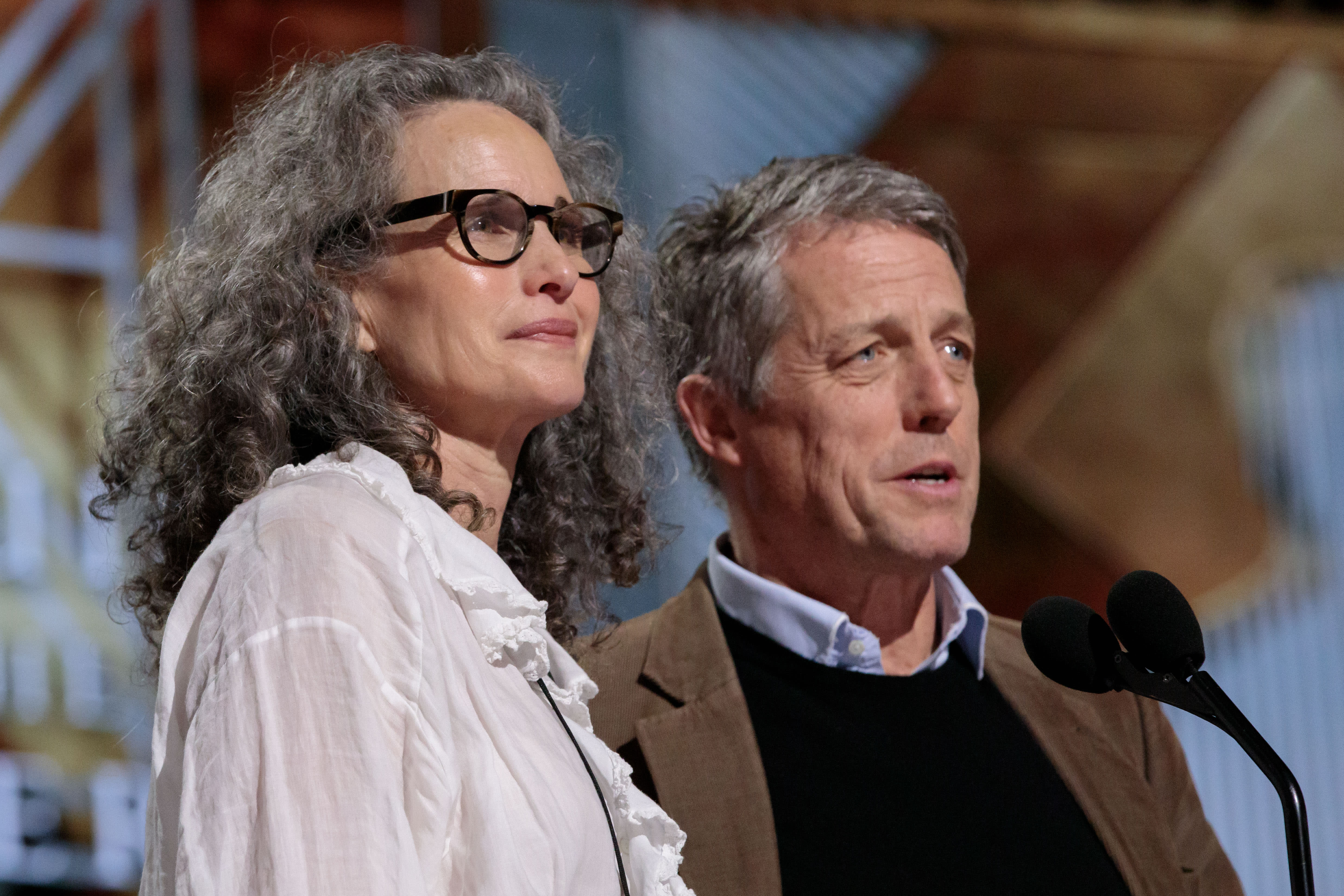 As each pairing presents the award, they call out a winner (a name chosen at random just for rehearsing purposes.) Some stand-in actors walk up to the stage to receive the awards and give fake (yet pretty hilarious) speeches for the sake of timekeeping. The time it would take to get to the stage where they are seated is also accounted for in order to make sure the show flows with ease.
There will be surprises on Sunday that fans can look forward to that even the select journalists at the rehearsals weren't made privy to. We were asked to leave the theater for about 15 minutes as they ran through one category, meaning someone who has yet to be announced as a presenter will be taking the stage.
After that, Creed III costars Michael B. Jordan and Jonathan Majors arrived to present together at around 11:20 a.m. Complex can't share which category they are presenting but they went over their lines multiple times, more so than the others, before they were done. Majors dressed well as usual in a loose-fitting pair of cream-colored trousers rolled up at the ankle with black boots, a hoodie, jacket, and his staple red beanie, while Jordan wore a black tracksuit and the black and red Jordan 11s.
Majors was as funny as ever and, as we learned on Goat Talk earlier this week and their performance in Creed III, these two are magic together.
To close off our morning, before making our way out down the Winner's Walk (which is a section that is reserved only for tomorrow's big winners post-speech), Academy President Janet Yang stopped by to say hello to the group and said how excited she was for the Oscars.
For any movie lover, being inside that theater would be a memorable experience. And seeing all the work that goes on behind the scenes, the thousands of people working in different departments to make the Academy Awards possible, and watching Hollywood's top talent fumble, memorize, and land their lines, makes you appreciate it all even more. Fans and attendees are in for a special night on Sunday, and Complex will be there to watch it all go down.
Check out more exclusive images from the rehearsals, provided by the The Academy of Motion Picture Arts and Sciences, below and tune into the 95th Academy Awards live from the Dolby Theatre at Ovation Hollywood on Sunday, March 12.