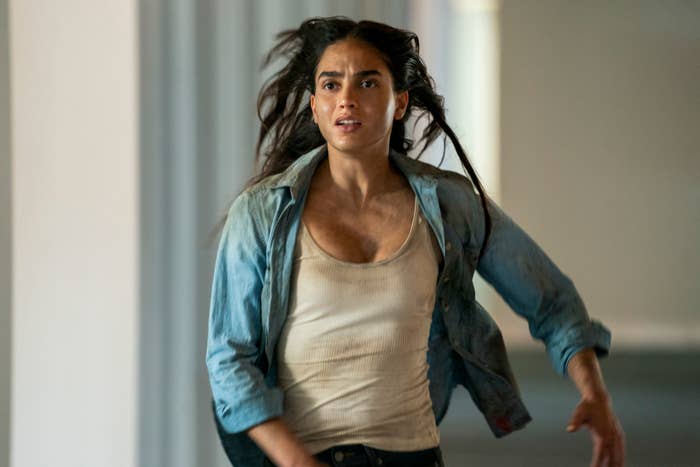 Keep Breathing is Netflix's latest limited series to quickly climb to the No. 1 spot on the streamer's Top 10 Shows list.
The six-episode series stars Melissa Barrera as Liv, a no-nonsense attorney living in New York City. She embarks on a journey to find answers about her family's past but finds herself stuck in the wilderness after her plane crashes on the Canadian frontier. The show is very much a survival thriller that finds Barrera in one of her most physically demanding roles yet, but those intense scenes are just a fraction of the story the show is telling. The grueling physical scenes are balanced out by the emotional breakthrough that Barrera's character is going through as she has to face the turmoil and trauma from her childhood that she has buried for so long after being abandoned by her mother.
Her trip's goal was to find her mom and get answers, but Liv has to face her demons by herself instead and the show depicts those moments by using flashbacks to tell the story. While finding ways to survive, Liv realizes she is the only person that can help her heal from her traumas and out of this wilderness. Some viewers are having trouble understanding the show's ambiguous ending, but Keep Breathing creators Martin Gero and Brendan Gall have already clarified how things end for Liv in an interview with Entertainment Weekly. We won't spoil the ending, but the survival aspect of the show is not nearly as important as the process of growth and discovery the main character goes through internally. 
Before Gero and Gall cast Barrera for the role, Liv was not written as a Latina. Barrera says the creators rewrote the script with the help of writer Iturri Sosa to help add more authenticity to to the character and her family. Latinxs are not usually depicted like this in Hollywood; Liv is a lawyer, while her father is a college professor and her mom is an artist. They have internal issues, the way all families do, but they aren't struggling financially, which is so unlike the usual scope and stereotypes that Latin characters are usually given in TV and movies.
"I love this kind of representation, it's the kind that I seek out in the roles that I play. The representation that is subtle and at the same time powerful because we're breaking barriers and we don't have to justify our existence," Barrera, who previously starred in Vida and In The Heights, tells Complex. "There's a little bit of Spanish in the show, but not a lot, and there's no mention of her being successful and a Latina and what that means—she just is."
She added: "Latinos can be successful and they can have money in the United States and they can live well. And I feel like in Latinx shows, we're always struggling. It's a reality and there's a lot of merits to people that come from the bottom and then come up, but also, that's not all that we are."
Netflix has had great success with women-led limited series like 2021's Maid, and its star Margaret Qualley secured an Emmy nomination in the Best Actress category—and regardless of what critics have to say about Keep Breathing, Barrera deserves the same type of acknowledgment for her performance. Complex caught up with Barrera to talk about the real meaning of the show, the extensive physical preparation and training she underwent for this role, and how grateful she is that there are more opportunities for Latinxs in the industry. [Ed Note: This interview contains some spoilers for Keep Breathing.]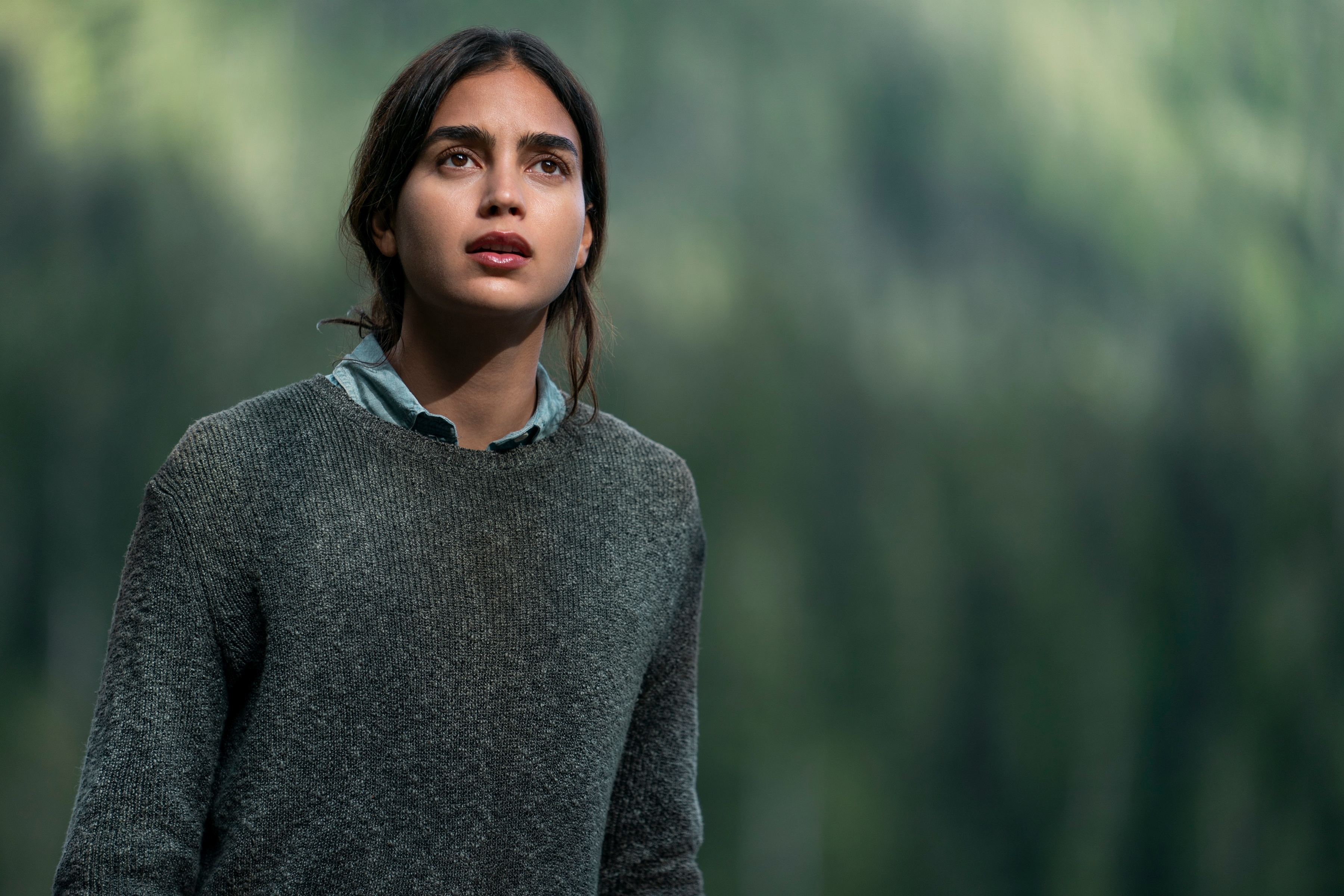 This was your Leo DiCaprio Revenant moment for sure.

Oh, 100%. You know what? That was actually something that I would say, when I was in the water and I was freezing and I was shivering, I would tell the water team, I was like, "If Leo could do it, I could do it."
That's exactly what it reminded me of. You have a lot of emotionally intense scenes, but the physical aspect of it had to be a lot, too. You're also a super strong swimmer from what I saw, so how did you prepare for that?

I don't know that I'm a super strong swimmer. I could definitely swim, but when you know that you have to act and panic and do heavy breathing while you're in freezing cold water, you really quickly get scared because you realize that you actually cannot breathe and you cannot take deep breaths because your body is shivering so much. So that was the biggest part of my physical preparation for the show, was the water stuff.
Oh wow.

I did cold water training, which was getting in my tub during quarantine with ice and water and a thermometer and making it colder and colder each day and just sitting in it so that my body got used to that, my nerve endings and my skin and everything got accustomed to the cold temperatures.
I did breath hold training with a freediving instructor who taught me to expand my lung capacity to be able to hold my breath for longer periods of time under water. I had a lot of underwater time inside the plane, and I did a scuba certification training, just to be comfortable in deep water. I realized that even though I loved that part of the shoot, it was probably one of the most fun and fulfilling weeks when we were in the water. I also realized that I am not a water person. Scuba diving will not become a hobby of mine, I still am very much afraid of drowning.
Do you feel like after starring in the show, God forbid you're ever in this situation, do you feel like you'd be able to survive now from everything you learned from the training?

I definitely feel like I got more skills because of everything that I learned while shooting this show, but I honestly don't know how I would survive. I would be more like a Sam probably. I'd be the person that is trying to get the hell out of the plane quickly and avoid being trapped inside a plane underwater. I don't know, I genuinely don't know how I would react.
But I am a problem solver, which is something that I have in common with Liv. I am a mover and a problem solver, so I would try and figure out where to walk. I would not know to stay by the beach and wait to be spotted in a clearing. I'd be like, "Hmm, I need shelter, I need to be under the trees covered and I need to start walking in one direction."