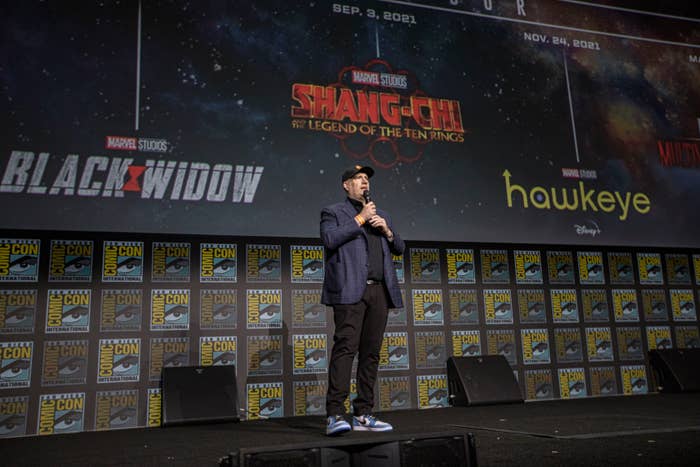 San Diego Comic-Con 2022 is going down this weekend and Disney's prepared to unleash plenty of good news for fans. 
It has been a while since comic book fans were able to come together under one roof to celebrate the upcoming movies, TV shows, toy releases, and more. Disney and Marvel had a lot in store for fans this time around, sharing news and updates about all the content arriving in theaters, Disney+, Hulu, and other platforms. Fans got news about Black Panther 2, Captain America, The Multiverse Saga, and so much more.
Disney premiered the 20th Century Fox film Prey during the event, getting a standing ovation from fans, while also sharing the first look at anticipated shows coming to Disney+ and Disney Channel like National Treasure: Edge of History and Marvel's Moon Girl and Devil Dinosaur. A Marvel Studios Animation panel revealed all that's to come for fans of their animated shows, including I am Groot, What If…?, Marvel Zombies, X-Men '97, and more. 
San Diego Comic-Con 2022 is taking place from Thursday, July 21 through Sunday, July 24, so check out everything that Disney has delivered so far at SDCC this year and we will keep updating as more announcements, trailers, and panels go down this weekend.
Everything about 'Black Panther: Wakanda Forever'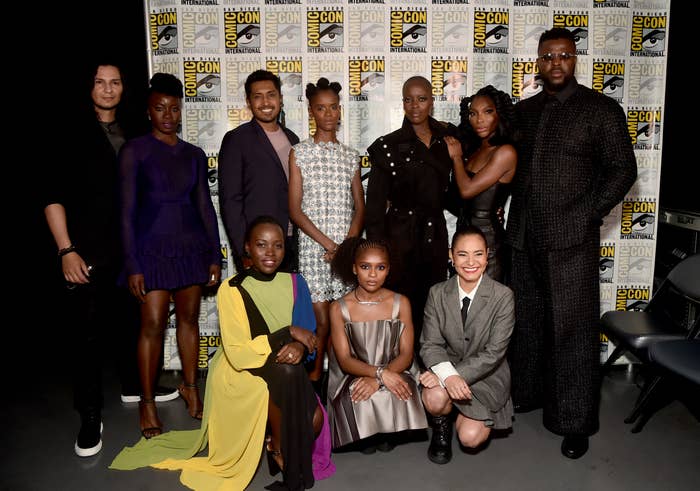 Coming up on August 17 on Disney+ is She-Hulk: Attorney-at-Law, starring Tatiana Maslany and Mark Ruffalo.
Phase 4 of the Marvel Cinematic Universe will conclude with Black Panther: Wakanda Forever. Phase 5 will commence in 2023. Below are the release dates for the Phase 5 movies.
Ant-Man and the Wasp Quantumania: February 17, 2023. 
Guardians of the Galaxy Vol. 3: May 5, 2023
The Marvels: July 28, 2023; 
Blade: November 3, 2023
Captain America: New World Order: May 3, 2024
Thunderbolts: July 26, 2024.
Quantumania will reveal super-villain Kang the Conqueror, a dangerous variant of He Who Remains (thanks Sylvie). Played by Jonathan Majors, Kang will be the overarching MCU antagonist for the next several years, filling a role similar to that of Thanos in the prior films
Below are the release dates for the Phase 5 Disney+ shows.
Secret Invasion: Spring 2023
Echo: Summer 2023
Loki Season 2: Summer 2023
Ironheart: Fall 2023
Agatha: Coven of Chaos: Winter 2023/24
Daredevil Born Again: Spring 2024
The first show, Secret Invasion, will deal with a Skrull invasion of Earth, which was previously foreshadowed in Captain Marvel and Spider-Man: Far From Home. Samuel L. Jackson (Nick Fury), Ben Mendelsohn (Talos), Cobie Smulders (Maria Hill), Martin Freeman (Everett Ross), and Don Cheadle (James 'War Machine' Rhodes) will star.
Ever since the 2021 Disney+ show The Falcon and the Winter Soldier, we've been waiting to see Anthony Mackie suit up as the new Captain America and the inheritor of Steve Rogers' iconic shield. 
We'll finally see that in Captain America: New World Order, slated for release on May 3, 2024. Julius Onah (The Cloverfield Paradox) will direct. New World Order could be a reference to the Red Skull-founded group in the comics of the same name.
MCU Phase 6: 'Fantastic 4,' 'Avengers,' and More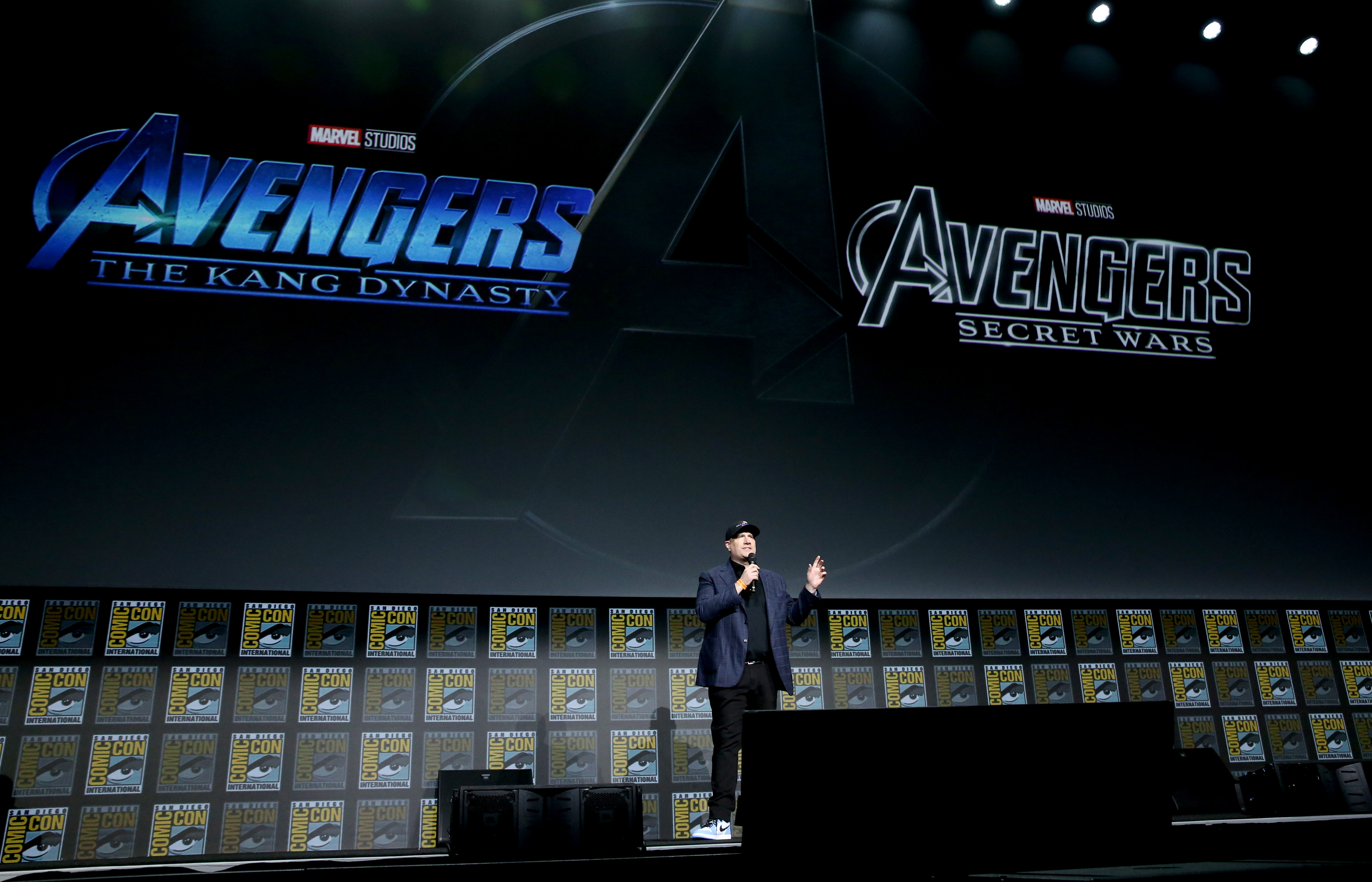 The movies and television projects from Phase 4 to Phase 6 will be collectively referred to as the Multiverse Saga. This corresponds with the movies from Phase 1 to Phase 3, which are collectively referred to as the Infinity Saga.
Much of the criticism around the current MCU films has been the lack of cohesion and overarching themes/callbacks. But now we can see the road ahead, it seems like all these recent events—the destabilization of the multiverse, the destruction of the Sacred Timeline, the crossing over to the Noor Dimension, and the breaching of the Dark Gate—have created a perfect storm of chaos. Marvel now has the chance to show there was a plan all along, and we just had to wait to see the full picture.
Disney shared the first teaser trailer for National Treasure: Edge of History. The Disney+ original series​​​​ is a follow-up to the National Treasure movie franchise told from the point of view of a young woman named Jess (Lisette Olivera), who is a DREAMer looking to connect with her family's history. She embarks on the adventure to find the truth about her family's past through a Pan-American treasure. Justin Bartha is reprising his role as Riley Poole from the original movies, alongside new additions to the story including Catherine Zeta-Jones—who is playing a billionaire black market antiquities expert named Billie—Zuri Reed as Jess' ride or die Tasha, and Lyndon Smith as FBI agent Ross.
'Marvel's Moon Girl and Devil Dinosaur' gets a first look as well
During Marvel Studios Animation Panel, Marvel Studios' head of streaming television and animation Brad Winderbaum, head of visual development Ryan Meinerding, What If…? director Bryan Andrews, Marvel Zombies executive producer AC Bradley, and more talked about the animated offerings Marvel has in store like X-Men '97, I am Groot, and Spider-Man: Freshman Year.
I am Groot is a series of original shorts that will follow Baby Groot's days growing up, and will premiere on Aug. 10 on Disney+. It was also announced that a Season 2 is already on the way.
The animated series Spider-Man: Freshman Year is coming in 2024 and follows Peter Parker on his way to becoming the MCU's Spider-Man fans know and love and will focus on his freshman year of high school. Spider-Man: Sophomore Year was also announced during the panel.
Season 2 of Marvel Studios' first animated series What If…? will arrive in 2023, and Season 3 will follow, along with a spinoff show inspired by What If…? X-Men '97 is also arriving on Disney+ in the fall of 2023, featuring major characters like Professor X, Wolverine, Cyclops, Jean Grey, Jubilee, Rogue, Storm, Gambit, Magneto, and more. The show will also be returning for Season 2. Additionally, Marvel Zombies is coming soon.
'Abbott Elementary' will return in September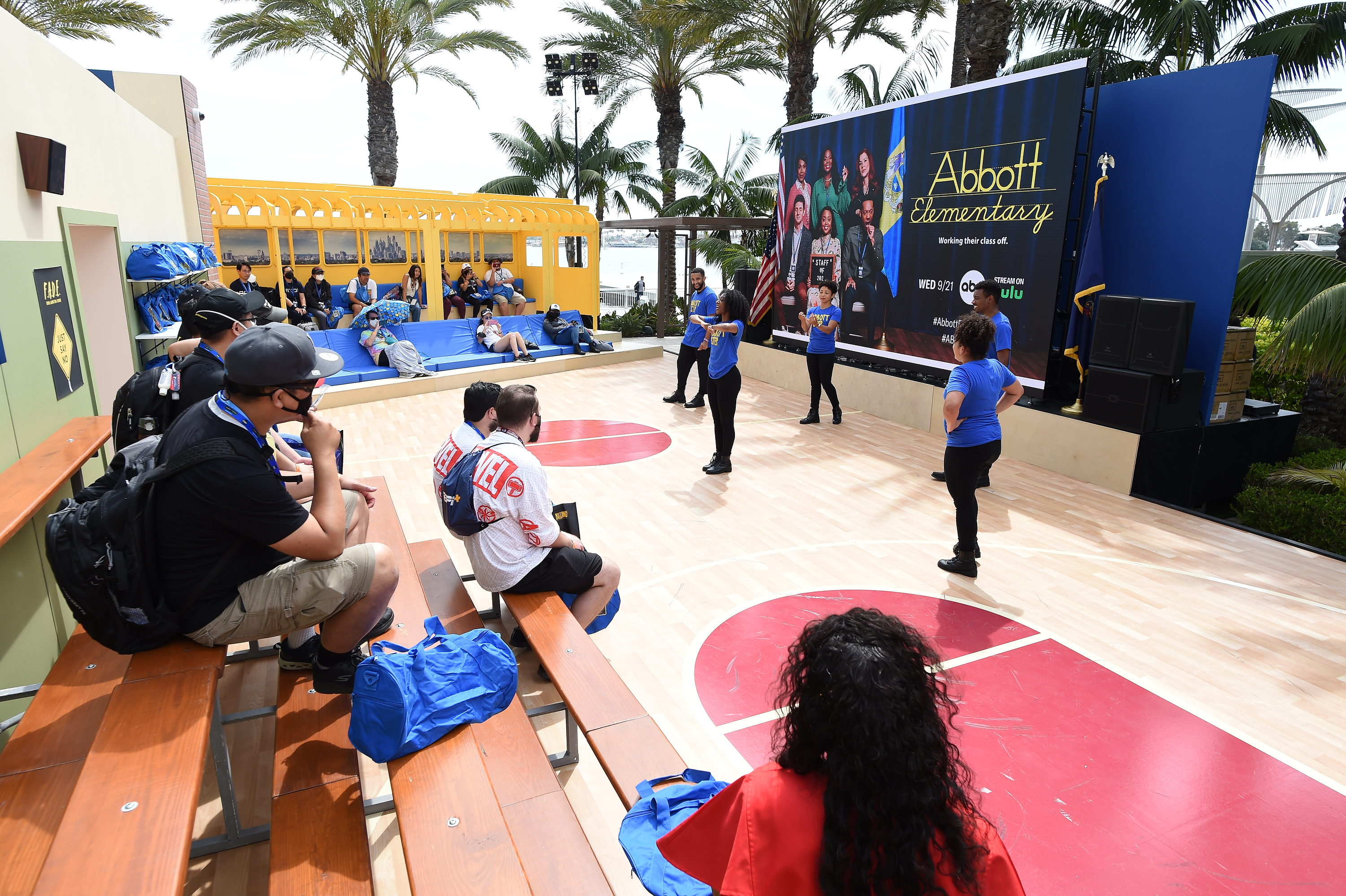 'Prey' gets a standing ovation
Three Rated R movies are now on Disney+. On the first day of SDCC, the streamer announced that Deadpool, Deadpool 2, and Logan will be available for streaming, making them the first three R-rated movies on the platform. Sure, this isn't good news for parents or for people living with minors but it is good news for fans of the Ryan Reynolds and Hugh Jackman-led titles who want to watch the films over and over again. For everyone else, it's best to turn on the parental controls.