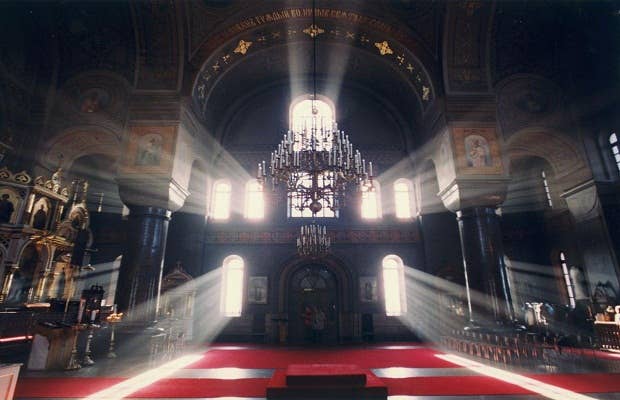 There's a distinct moment when people take the Lord's word too far. A suburban Chicago woman was arrested for stalking a priest, claiming that "God told her to marry him." 55-year-old Lidia Kuzniar says that she was "in love" with the charming Rev. Michael Pfleger, and even told his assistant that "nothing" would stop her from wedding the priest. She added that the church needs to change its rules to allow priests to wed. Duh.
Kuzniar insisted that she need not honor the restraining order filed against her because she "only listens to God's law and not man's law." She had allegedly been harassing Pfleger for a month; her Facebook profile photo is an image of her and Pfleger. She even tried to rush the altar once like she was at a Trey Songz concert. She was stopped before reaching her target.
She was arrested for trespassing on separate occasions, and even drove by the church with her window down, waving the restraining order in a "fuck the law" fashion. Kuzniar, who has a young son that lives with his father, wanted to represent herself in court. She was denied.
Let's see if God can help her beat those charges.
RELATED: The Most Ratchet Stories of March, April, May, June, July, August, and September.

[via Chicago Sun-Times]