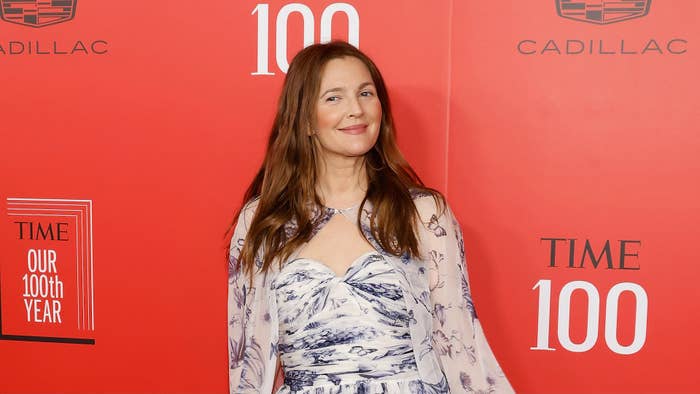 Drew Barrymore has dropped out as host of the 2023 MTV Movie & TV Awards.
The multi-hyphenate announced her decision Thursday, just days before the ceremony's live broadcast in Los Angeles. Barrymore said she made the decision to stand in solidarity with the Writers Guild of America—an entertainment labor union that went on strike this week after failed negotiations with streaming giants.
"I have listened to the writers, and in order to truly respect them, I will pivot from hosting the MTV Movie & TV Awards live in solidarity with the strike," Barrymore said in a statement to Variety. "Everything we celebrate and honor about movies and television is born out of their creation. And until a solution is reached, I am choosing to wait but I'll be watching from home and hope you will join me. I thank MTV, who has truly been some of the best partners I have ever worked with."
Variety reports Barrymore will not attend the live show, but is expected to appear in segments that were filmed prior to the strike. The daytime TV host has also agreed to participate in the awards ceremony next year, when she "can truly celebrate everything that MTV has created."
Bruce Gillmer—the president of music, music talent, programming, and events at Paramount Global, and an executive producer of the MTV Movie & TV Awards—told the outlet that the 2023 show will continue without a host or writers, but will still deliver a live performance, exclusive movie sneak peeks, and awards sequences; however, he emphasized that the show is evolving day-to-day and will look much different than originally planned.
The 2023 show was expected to be a star-studded event with presenters and nominees, like Jennifer Coolidge, Halle Bailey, Jamie Lee Curtis, Gal Gadot, Tiffany Haddish, Kaia Gerber, Rodrigo Santoro, Anthony Ramos, and Dominique Fishback. Gillmer said some of the winners have already filmed their video acceptance speeches, but acknowledged some may be uncomfortable participating in the event in light of the writers' strike.
"We're going to be super respectful of the talents' decisions to either be involved in pre-tapes, show up or not show up, whatever they decide," he said. "We've got backup plans and coverage just in case, so I guess the short answer is, I'm not sure yet… There's also athletes and celebrity chefs and all kinds of other talent that are not squarely affected. So we'll be going down that road. We will be looking for some live talent in the room to help tell the story, but not host segments per se. We also have a very charismatic VO artist with us, so stay tuned. It's all unfolding in real-time."
The 2023 MTV Movie & TV Awards will air at 8 p.m. ET this Sunday.