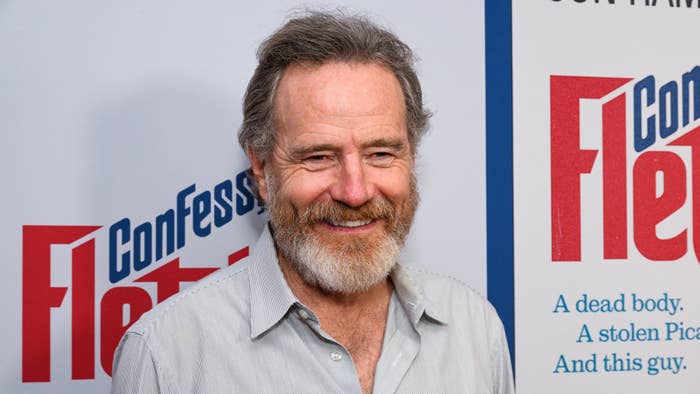 Bryan Cranston is still down for a Malcolm in the Middle reunion.
The Emmy-winning actor recently told E! News he was still interested in reprising his role as Hal Wilkerson—the laidback, often naive patriarch of the hit sitcom. However, Cranston said the reunion may not come in the form of a TV show, but rather a full-length film.
"There was some talk about the possibility of doing like a reunion movie of Malcolm in the Middle," he told E! News. "We had such a great family on that and I certainly would be open to that if there was a good idea that came up like, 'Oh, that would be fantastic to explore what happened to this family 20 years later.' I can't believe it's already that, but that would be fun to do."
Malcolm in the Middle debuted Jan. 9, 2000, on FOX and ran for seven seasons. The series starred Frankie Muniz as its titular character, alongside Jane Kaczmarek, Christopher Kennedy Masterson, Justin Berfield, and Erik Per Sullivan. In the years following the series' 2006 finale, Cranston has continued to tease a possible reboot.
Muniz addressed the reunion during an October interview with FOX, confirming Cranston was leading the charge.
"I know Bryan Cranston is really into the idea and he's kind of heading writing the script and getting everything rolling," Muniz said. "So, there might be something. I would be down, 100 percent. But I don't know—we'll see what happens."
In other Cranston news, the 66-year-old actor revived his Breaking Bad character, Walter White, for an upcoming television ad. The spot is for Frito-Lay's PopCorners and will debut during Super Bowl LVII next month.